The Climb was a chart topping hit for Miley Cyrus upon its release in 2009. The country-pop ballad, that featured in the Hannah Montana movie, was Cyrus' first solo song to be released to country radio and became a signature hit for the Tennessee-native. The song topped the Adult Contemporary chart in the United States and charted all around the world, from Australia to Denmark, Canada to Switzerland and here, in the UK. The song was nominated for a GRAMMY Award in the category for 'Best Song Written for a Motion Picture' but withdrew due to it not actually being written specifically for the Hannah Montana film. Songwriters Jessi Alexander and Jon Mabe take us back to the moment they first put pen to paper. 
"I had been an artist at MCA, and had failed attempts at being an artist." Jessi begins, as she thinks back to that time. "I was considering getting married. My husband now, Jon Randall, was having success, he just had whiskey lullaby – Song of the Year, and everything I was doing was just not working. I'd already been writing songs for nine years in Nashville, and I was just in a low point in my career. I thought 'he's doing really well, we're probably going to get married, I'm approaching my 30s, maybe I should just stay home and be his wife. It was dark, but it was almost a freedom of giving in."  
The day was just like any other day as she drove into work, except for two things! "I remember two specific things about that morning. I was driving into work, and I remember thinking, I don't have a song idea for today. I wanted to reach for my phone, which we all do, to put on music, but I remember that morning thinking, don't do that. The second thing I remember is the melody to the chorus, I started singing it in my head. All I remember about that is just thinking it sounded classic, like it had been written before, to the point where, by the time I got to music row, I was thinking is that islands in the stream – what is this melody? I went barreling into the co-write with Jon Mabe and said, pull up your GarageBand!"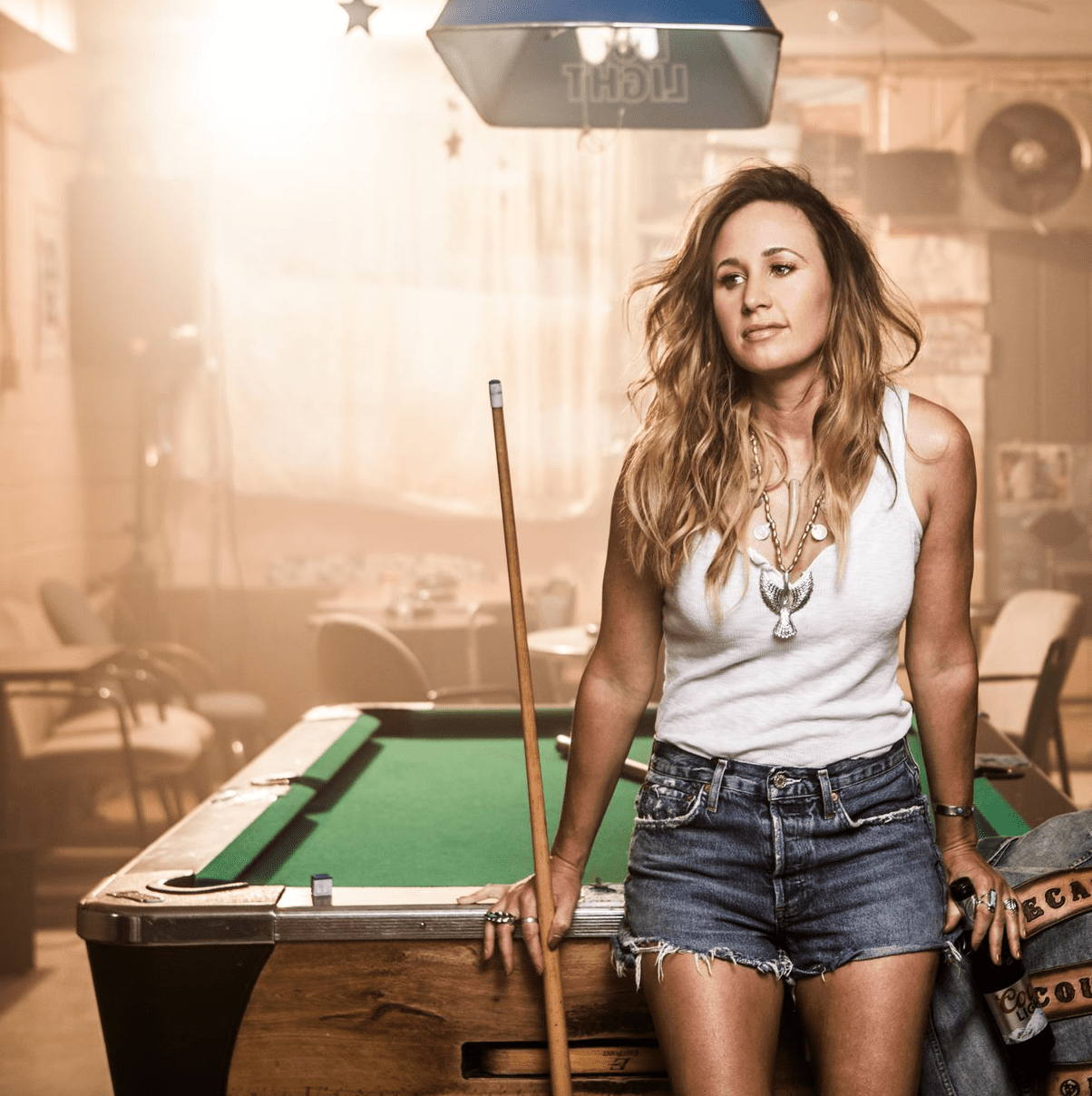 Jon remembers that day very well; "She just said, 'Listen, I've got this melody, I don't know what it is but I need to get it down.'" So that uplifting chorus melody was the part that the pair wrote first. When they came back to it in another session, they began to think about the lyrics. Jon continues "There used to be a television show called Biography, people would go on and talk about their lives. Somebody was on one of the shows, and they were talking about how, at a certain point in your life, you are given the opportunity to stop and look backwards over the things that have happened to you, the things that you have made happen, or the things that you've been through, or that you've accomplished, and survey how your life has unfolded. Most people in that process realise that when they were struggling – for me, it was when I was trying really hard to be in the music business, I was on the other side of the desk working as a publisher – you look back and realise that it was the journey of you getting to those dreams, working hard. When you were struggling and eating cheap food and trying to scrimp and save and make it, that was when you were really living, all those struggles made you who you were, and they made the person that you became. So that's where we started." 
Sitting back after the session, neither writer knew just what that song would go on to do and there was still a long road ahead until people began to pay it, or its writers, any attention. "When we left that room, we knew that it was a really good song. We felt like we had written a song that would work great for soundtracks." Jon begins. "I didn't really feel anything specific about it being a hit." Interjects Jessi, "I had written so many songs by this point, but when we demo'd it, I remember feeling like…wow, what a beautiful song, what a big song, the production came alive. I'm very blue collar with the way I write songs though, I don't really think much about them afterwards, I'm just moving on to the next song. There's songs that haunt me but that wasn't necessarily one of them." Jon thinks back on the demo's they created for the song. "We did a male version and a female version, Jessi sang and I sang. There was a period of time where it was just sort of sat on the shelf. There were some folks that kind of gave it a listen here and there and it was passed on by several artists in Nashville." 
However Jessi had an ace up her sleeve, even if she didn't necessarily know it at the time. "I was writing songs at Disney at the time, a small branch of the big Disney, – we only had about six or seven songwriters." Jessi begins, "My publisher, Lisa Ramsey, found out that the Hannah Montana movie was being made in Nashville. She was a bit annoyed that there was this movie about Hannah Montana being in Nashville and yet, they weren't going to use any Nashville songs, they were going to have all these Los Angeles writers. So she was smart to find out that the directors were coming to town to do a location scout. She invited him over to the office. His name's Peter Chisholm and he's an amazing director – he did other movies like Serendipity. He had never seen anything like a Nashville publishing house before so we sat him down and did like a Nashville guitar pull. I sat next to him, we hit it off, we talked about Italy, we talked about songs and as we were leaving, he said, "Do you have any songs on CD? I just love your voice." I remember thinking, this is my shot. He thinks I'm sending him a CD home to listen to my voice but I have to be pitching for the movie. I didn't know anything about Hannah Montana. I did not have kids yet, I had zero interest in this situation. I was just trying to do my job. That's when me and Lisa remembered the song – It's The Climb. I promise you when I handed him that CD, I thought nothing about it. So much had gone wrong for me that I didn't think this was going to be any ticket out of anything."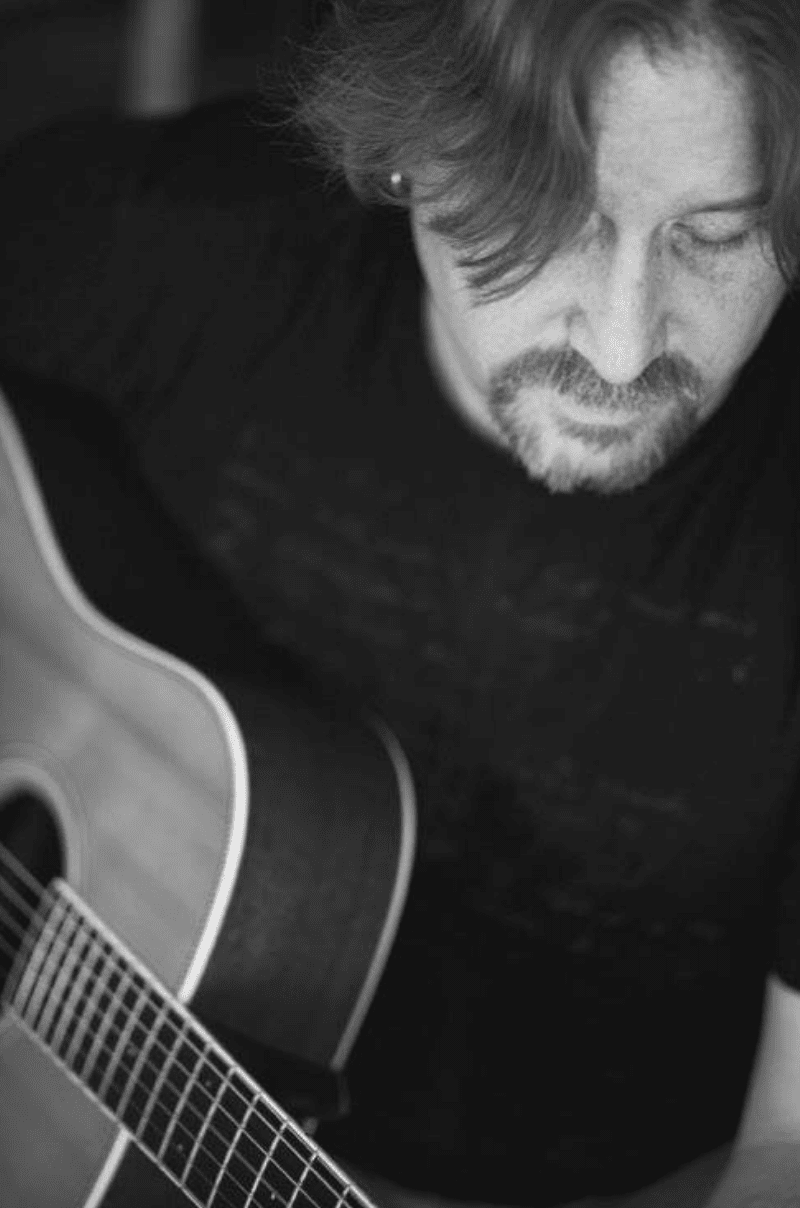 However, the songwriting duo was about to get a pleasant surprise! "When they called maybe a month later and said, how much they liked the song and how if we could tweak some of the lyrics, they would make it the centrepiece of the movie, I just didn't believe it. I thought that kind of stuff just doesn't happen for me or Jon, some bigger writers are going to swoop in and write a bigger song, but the song did not want to die." Jon details how they set about changing the song for the movie. "At the time, it was third person, not in first person. 'You can almost see it that dream, you're dreaming'. They wanted, of course, the house of the mouse (Disney) wanted the spiritual references out of it." 
Upon The Climb's release, the writers had different experiences of its success, for Jon it became one of his favourite songs that he'd ever written and remains one of his favourites to this day. "It's what put me on the map." He reflects, "It was the first song I ever had released. We start with that, where do you go after? Well, obviously I probably won't have one that big for the rest of my career. There are songwriters out there that do, but not very many." Meanwhile, Jessi was in the hospital after starting her own family. She jokes, "I'll be honest, I almost feel robbed of The Climb's success because I couldn't feel it. On January 22, which was the inauguration of President Obama – Miley Cyrus performed it at the inauguration ball, and I'm in the hospital with my firstborn. It was bizarre because my dream of being a songwriter was coming true but I was about to launch into an endeavour that would take all of my time and all of my energy." However, Jessi would eventually have her moment to soak up the songs success. "Miley invited me to her concert at the Bridgestone Arena. They put me and my husband kind of front row, front and centre. The band started to tune up for the climb and she said on the microphone to 22,000 people, "The girl that wrote the climb is here and would y'all please sing it to her" and the spotlight landed on me with 22,000 mums and little girls and grandparents singing the climb to me. It was an, 'it was all worth it' moment." 
Later that year, as Miley Cyrus' version continued to soar, here in the UK the song found wings of its own. Joe McElderry, that year's X-Factor winner released the song as his first single and he took it right to the top of the UK Official Top 40. "I loved watching it go out and do its thing, it's like my baby." Jessi laughs as she reflects upon the success, "It really feels like I'm raising children – you raise them up and then you let them go, you see what they can do in the world. That's what it feels like with the climb. The other day for example, there's a friend of mine that's struggling with a major illness but she was working out on her peloton, the climb came up, and she snapped the shot and sent it to me saying "This is getting me through that last mile." It's just the gift that keeps on giving. During that time, it was so fun just to see all my dreams come true." 
YOU CAN READ THE FULL ARTICLE IN THE LATEST ISSUE OF MAVERICK MAGAZINE AVAILABLE HERE!
To stay up to date on the latest country music news, please register to receive our newsletter here.
Media contact
Zoe Hodges,
Editor, Maverick Magazine
Tel: +44 (0) 1622 823920
Email: editor@maverick-country.com