After mining the arc of her life, Brandi Carlile threw herself into writing songs again, the result is the sublime collection, 'In These Silent Days'.
After the success of her memoir 'Broken Horses', Brandi Carlile, having learnt more about herself than ever before and with a fresh perspective on the craft, went back to writing songs. The end product, is the most profound and timeless collection she has delivered to date. The six-time GRAMMY award winner opens up about her journey up to this point and reflects upon her proudest moments as she gears up to getting back out on the road to accompany the release of 'In These Silent Days'.
A new perspective
"There is something so transformative and life changing about chronologically mining your experiences." Carlile begins as she reflects upon the writing process of her New York Times Bestseller, 'Broken Horses'. "It's crazy the things you remember when you do this in order, when you start at your first memories, and you take a journey to your latest memories. It's self indulgent, but I think it's just an imperative deep dive for someone to do." She continues as she thinks of how enlightening the process was for her. "I learned everything about myself, I realised I didn't know much before that book, it was all just fragments of abstract memories and little bursts of light moments. It didn't add up to anything before. I felt myself always searching for the moral of the story. What does that memory mean? Why do I have it? When I had to put it down – that smell was connected to this day, and this day was connected to this toy, and this toy is connected to this person and this person makes me feel this thing."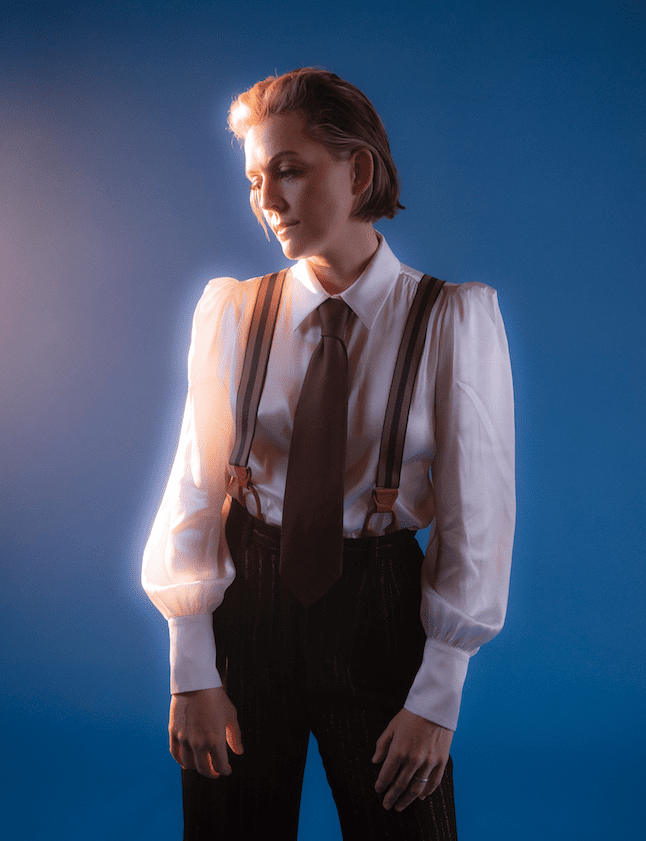 For the high school drop-out the book was so much more than a memoir, it was a high school diploma, it was the rollercoaster of life captured on every page, and above all, validation. A realisation that things hadn't always been easy, she wasn't just lucky, she'd worked hard for every single achievement in her life so far. "It was an amazing achievement for me. I felt healed by it in a lot of different ways." Carlile says with a smile. "It took away some elements of imposter syndrome, it made me think maybe I really did work hard, maybe I really do deserve to be here, maybe I did weather some hardship. It also made me feel like I had somehow brought my education to fruition because I dropped out of school really early instead of finishing high school. I have always felt inadequate because of that. I've always wished that I hadn't and even when I'm indignant, and say, 'Well I got an early start on my life,' deep down I'm always like, 'but you didn't finish something that other people finished.' When I wrote the book, I realised that, I have to work a little harder than everybody else to get my letters to turn the right way and to spell words and feel confident about what I'm saying, but I can still do it. The fact that book went to number one New York Times bestseller… I felt like I was given my high school diploma." Carlile continues, "No matter how uninteresting a person thinks they are, no matter whether a person believes they're a writer or not, you can only really benefit from that kind of self observation and humour – by the way, don't try to do it if you don't have a sense of humour." She laughs.
Writing in real time
After Carlile finished writing the book, she looked up to see that the world was a very different place than it was before she began. "I'm in the middle of a pandemic, I had just written a book about my life and I experienced writing songs in real time for the first time ever." Carlile says as she begins to discuss the writing process behind 'In These Silent Days'. "I suddenly realised that I just had a wealth of information in perspective, to draw from and create music, but my prose was sort of stuck in this world, I didn't know how to get back into being a musical writer yet." It was one of her Heroes Bernie Taupin who helped Carlile to get back in the zone, "He sent me a few poems and flipped the switch for me, it got me thinking again, about waxing poetic instead of philosophical or being factual."
"Usually, I will write a song about something intense, and the lyrics are coming out, but I'm not seeing the picture yet. I get the song written, I start singing it, and then I go, 'Oh, it's about this'. When I finished the book, I knew what the songs were about, and the first line before I started. It just gave me so many more tools. I felt more open emotionally and had the best time I've ever had writing a group of songs. So much perspective, I felt like I was an adult!" She laughs.
Carlile has always drawn from personal experience so having her life mapped out in her memoir was bound to be the catalyst for further creativity. "I don't have the skill set to not draw from personal experience." She says, "I really admire people who do, like Bernie, who can write fantastical stories and conjure up images that most people just couldn't and then write these beautiful touching songs about Benny and the Jets or about Marilyn Monroe. So I think that's brilliant when a writer can do that, but I can't, I get stuck in kind of an observational/confessional space which, as I've gotten older, has gotten less self centred."
The three (songwriting) musketeers
With the world around her changing every day, out of tragedy was born a beautiful song with a beautiful message; "This Time Tomorrow is one of my absolute favourite songs that we've ever done as a band. It was, like most things, a sentiment realised during the pandemic – that absolutely nothing is promised to us. We don't know about tomorrow at all, but there's something in me that knows that some part of us remains, we don't disappear, we're not algae. I think of my kids, when I sing that song – if I'm not here tomorrow, some part of me lives on in them. I feel that way about even people that I'm not related to. I keep thinking a lot about John Prine who we lost to COVID in the beginning of the pandemic. He's gone and my thoughts are with his family every day. When I look at my brothers and sisters, my songwriters, my friends and my community, his sense of humour, his profound skills of observation, political and religious brilliance and just astute soulfulness is alive in all of us. So when I sing This Time Tomorrow, I just know that there's a part of us that just isn't physical and is connected to every single living thing on the planet. We live within one another." Carlile enthuses.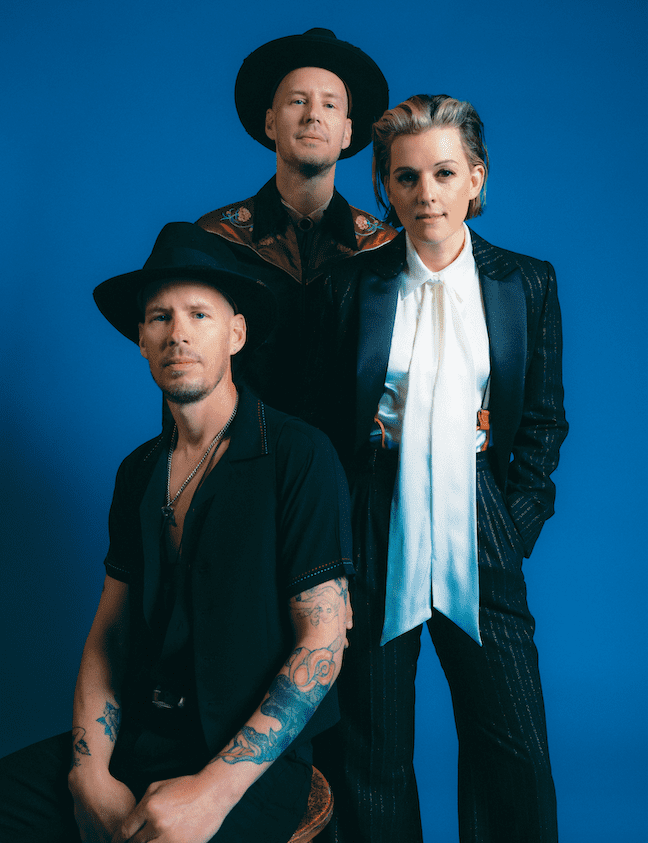 Carlile wrote the song with twins Tim and Phil Hanseroth, her long term collaborators. "I've been in my band, which is this trio with these twin brothers, Tim and Phil Hanseroth for over 20 years now." She begins, their unique set-up is the secret to their success. "We live together out here in the country in rural Washington State, and we raise our kids together. We've really become inseparable people at the soul level so we write everything together. Sometimes it's hard to know or to even differentiate anymore between who writes what, because we're all writing about the same life experience. If they write some heartbreaking song about one of their parents, I understand what it is, if I write a heartbreaking song about somebody in my family, they understand what it is. I think I feel more emotional singing from their derived experience than I feel singing from mine just because I basically fill my gas tank every morning with empathy and then try and get out of bed! It's an intense songwriting trio."
For Carlile, writing is cathartic, a way of dealing with and processing those personal experiences but it's sometimes difficult to go back and channel those emotions. "It's easier once the songs are done and performed, it's like I've got to seal that envelope, I have to perform the song for other people. I will write a song and call my brother and sing it over the phone. I'm really an exhibitionist, musically, that way, I want to just throw myself into the fire and reveal immediately." Carlile's favourite aspect of the industry is performing, it's what she fell in love with at just eight years old. "My mother sang country music when I was a little girl. She had a band and they would rehearse in the house, she was always really good about including me and letting me sing." Carlile reflects fondly upon those memories with her mum. "I thought I had a pretty good voice even at like seven or eight, which I didn't when I look back and hear it now. But I got to audition for and come out on stage during a thing called the Northwest Grand Ole Opry at about eight years old. When I heard from the dark – I couldn't see it – but when I heard that applause from the audience for the first time, 200 people, I was done. That was it. I was never gonna do anything else for the rest of my life. I was totally obsessed with performing more than the music."
Love of live performance
Carlile has worked hard to understand what goes into a live performance, what's going on with the body and mind. "I've done a couple of sessions with hypnosis, and for most performers, the psycho sympathetic nervous system doesn't see what we're doing as natural. So our systems get really stressed out, I think we switch into fight or flight. The ones that can do it, the ones that are made to do it, have an almost out of body experience while it's happening. And I do. I make eye contact with people in the audience, and I'm totally invested in their experience. Meanwhile, the words are coming out of my mouth, and the chords are getting played but I'm very duplicitous in my presence."
"I do music so that I can stand in front of people and exchange energy, and emotional permissiveness, and, for lack of a better word, love, that's what I do. I want to give and receive it and feel it in a circular way." Carlile's eyes light up as she gushes about live music, something she's missed terribly in the last year. "It's what I've been thriving off since I was eight years old. It's my favourite thing. The thing that's happened in my life and career that I think I've enjoyed most about the industry is getting to collaborate with and be friends with and support my heroes. That's been the best part as a total fangirl."
Proudest moments
Carlile grew up idolising the likes of Joni Mitchell, Elton John and Tanya Tucker to name just a few. Her hard work and dedication to the industry has been validated in recent years by getting to collaborate with her musical heroes. "My proudest moment is probably going to be the Joni Mitchell 'Blue' show, performing the album in front of Joni Mitchell and Elton John and Bonnie Raitt, my absolute heroes and overcoming that intense and seemingly insurmountable terror that I felt before doing that, it wasn't nerves, it was another thing entirely." Carlile reflects fondly, before adding, "Watching Joni recover from her medical emergency, watching her stand up and walk out of that wheelchair, open her mouth and sing songs again. I'm so personally proud of being able to be a part of and to have witnessed that. Singing I Will Always Love You with Dolly Parton, creating that huge moment in Newport – the first all women's headlining set there and bringing out Dolly Parton in the end, that was a proud moment." An artist as talented as Carlile, with a heart as pure as gold has many memories like this, as musicians call upon her to help bring their projects to life.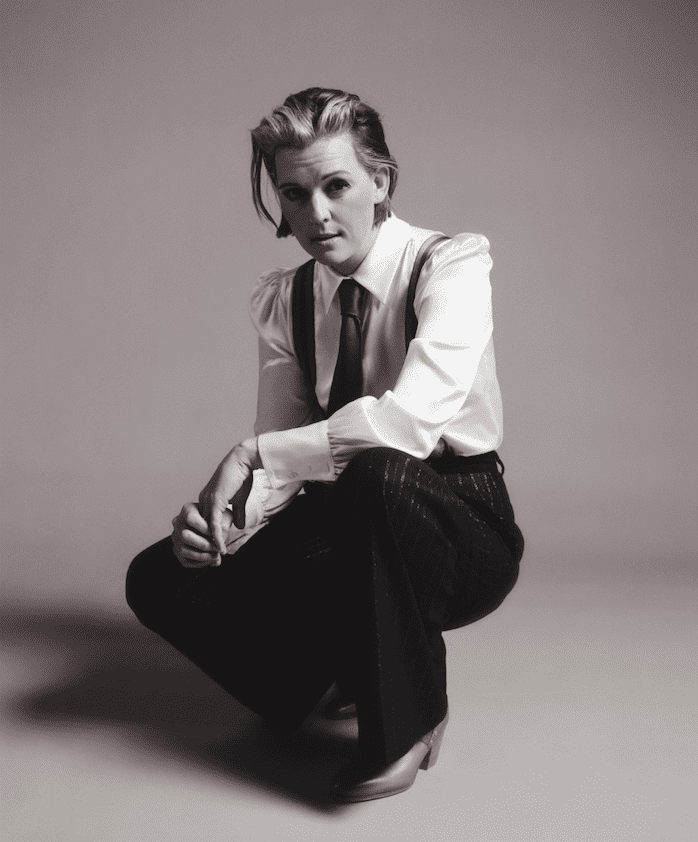 In 2019 Carlile helped bring Tanya Tucker's 'While I'm Livin' album to life. It was Tucker's first album in a decade and Carlile co-wrote a number of songs on the record and co-produced it with Shooter Jennings who has also co-produced 'In These Silent Days'. "Shooter Jennings is a real soul brother, that's why we got together to record in the first place, because I'm a better artist, writer, singer, person when he's around. Dave Cobb made 'By The Way, I Forgive You', with Shooter and there was something about the way that record went down, where when we close the door on the studio, I knew we were half done with our journey together. I looked forward to the day that we could cross that finish line, I feel like we're there. I think we got our mission accomplished with 'In These Silent Days'." When it comes to Carlile and Jennings work together with Tanya Tucker, Carlile says it's something they're all very proud of. "Helping her back into music after 17 years of not really having enough of a light shone on her path for her to know that she could step onto it, to watch her win Best Country Album and Best Country song at the Grammys, to watch the good humour and respect and platform that she's been given over the course of the last few years has made me really, really proud."
The Highwomen
It's not the only GRAMMY award-winning collaboration that Carlile has been involved in in recent years. At this year's GRAMMY's, country supergroup The Highwomen, which is composed of Carlile, Natalie Hemby, Amanda Shires and Maren Morris, took home the award for Best Country Song for their song Crowded Table. Carlile reflects upon the whole experience. "The first time we all got together in the same room, was when Natalie Hemby brought us Crowded Table. I remember all sitting around the couches and reading our lyrics, we sang it in unison, because nobody wanted to step on anyone's toes. That unison sound of us all singing the melody together, that's when we knew what The Highwomen sounded like. We'd recorded some songs before that but we hadn't hit our stride of what The Highwomen sounded like until we sang crowded table. Then we actually went back to the songs we recorded prior and tried to meet that bar. Natalie Hemby and Lori McKenna… it's hard to say because there's so many good ones, and most of them are women but they are the genre defining songwriters in Nashville – I've got so much respect for those gals."
"Those girls were too generous to include me as an equal songwriter on that song because, I call myself the one liner, I wrote one line! They were like, 'Yep, even split' it was just really generous. All I wrote was the line that says 'Let us take on the world while we're young and able and bring us back together when the day is done' and I have got a GRAMMY for it! I can't tell you how grateful it makes me feel but it's a beautiful song and it's one of the songs in the arc of my life, in my career that I'm most proud of." She concludes, "I loved that record so much, that will always be musically one of my favourite things I've ever been a part of, because I feel like that record ticks the boxes of everything I love about country music."
Live loud
As Carlile prepares to release 'In These Silent Days' she says she is ready to "Live loud again". "I am getting back on the road, cautiously. It's a lot of fancy footwork to keep everybody safe and still experiencing the healing power of live music, but we can do it and we can strike a really important balance." Carlile also takes some time for the most important part of her life too – motherhood. "My big girl's going back to school, and I'm starting to look at preschool for my little girl." She says, flashing the biggest smile of the whole conversation. "It's cautiously good times."
YOU CAN READ THE FULL ARTICLE IN THE LATEST ISSUE OF MAVERICK MAGAZINE AVAILABLE HERE!
To stay up to date on the latest country music news, please register to receive our newsletter here.
Media contact
Zoe Hodges,
Editor, Maverick Magazine
Tel: +44 (0) 1622 823920
Email: editor@maverick-country.com