Carly Pearce has had a tumultuous couple of years. The death of her friend and producer, busbee and her divorce from fellow country star Michael Ray, hit her hard. Back in February of this year, Pearce released '29' – Pearce's most personal collection of songs to date.  
A nod to a legend  
"I wrote a lot of these before the world knew what was happening to me." Pearce said in an interview with us back in March. "I got the idea of '29' during quarantine and I was walking around my parents town in Alabama and I got talking to one of my really good girlfriends who was a bridesmaid at my wedding and I said to her "I think I need to write a song called 29 – the year I got married and divorced" and she was like "Wow good luck with that!" For me it felt like the only way I knew how to do it, I've always been completely honest, written from my heart. If I came out with anything that wasn't authentic, fans would be able to tell because I'm that kind of artist so I leaned into it." But Pearce wasn't finished telling the story and just a few weeks later she debuted a new song on the Grand Ole Opry which took everyone by surprise – 'Dear Miss Loretta'. 
"I've always loved Loretta, I grew up loving her. I'm from Kentucky and my grandmother was a Coal Miner's Daughter and she loved Loretta." Pearce says of the song, "I don't think that, until I grew up and had a few life experiences happened to me, did I really understand what she was writing about. This song is kind of my letter to her, of all of the things that I would ask her if I could in person or tell her just of the way that I now understand the pain that she lived, how she was unapologetically herself in her lyrics and wasn't afraid to just be truthful."  
This performance whet the appetites of fans and peers alike, excited by the follow up to '29'. The full album '29: Written In Stone' came out on September 17th and featured an array of talented writers and collaborators who helped Pearce to channel the emotions of the different stages of her break-up and grief into this wonderful collection of songs. 'Dear Miss Loretta' which Pearce co-wrote with Shane McAnally and fellow country singer Brandy Clark, features another hero of Pearce's, Patty Loveless – the cousin of Loretta Lynn. "Patty Loveless is such a huge influence of mine and somebody that I love so much. I had actually asked her to be a part of a different song on the album and she had heard that live stream of me debuting Dear Miss Loretta on the Opry and she too, loves Loretta and is from Kentucky, so she asked me if she could be a part of that song."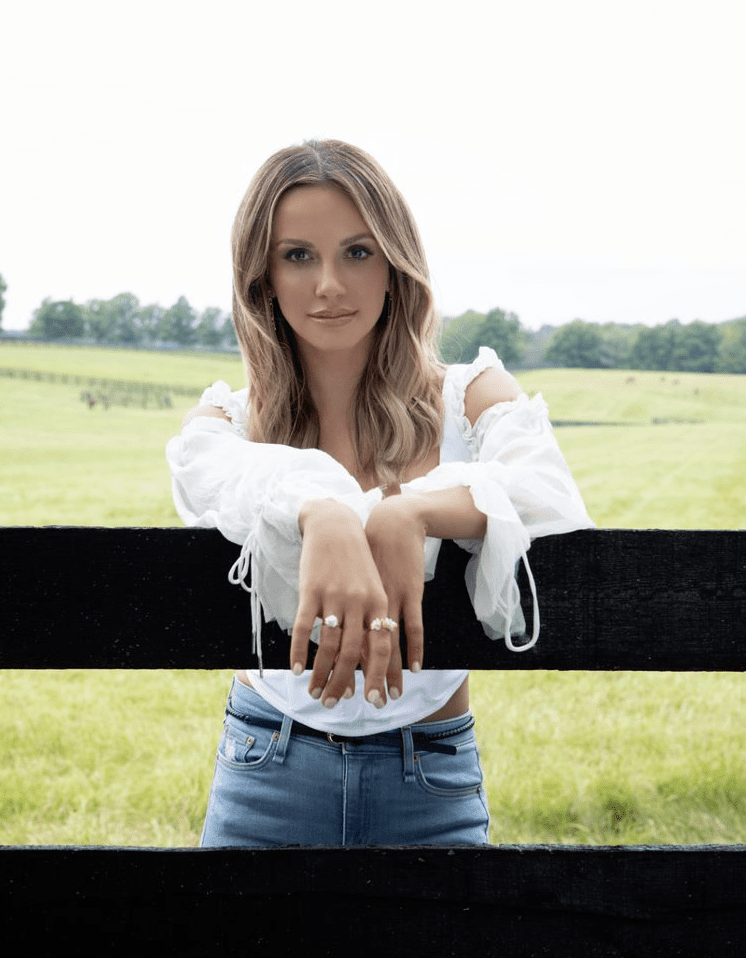 What he didn't do  
It was a song that a lot of Pearce's fans connected with but there are a number of tunes like that on this record. None more so than 'What He Didn't Do'. The heart-wrenching break-up song that really evaluates the details of a relationship as it begins to go wrong. "I think that's such a strong message especially for girls as they figure out love and try to wrestle with their hearts." Pearce says, "I wrote this song, not even knowing really what I was writing. I think that a perspective that gets lost when you're in a relationship, and it's ending, is the fact that you want to point fingers, and you want to say all of the things that this person did, when in reality, in your heart if somebody isn't treating you right, and isn't meeting your needs, it's what they didn't do that's the problem. I think sometimes we fall so in love with the idea of love that we forget that maybe we're not actually satisfied. This is kind of my way of reminding people, it matters more about how you feel – Are you being treated right? A lot of times what somebody isn't doing and isn't meeting in your expectations is the bigger issue." 
This album served as a therapeutic outlet for Pearce as she processed the things she had gone through and now Pearce hopes that it will help her fans who may be experiencing something similar. "I was so passionate about finishing out this project and making it a full album. I want people who are going through something to not feel alone at every stage of the process from the very beginning where you can't take a breath, thinking about being without somebody or are going through this situation that feels almost too much to process to going through the different stages and truly going through it, not avoiding it. Not acting like it didn't happen. Not doing anything but walking through a situation in life and getting out on the other side. I feel like I'm on the other side of it, looking at people who are maybe going through it and saying, Yes, you can, because look at me, look at this album, you can do it!" 
Pearce's journey you can hear on this record has a beginning, middle and an end, and she ends on a positive note. "I love 'Mean It This Time', the way that I end the album, because I think it shows people where I'm at in this moment of just being hopeful for what's to come. I'm not jaded or bitter on love, I'm actually very excited to find the love that I deserve."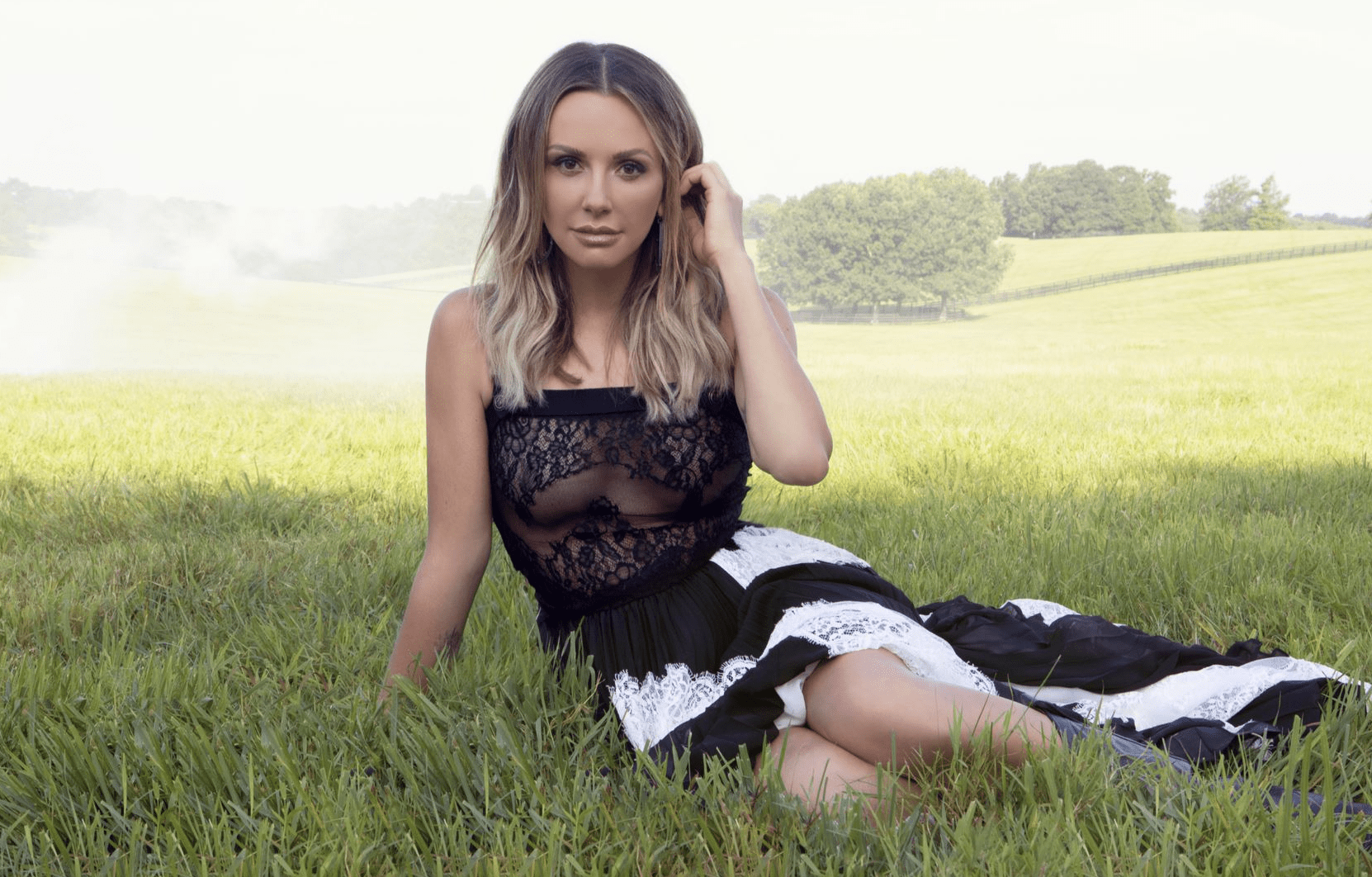 Famous friends 
From Kelsea Ballerini to Natalie Hemby, Ashley McBryde to Emily Shackleton, Pearce called upon some of the strongest females in the genre to pull this record together. In an industry that so often shuts women out in particular or pits them against each other like a competition, it's refreshing to see and hear such a collaborative effort. "I'm such a fan of all of those girls and it's never been about a competition for me or even seeking them out to be a part of things it kind of just naturally happened and to have all of these women playing different roles on the record too – you don't hear Brandy on the record, or Kelsea on the record but they were a part of it. Then you have this song where Ashley and I wrote it and perform it together. Patty's just a guest singing on a song. It's kind of all these different layers of my friends, my peers and my heroes all coming together to be a part of a record that I think is the biggest that I've released, and the most important to me. So it's really special to have all these ladies on it." It is one of the best country albums released this year and one of the most honest that Pearce has put out into the world. 
Talking of heroes and peers, earlier this year Carly Pearce was invited to become the newest member of the Grand Ole Opry by the one and only Dolly Parton. " I got my start at Dollywood when I was 16 years old. To have somebody who has been such a fixture of my life and a fixture of so many people's lives for so long, for her to take the time to do that, and to understand what that moment meant for me, it meant everything. To me, it was kind of the most full circle moment I've had." For Pearce it was one of her proudest achievements, "To be a member of the Grand Ole Opry was my absolute lifelong childhood dream." 
Passing the baton 
Now Pearce is becoming a hero to the next generation of country women. Recently she took part in a Big Machine virtual showcase alongside songwriter Laura Veltz and new kid on the block, Callista Clark who has just been announced as playing C2C. Clark spoke of what an honour it is to play alongside Pearce who is such an inspiration to her. "It's kind of hard to believe, but it's also such an honour to think that I am now in a tier of the women of country where there's now a tier below me that is coming up behind me, and a tier at home that maybe hasn't made the move to Nashville or had their big break yet, but they're working and they're looking at people like me and looking at my music, and that's all I ever wanted to do. So, to me that's the essence of living the dream" Pearce says with a smile.  
It's clear to see that Pearce is through the other side of the storm. This record has healed the wounds of the loss she felt in these past couple of years and with it's delivery she has provided hope to her fans who have felt similar. It is one of the most meaningful, perfectly written records in country music today and with the CMA's coming up we hope to see Pearce acknowledged and rewarded for her honest and detailed lyrics and powerful voice.   
YOU CAN READ THE FULL ARTICLE IN THE LATEST ISSUE OF MAVERICK MAGAZINE AVAILABLE NOW IN OUR SHOP!
To stay up to date on the latest country music news, please register to receive our newsletter here.
Media contact
Zoe Hodges,
Editor, Maverick Magazine
Tel: +44 (0) 1622 823920
Email: editor@maverick-country.com