Paul McDonald will release his expanded deluxe edition of his superb album 'Modern Hearts' on October 1st!The record features two previously unreleased tracks 'Just A Matter Of Time' and 'Bright Lights'. McDonald is one of those rare artists that really is the full package, with his compelling lyrics, powerful voice and stage presence, he is an artist impossible to ignore! He delivers a positive message of peace, love and unity within his songs and is a real breath of fresh air within the genre. I was keen to find out more about the man behind the music who has had quite a journey within this industry so far. 'Modern Hearts' is a must in any music fans collection and is available now!
When did you first know you wanted to pursue music as a career?
Quick story….I was really kind of a late bloomer when it came to thinking I could pursue music as a career. Both of my parents are doctors so I always thought for some reason that I needed to go to college and pursue something in the medical field to have any kind of "success". For Christmas on the year I turned 15, my dad bought me an $150 Epiphone acoustic guitar fully stocked with the gig bag and instructional VHS tape. From there I learned a few chords and with those chords I would write my own songs. I carried that guitar around with me wherever I went like it was a suit of armour. It continued all through high school and then magically one night in college a talent buyer saw me play at one of my friend's house parties and after the show asked if I wanted to play one of her bars called Rooster's. It was a sports bar that served chicken fingers and sold cheap pitchers of beer and $1.50 Jager shots. Of course, I said yes & at that time I felt like I had "made it" in music. I had to play 4 hours so I asked some pals to help fill the time. For some strange reason or by the grace of God that show was packed out with friends and we made over $600 and the bar sold the most alcohol they had ever sold. It was a huge success. So much so, that we blew the money immediately on shots for everyone at the bar and ordered a bunch of pizzas from Papa Johns, but from that moment on I knew that music was my purpose and I wanted to do it for the rest of my life.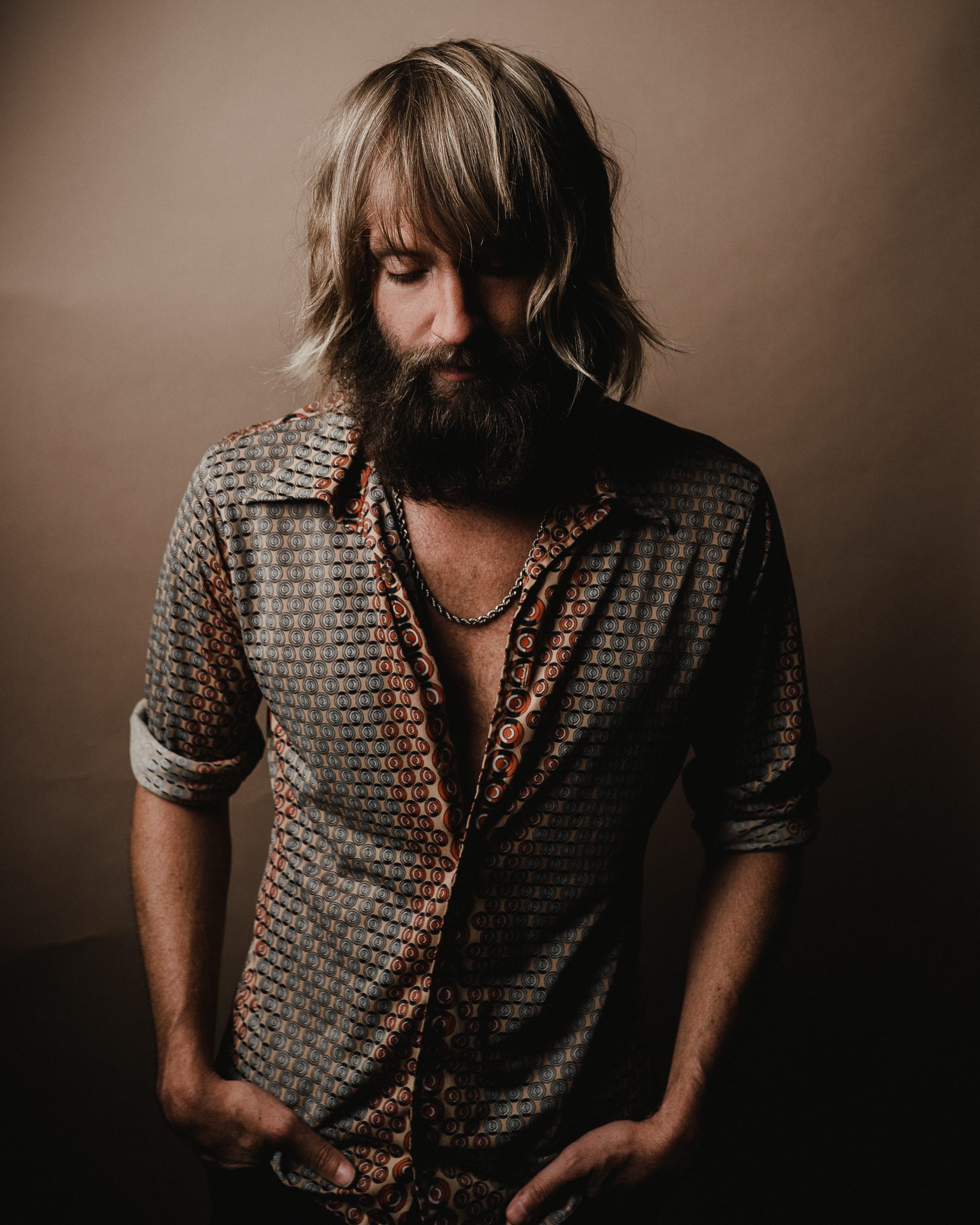 What did your parents play to you growing up and what are you choosing to listen to now?
Strangely enough, I'm almost circling back to everything now that I was listening to as a child. Isn't that strange? My parents raised me on Joni Mitchell, Eric Clapton, John Prine, James Taylor, Jackson Browne, Crosby, Stills, & Nash, Allman Brothers, etc. It was all the Laurel Canyon in the early 70's folk scene and southern rock. I feel like the past year and I half that's all I've been listening to. Jackson Browne on repeat. As for more current artists… Jason Isbell, Gillian Welch, Phoebe Bridgers, Ethan Gruska, Michael Kiwanuka, My Morning Jacket. Those are just a few I've been blasting lately.
Tell me first of all about your experience performing with Hightide Blues and Grand Magnolias?
Hightide Blues and Grand Magnolias were my schooling. It's the 6 years I cut my teeth. We were road dogs playing 250 shows a year and playing wherever we could. Frat parties, bars on Bourbon Street in New Orleans, small clubs to only the sound engineer, back yard parties, 4-hour sets…just wherever people would have us. We ran our own sound and lighting and pulled a giant trailer. We were staying in $35 motels every night or crashing with strangers after the gigs but I was the happiest I've ever been. We were out there only for the love of the music. When you're that young, it's all so innocent and pure. To be honest I've been trying to get back to that place a lot recently.
How did American Idol influence and shape your career as a solo artist?
It changed a lot of things for me. Mostly my perspective. As I just mentioned, I was a small town kid from Alabama that had been grinding away with the band and that's really all I knew. Small clubs and a 15 passenger van with my buddies. No mainstream marketing or a goal to become "famous". We just wanted to play. Town to town and word of mouth. We were completely green to the major label business side of things but we knew how to put on a good show and work hard. American Idol opened up a whole new layer to the business side of things that I don't think I was quite ready for. It pulled back the curtain and revealed some of the struggles of what it can look like at the "top". It's hard to describe that experience now because it was over 10 years ago now. The only way I can explain it is it felt like a dream. An escape from reality, but looking back was also very real. It took me on an odyssey that led to all kinds of unimaginable experiences and those experiences have moulded me into the man I am today. It also broke the band up. So in that regard, American Idol really did start my career as a solo artist. It allowed me to explore the idea of working with other people and finding my own voice outside of the band. I met some beautiful people and was blessed to work with world-class musicians & producers. I also made lifelong friends & took away some very important lessons during that season… and for that I'm forever grateful.
Where do you draw influence from when it comes to your own songwriting, do you draw mainly from personal experience?
It's mainly all personal experience. I don't have a problem writing songs from an outside perspective or dreaming up a fictional character and writing from that side of things when I'm co-writing and working for other artists & their projects, but I find it challenging to connect to a song when I'm performing live if I don't have a real emotional attachment. When I first started writing songs as a kid, it was a therapeutic process for me. My way of trying to understand and process life. I feel the same way as an adult.
Tell me the story behind your new single 'How Long?'
"How Long?" is about looking inward and asking yourself the hard questions. I have found that it's the only place to search when you are going through trials and tribulations in your life. It's tough to comprehend any of the good when you're weighed down by sadness and depression. When I wrote this song back in 2015, I was emotionally broken down, exhausted, & ready to give up on everything. I felt like I had lost myself completely after multiple band breakups and a very public divorce. I was doing everything I knew possible to find the light, but the darkness was still creeping in. Writing this song was an attempt to get myself out of that dark. I had to look inside and ask myself "When will it get better or does it ever get better? How do I heal & become this better human being that isn't so flawed & why do I keep making the same mistakes? When will I have those answers?" et al. I just wanted my life back. Since I wrote this song, I have continued the work on myself and come to realize is that there is no definite answers to these questions. We're constantly evolving & learning. That's the beauty of life. Both the dark & the light chapters teach us invaluable lessons. All we can do is show up. If I can wake up every day and actively try and be a better person than I was yesterday then that's the goal. Try to lead with love & focus on all the beauty that is this in this life. That is all we can do. So "how long does it take?" I think the answer is it takes a lifetime… but that's pretty exciting as I'm currently very excited to be alive.
Who are your favourite writers and producers to collaborate with?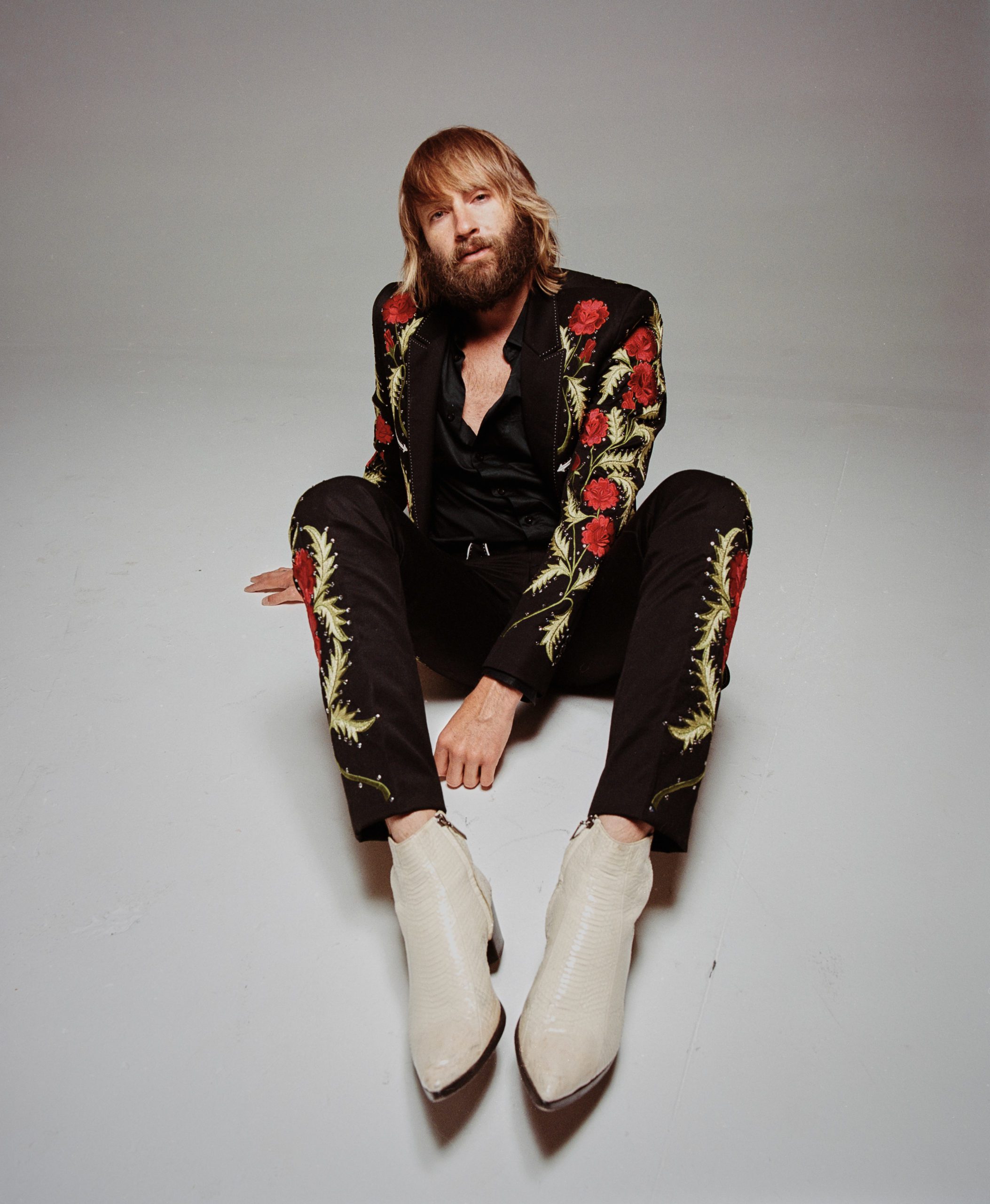 It's hard to answer that one. I've worked with so many amazing people over the years and I'm still collaborating with so many people. Co-writing a few times a week and exploring new producers as I go. For "Modern Hearts" I worked with some of my favourites. Jordan Lehning produced the record and the band was absolute genius. Konrad Snyder engineered, Todd Lombardo on acoustics, Kris Donegan on electrics, Eli Beaird on bass, Dave Cohen on keys (who pretty much wins the ACM for best piano player every year) & Ian Fitchuck on drums who ended up producing Kacey Musgraves "Golden Hour". He just did her new record "Star-Crossed" as well. Everyone on this album has gone on their own path to make beautiful art and play on some amazing projects. It's just exciting to see your friends and collaborators making music and inspiring people in a big way. It was a dream team album.
A few silly questions now, what's the strangest thing you've ever written a song about?
Haha…if you really want the truth on this one…I few years ago I was doing a corporate gig for a friend of mine and the plan was to bring in a bunch of CEO's or business executives from a company and they had to learn how to write a song with a "real Nashville songwriter". We had 2 hours to write the song and track it live in the studio with a band. When the group showed up, they had been on one of those bachelorette party buses downtown and had been drinking all day. Turns out they were working for a male genitalia pump company…. And they were dead set on writing a jingle for their business. Everyone was loaded, so I had to pretty much go with the flow or we wouldn't catch a song….I won't get into details but we wrote a song revolving around that concept.  Definitely one for the books & one of the strangest gigs I've ever done. I was channelling my inner Tenacious D that day for sure.
When you're on stage performing, are you completely focused or do you let your mind wander?
It all depends on the gig…but I'd like to think I'm completely focused. My favourite shows all feel like a dream state. I kind of check out and then wake back up after the show…but there's definitely been some shows where I've been distracted by something or someone in the audience or my mind starts wondering. It's usually when I'm bored or have played the same set 20 nights in a row…when it starts to feel phoned in… that's why I like to try and switch up the set a bunch to try and keep me on my toes.
Finally, what's next for you?
You're looking at it. Releasing this deluxe version of the "Modern Hearts" album. I'm excited and grateful that Vacancy Records gave it a shot and are helping out overseas. It's been really nice having a team over there. They've been great so far. I'm praying touring opens back up and I can get over to the U.K. sooner than later as well. In the States, I have a string of headlining dates in September and October and then I'm playing a show in Mexico & going down to the Virgin Islands for a week, plus a few other one offs before the end of the year. I'm currently writing for my next album so that's a huge priority and I'm hoping to find a window of time to get in the studio and track those songs as well. I'm just excited to be making new music.