Jason Aldean has been topping the country charts for the best part of 16 years. He is an artist with a clear identity, his country roots shine through in his subject matter but sonically he leans on rock and even hip-hop influences making him one of the most radio friendly artists in the genre. His albums match his live shows – full of energy. For his tenth studio album, the double album 'Macon, Georgia' Aldean reflects on where his story began. 
Macon, Georgia 
"I started playing some of the nightclubs and things like that in my hometown when I was 14 years old" Aldean begins as he reflects upon his childhood. Both his parents were supportive of his music career, his dad teaching him guitar from a young age. "My parents were big fans of country music, obviously. My mum liked really traditional, old school, Jim Reeves and George Jones and Marty Robbins. My dad was a little bit more on the outlaw side of stuff, Hank Williams Jr, Alabama, and the Eagles. So on one side, I had this really traditional stuff and on the other side, I had this sort of country rock, Southern rock coming from my dad's side, and it gave me a love and appreciation for all of it really." For Aldean though, he never dreamed he'd have the career which followed, believing sport was his calling, "I thought I was going to play baseball. That was where I thought my career was gonna go. At 18, I just decided that I was going to take a year off from school, I had a chance to go to college and play baseball but decided I was gonna take a year off and just try music, hit that full on and see what happened. I just never looked back, I never went back to school, never played ball again, I just dived headfirst into music. I really enjoyed travelling around with my band, and going to new places and playing for different people every night." 
It was whilst performing locally in Georgia that Aldean first met long-time collaborator, Michael Knox who has produced every single one of Aldean's albums to date. "He found me in a club in Atlanta, Georgia, when I was about 21 years old and brought me to Nashville," Aldean recalls. "I actually moved to Nashville as a songwriter, I was writing songs for Warner Chappell, which is Warner Brothers. When I got to town, he [Knox] really kind of took me under his wing and taught me everything, about being in the studio, how to be a better singer, how to listen for things differently than I ever did before." Aldean speaks fondly of his producer who has assisted him in his tally of 24 number one hits. "He's like my mentor, I trusted him for everything, then all of a sudden, I'm learning and we're bouncing things off each other. Then for the next album, I'm coming in with ideas, and he's taking those and incorporating them into what we're doing and now we go in, we know exactly what we want to do. Sometimes we disagree on things, it's not very often, but sometimes, and he states his case, I stake mine, and we kind of figure it."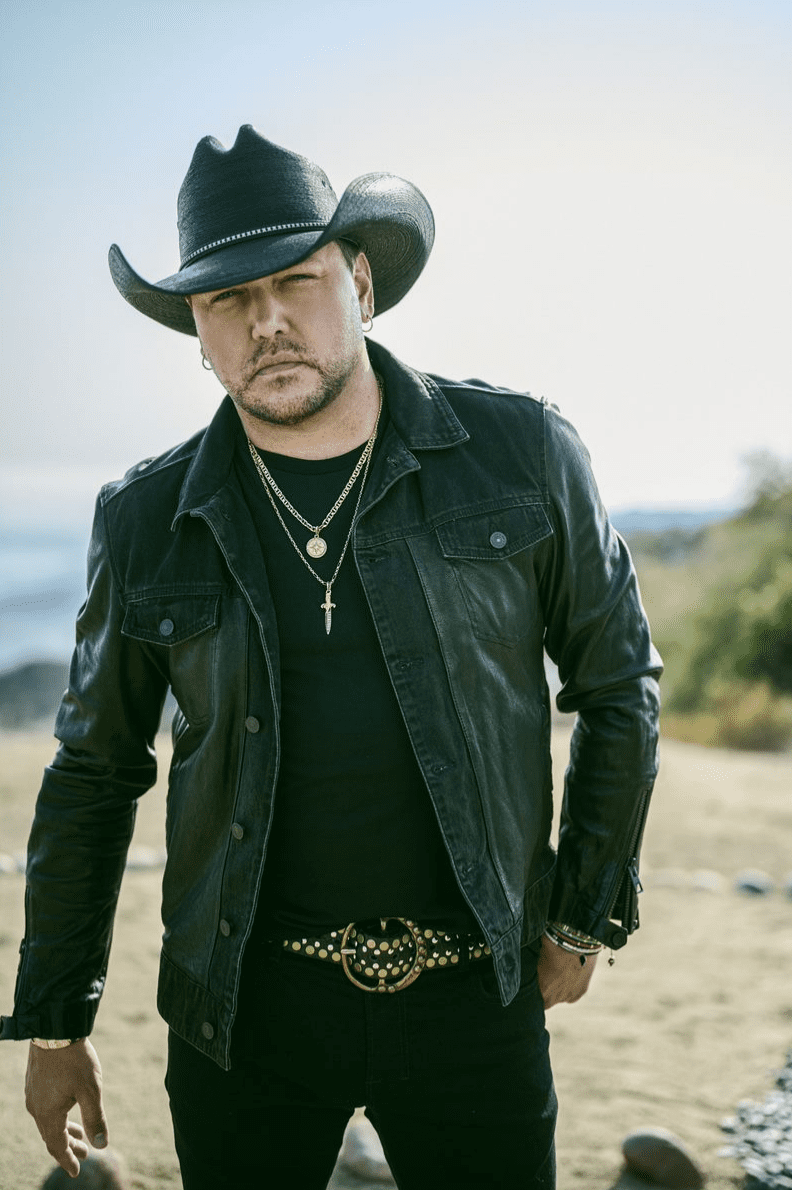 Dynamic duo 
For the most part, the dynamic duo are a match made in heaven, but they don't always see eye to eye, in fact Jason almost didn't record one of his biggest hits but it was Knox who fought for it. 'Big Green Tractor' written by David Lee Murphy and Jim Collins was on Aldean's third record, 'Wide Open', the album he views as his breakthrough. "'Big Green Tractor' was a song that, I didn't really hear that song as being a huge hit, it's a little tongue-in-cheek lyrically, and just typically not the kind of lyric that I would normally sing. He fought pretty hard for me to record that. When I finally gave in, I'm like, alright, I'll cut it and to this day, it's been my longest number one, it was there for four weeks. So I'm not always right, by any means. We've had some go the opposite way but we just work really well together. I think there's a mutual respect there."  
Despite moving to Nashville to pursue songwriting, Aldean has only ever released a handful of his own songs on some of his earlier records, but they were great songs that sat well alongside the hits on his projects – songs like 'Keep The Girl'. "To be honest, I didn't have the passion for songwriting, like I probably should have, and still don't," Aldean says. He continues with a laugh, "If you want to find a way to basically torture me, it's to lock me in a room for a while and tell me to sit there for hours and finish this, I got to get up and be moving around. I like to be outside, I hate to feel like I'm caged up." He was writing most days regardless of this, drawing upon personal experience and had an ear for a good idea, "I was always super hypersensitive to conversations I was having with people or movies. I would listen for a phrase or something that would just trigger something. I'd keep a notepad next to my couch, pause the movie, and write it down." 
When it came time for going in the studio to record though, many of Aldean's songs didn't make it into the studio and he explains why, "I was my own worst critic with my own songs. My producer would love something and I'd be like, 'Man, I don't know, I feel like this song is better than my song.' I ended up not writing a tonne on my records over the years, and not for lack of songs – I had plenty. I just always felt like other things were better than the stuff I was writing and I always wanted to put the best songs on my album." 
Searching for the song 
This drive and ambition to put the best songs on his albums has served Aldean well and over the years, together with Knox they have developed a talent for selecting songs that Aldean can take all the way to the top of charts. "Literally, when this album comes out, we'll start looking for songs for the next album, and I just have a little folder on my phone that I'll drop songs into and I'll go back and just keep listening to songs out of that folder. If I find myself getting cold on one I delete it out of the folder." At this point in his career, Aldean knows exactly what he's looking for, "I'm not a guy that likes songs where the lyric gets real clever, and they try to twist it around and make it this really genius lyric. I want it to be simple, to the point, I want it to say what it's gonna say in a way that people don't have to think about it – the way I would say it in conversation. When I hear those songs, one time through, I know this one's going in the folder. I feel like one of my strengths is just having an ear for songs, I know the kind of songs I like." 
On a number of occasions over the past few years, Aldean has been sent a song that he just knew instantly would be a hit. Songs such as the country-rap 'Dirt Road Anthem', which is the best-selling song in digital history by a male country solo artist and rock infused 'Night Train' were examples of this. "I first heard them and I thought, that's a radio monster and for us that's where it starts – radio. I can just almost hear the demo and just hear the song being played on the radio." 
His latest single 'If I Didn't Love You' topped the country airplay charts and was another song where the moment he heard it, he knew he had something special in his possession. "I've been a fan of Carrie's for a long time, and I always wanted to do something with her but I didn't have a song to go to her with," Aldean begins as he tells the story behind the collaboration. "A couple of guys in my band went in to try and write specifically for this duet, because they knew we were looking for it. I knew immediately this was the song we were gonna send to her. Then it just became like, can we get her on board for the song? What does she have going on? Once she got on board, it was just like, how are our voices gonna sound together, but as soon as we got in the studio, it was pretty obvious that it was going to be really good and it took on a life of its own after that. It's been my fastest song ever to get to number one, I think 12 or 13 weeks which is insanely fast these days. It's great when you dream it up one way and it happens exactly the way you hope it will."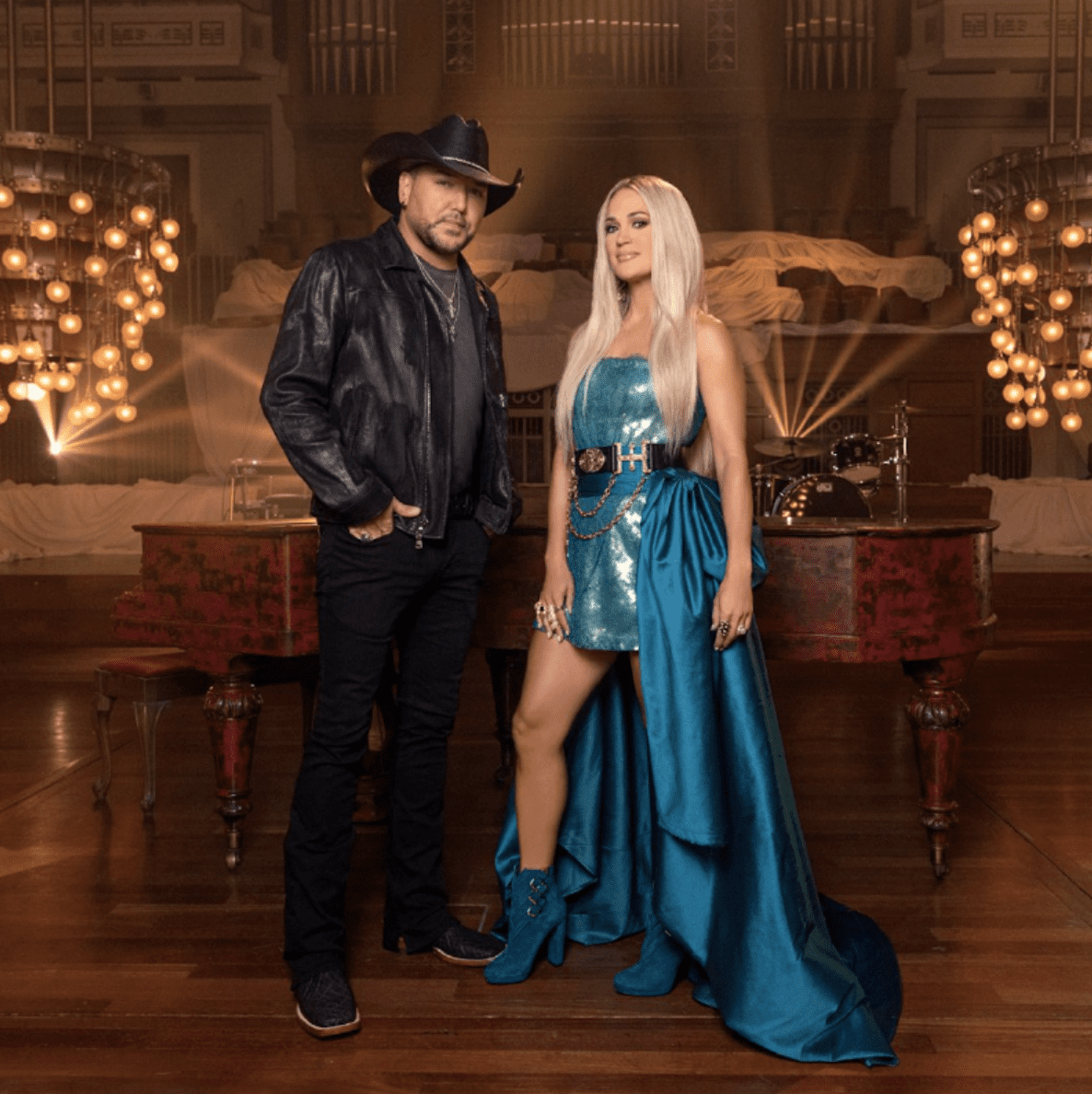 That duet is one of the highlights of 'Macon' but it's not the only one, Aldean's rendition of 'Heaven' has an intimate feel to it, he really puts his own stamp on that well-known song. 'Story For Another Glass' is another stand-out, "I love 'Story For Another Glass' I think it's really cool. I wouldn't say it's traditional country, but it kind of straddles the border of that a little bit. Lyrically, that's probably one of the best songs on the record." Whilst 'Small Town Small' is Aldean's personal favourite, "With all the stuff going on over here in the US politically these days – the whole things kind of crazy – that song to me was something that really resonated and hit home with me. Being from a relatively smaller town, it said a lot of things that I really wanted to say right now." 
Live hits 
As with his previous records though, Aldean's brand of country features arena-ready rock guitars and Hip-hop beats alongside his country themes and southern drawl and you can see how this unique sound is developed from his eclectic taste in music, from his trad-country upbringing to what he's listening to now. "I love Post Malone, I love what he's doing right now. You guys over in the UK, one of my favourite bands is Oasis. I love what they did back in the day, and I still find myself listening to a lot of their old records. There's not a lot of rock bands anymore. So I feel like country, especially what I do, it's sort of a mix of that rock and roll and country and it kind of fills the void that we used to have in rock that we really don't have any more. I've just kind of always been a fan of music in general. I don't really care where it comes from." 
The double album also features 10 live tracks, five on the first instalment, 'Macon' and five on 'Georgia'. "The general idea was, we wanted to put 10 live tracks on the record, all together. So we had nine albums previous to this one. So we wanted to pull at least one song off each for a live track." One of those live tracks is the number 1 hit, 'She's Country' taken off his third album, "'She's Country' was such a big song, a lot of people point to the 'My Kinda Party' album, as the album that launched my career. In reality it was the 'Wide Open' album, the one we released before that, that had 'She's Country' and 'Big Green Tractor' and all those songs on it. That was the record that launched everything for us. You'll notice, that's the only album that we've pulled two tracks from." 
You can feel the energy he brings to his live shows on those songs that help to bring the record to a close. Anyone who has seen him live as I have done will see why he has won Entertainer of the Year three times at the ACM Awards. Just like he selects the best songs for his albums, he puts on the best possible production for his fans too. "I feel like there's certain shows where you really kind of lock in, and everything goes right. You don't think about anything, it just happens. Then you have other shows where you'll find yourself in the middle of a song thinking about something you got to do tomorrow, it's all over the place and you find yourself forgetting a word to a song. Typically I try to get out there and just focus and have fun. Just go out and enjoy myself, enjoy the time I have on stage and throw a big party for a couple hours a night." 
As the release of his record draws closer and the pandemic and all it's restrictions begin to subside, Aldean is back on the road touring and promises it won't be long before he returns to the UK. "I would love to come back over to the UK. It's been a few years now, but it was my first time ever going over there and I actually loved it. It was a lot of fun. The only thing I actually hated was that we didn't get to spend a little more time there, we never really got a chance to go and really experience and sightsee. Once all the travel restrictions settle down, we can definitely get back over there." 
In the meantime Aldean celebrates the release of his tenth album whilst keeping an ear to the ground, gathering his folder of songs for the next record as he continues to dominate the country charts! 
YOU CAN READ THE FULL ARTICLE IN THE NEXT ISSUE OF MAVERICK MAGAZINE AVAILABLE SOON IN OUR SHOP!
To stay up to date on the latest country music news, please register to receive our newsletter here.
Media contact
Zoe Hodges,
Editor, Maverick Magazine
Tel: +44 (0) 1622 823920
Email: editor@maverick-country.com