Natalie Hemby is not necessarily a household name, but every country fan will have heard the words that she crafted. To take it one step further, the majority of music and film lovers outside of the country genre will have heard those words too! On my radio show, I regularly introduce Hemby as one of my all-time favourite songwriters, who has the ability to write a simple smash hit, to write with a hint of humour, to deliver a heartbreaker; whatever the occasion, Hemby has the talent to craft a hit song for it. 
First hits 
Her first number one came in 2009 when a song she wrote with and for Miranda Lambert rose to the top, 'White Liar'. "My husband had produced the first three records of hers. By the third one, I was like, 'Hey, I know, I'm the producers wife but if you just give me one day, I have some ideas for you,'" Hemby remembers. "I actually had a few of them lined up, I had 'Only Prettier', the verse and chorus were like ready to go and the other was 'White Liar', I couldn't figure out if I wanted to make it a sad song or a serious song, I just didn't know what to do with it. I threw out the title for her and she just literally picked up the guitar and was like, 'Hey, truth comes out a little at a time.' I was like, Okay, this really frustrates me, I spent like three days trying to come up with an idea for it and you just picked it up," Hemby laughs, "It was her first number one, it was my first number one, we had a big old party and to this day, I still love that song." 
Hemby was good at writing number one's and good at writing songs that would be breakthrough number one's for artists. In 2012 Little Big Town had their first number one with the song 'Pontoon' which Hemby penned with friends Luke Laird and Barry Dean. "We wrote it kind of as a joke," Hemby begins, a smile spreading across her face. "The original first line was 'Back this bitch up into the water' we just thought that was really funny because we're just a bunch of fourth graders but anyway, it got pitched around town in Nashville. Kix Brooks had it on hold and he's like, 'Haha, this is really funny', but I'm not going to cut it. Then Dierks had it on hold for a minute, but then Little Big Town took it and they just made it a summer jam, you'd go to the lake, and you'd hear it on everyone's boat. I always laugh, like you guys, just motorboated right off the charts!"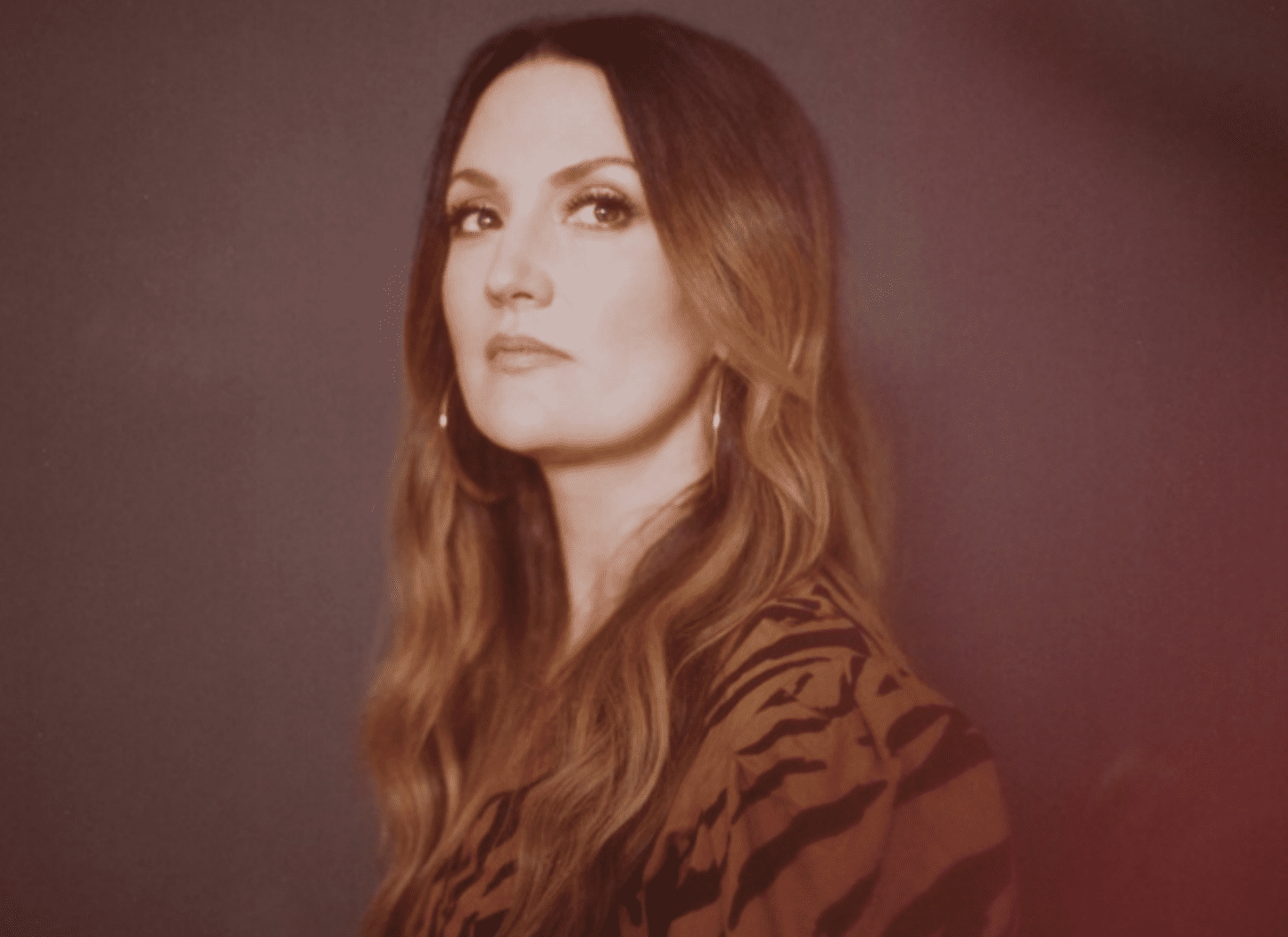 Mainstream success 
Hemby saw her songwriting crossover into the mainstream in 2014 as she teamed up with Josh Kear and Labrinth to write 'Jealous', a song that charted all over Europe. "One song that I'm really proud of, I wrote a song a long time ago with Labrinth 'Jealous'. This is a great example of a song that doesn't have to be a hit on the radio for it to hit the world in a way. I feel like jealous has found itself into so many people's ears. I'm really grateful for that because that song was so moving to me and the video, Sophie Muller is like one of my favourite videographers and it was such a moving video. His voice is so warm, I'm such a fan of his and I was really, really proud to be a part of that, I enjoy singing it too and I got to sing it at the O2." 
Around 2017, a new opportunity arose for Hemby. With the remaking of the classic film, 'A Star Is Born' featuring Bradley Cooper and Lady Gaga on the horizon, songs were needed for the soundtrack. Producer Dave Cobb enlisted the help of a number of Nashville writers, including Hemby, for two of the films smash hit singles 'Always Remember Us This Way' and 'I'll Never Love Again'. "Dave Cobb has changed my life. He called me, Hillary Lindsey, Aaron Raitiere and Lori McKenna and we spent a week writing all these songs with Lady Gaga and Bradley was out there too. The thing about writing for movies, you don't know if you're going to have a song make it to the film. I felt like we exhausted all of our ideas and I felt a little defeated going home, so I was so happy when I found out there were two songs on the record. I was like, 'Please, God, let at least one of them be on there' because they hadn't even filmed it. If you think about it, movie productions fall through all the time, it's the same as records and not only that, this is the fourth instalment of that movie. The odds were kind of against it, but my gosh, it was huge. I forgot I wrote for it when we were watching it. It was incredible." 
Hemby also had the opportunity to fan girl whilst she was out there writing for that movie too; "The Foo Fighters were doing their record while we were in the studio, and we got to hang out with them and eat with them all week, it was an absolute treat. They were like the highlight of my trip because I'm such a huge fan." 
The Highwomen 
Following the success of that, in 2019 Hemby was a part of the 4-strong female supergroup, The Highwomen who released their award winning self-titled album. "It was one of those things that you just can't plan," Hemby says of the opportunity. "I watched Brandi play a showcase back in 2004 with the twins. I've been a big fan of hers for a long time. Maren's a longtime friend, and then Amanda, I wasn't as privy to her material, but she is incredible – she's won GRAMMY's and her writing is so good. They would send me songs and they, along with Dave Cobb asked me to write for the record. I was like, 'I would love to, I can't write anything like this though,' I was really intimidated. Dave said we need a sing-along type song. So I wrote a song with Lori McKenna, 'Crowded Table', and then Brandi changed a few things. I went to the studio and they said, 'Do you want to sing on it?' I sang on a couple songs and then Brandi and Amanda were like, 'Do you want to be in our band?' At first, I didn't say yes, but Brandi said 'You can be in it as little or as much as you want, oh, and we're gonna sing with Dolly at Newport,' I was like, Okay, I'm in! What I find so interesting about our group is that we are four completely different people, we come from completely different backgrounds and honestly, we didn't really know each other. It's like, we got married, and then we got to know each other. When we get on stage, there's just something so electric." 
'Crowded Table' went on to win the GRAMMY Award for Best Country Song, a much deserved win but one the group couldn't quite believe. "That was so awesome, we were honestly all shocked. I was at Dollywood with my family, we were in the hotel room watching and we were jumping up and down, we all face-timed each other. GRAMMY's are really hard to win. There's really no rhyme or reason to it. People really do try to vote for what they think is the best music collaboration or whatever. The GRAMMY's are incredible. Like Tanya Tucker went to the Grammys 14 times before she won one. It's a real honour, that's something I don't take lightly." 
Off the back of that win, Hemby announced that she'd signed her first solo record deal and that she was working on the follow-up to 'Puxico'. Her sophomore album entitled 'Pins and Needles' came out on October 8th. "I had started the record whenever we were doing The Highwomen." Hemby reflects, "It sort of got put on the back burner, but the thing that was so awesome about it was I finished it during the pandemic," she says with a smile. It's hard to believe after all of her talent and success, this is her first solo record deal. "I was talking to Mark Williams, who's head of the label of Concord, I was like, 'Are you sure you want to sign me? I'm a 44 year old woman'. I just didn't know what was going to happen with the pandemic and didn't know how quickly we were going to get back to normal. He was like, 'We've loved this from the beginning. We love this record, we want to put it out. We don't know what's gonna happen, but it doesn't matter.' So I ended up signing that and I'm so glad I did. There's part of me that's like, I wish I could have had a record deal when I was 21 and I had all this time in the world, but you know what? This is my time, it's supposed to be right now."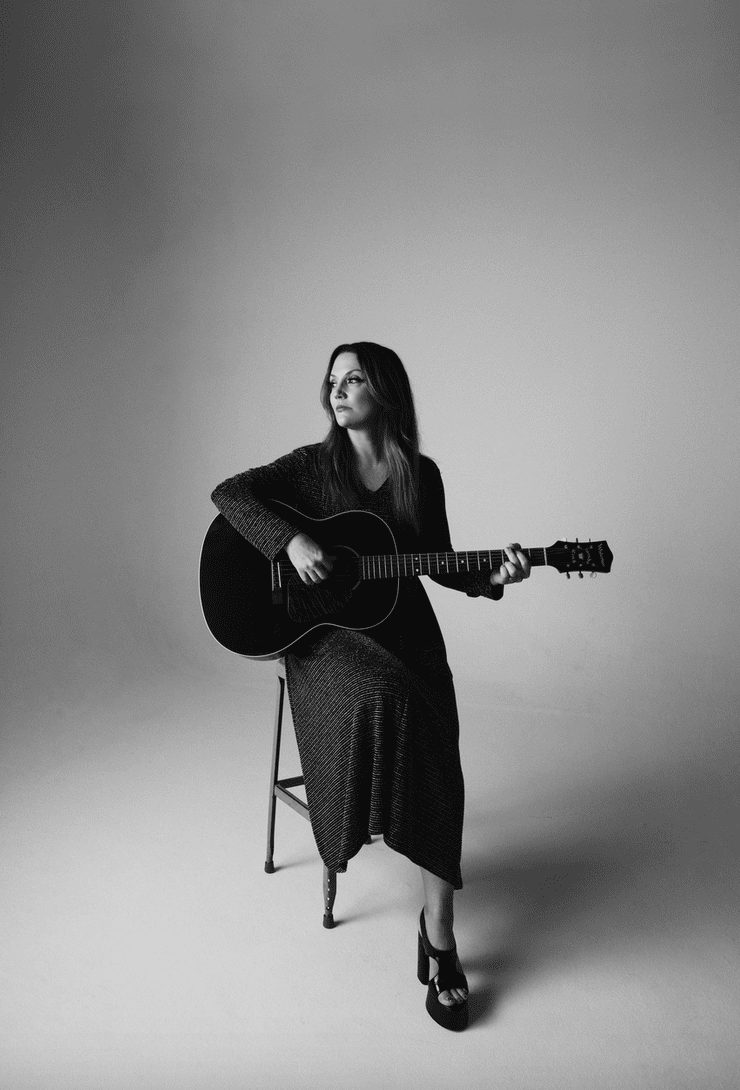 Cherry pick songs 
A lot of things have happened in Hemby's life and career since her first album Puxico came out in 2017. "A record is a vision of someone's artistry, it's a collaboration of songs and things that spells out who the artist is, or what they're going through at the time. Puxico was my love letter to my grandparents, to my family and it was a very personal record" Hemby says as she reflects fondly upon her first solo album. Hemby wanted to take the next record in a different direction though. "I have always been hopelessly stuck in the 90s so I knew that I wanted to make an album from my youth. I didn't necessarily write for this record, I just got to cherry pick some songs I had written in the past. My husband's a great producer, he's produced all my stuff and we like the same kind of music so he knew which way to take it as far as that goes. I just handed him work tapes, I didn't have anything finished. I'm always trying to figure out what everybody else wants to say and I would say when I was younger, maybe I didn't know what I wanted to say but I'm 44 years old and I know what I like, I know what I'm good at, I know what I'm not good at. So I just kind of went for it." 
A number of well-known names have writing credits on the record, "I wrote the title track with Brothers Osborne. I wrote with them quite a bit, I love them so much and they were going to record it for their record, and they didn't like how it turned out. I was like, well, do you care if I have it? I also wrote with Maren, we had a song that we wrote a long time ago. Miranda – I've written so many songs with her through the years, and it was just like one of those things, Miranda and I have so many things that we have in common. So there's a couple that I wrote with her on the record." 
A particular highlight on the record for me is 'New Madrid', Hemby explained the story behind that track, which shares a link to her first record. "I'm so glad you love that song, I wrote that with Rose Cousins. Rose is a Canadian artist and she's incredible. She's won all kinds of awards, she's so loved and respected in the music community and her records are amazing. The New Madrid fault-line was the cause of the worst earthquake the United States has ever had. It happened in the 1800s. It runs along Southeast Missouri where Puxico is. We would always drive through it and we drove past the town. I just thought it was an interesting idea to take that and just talk about how love has grown so dormant. Like, don't you remember when we used to shake the walls? I just thought was a cool song idea so that's where we wrote it from." 
Hemby continues to write for the biggest stars of the genre, being one of the most formidable and reputable writers in the world. With whisperings of new music from The Highwomen on the horizon as well, it's hard to believe she'd have time to write and release her own records but here she is with one of the most interesting and unique records of the year. 
YOU CAN READ THE FULL ARTICLE IN THE LATEST ISSUE OF MAVERICK MAGAZINE AVAILABLE NOW IN OUR SHOP!
To stay up to date on the latest country music news, please register to receive our newsletter here.
Media contact
Zoe Hodges,
Editor, Maverick Magazine
Tel: +44 (0) 1622 823920
Email: editor@maverick-country.com