Hit songwriter Sonia Leigh has become somewhat of an adopted brit over the last seven years spending months at a time touring the UK and playing festivals. I can't recall if it was Country 2 Country where I first saw her play or Tin Pan South in Nashville but what I do remember, is that on both occasions I was captivated by the versatility of her songwriting and the energy and emotion she injected into her live performance. From what I recall, it was around the time the Zac Brown Band cut 'Sweet Annie' and 'Goodbye In Her Eyes' – both co-written by Sonia. She was over in the UK on tour when Nashville, her home, was hit by a devastating tornado in March 2020. Though worried for her friends, she continued to do the thing she loved best, but just days later the coronavirus pandemic took hold and she was forced to go back to the US. As she makes her way back to the stage and back to England, Leigh opens up about her forced time away from the spotlight and reflects upon her achievements throughout her career.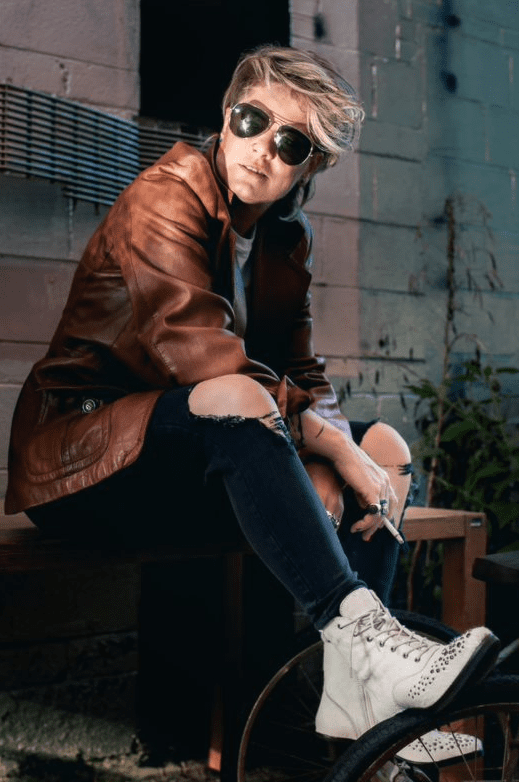 Adopted Brit 
"I've spent so much of my life touring round England trying to get places by any means possible and I finally get to go on a tour bus and COVID comes and shuts it down!" She begins with a laugh as she thinks back to the tour she was on with Joanne Shaw Taylor, the one she is about to resume over 18 months later. "I was mostly quarantining in the mountains with my girlfriend and her little girl. It was really nice but there's that sagittarius in me that loves to travel and loves to be on stage. I love people – I love to see people, meet people, connect with people, and performing is a big part of my life and who I am. So I think I fell into like a little bit of a depression." Sonia says. 
It wasn't all bad for Sonia who now found herself having to entertain a small child all day, every day! Whilst the world descended into a chaos, there was still a child-like sense of wonder within the house that kept Sonia and her girlfriend grounded. "I think she kept us both sane. She was aware of what was going on but I don't think she knew the intensity. You're in a house all day with a toddler and so you've come up with these amazing ways to keep her entertained, you're like, 'Oh, I like to colour. I'm just gonna sit here and face paint and colour all day and make popsicle stick animals and heal some of my inner child just by hanging out with her.' She's just so funny. She did add a little hope and laughter and joy because she has that little bit of naivety that the weight of the world wasn't really fully on her shoulders." 
A new sound 
The forced pause gave Sonia time to work on writing for her various projects too. "I was quarantining in Asheville, I flew straight back there from England so I didn't go back to my home in Nashville for a whole year after the Tornado hit. I just had my guitar with me and I wanted to work on my engineering. So I went to Guitar Centre, it was like their last day open, and it felt like every musician was just going in and just grabbing what they could because everybody's like, 'I'm not going to be able to create!' I just kind of bought a little bitty studio and set it up." For the past two and a half years, Sonia has been writing for BMG for the film and sync department but still explores folk and country and has a side project, the Indica Girls that's mainly rap and hip-hop; did I mention she was a versatile writer? "The problem is that I have so much music, I could release like three or four different records right now, without writing another song. If I can be 100% honest, I haven't released a lot of music and I think that there's a fear in me, that's just me being transparent and vulnerable, because it is all different there's a fear in me that's like, 'Oh, God, what are they gonna think? Is it good enough?'" 
"I want to put a record out called 'As Is' and putting all the songs I've been writing on, that are not perfect and going off key, just to show the vulnerability – I think fans would like that." Sonia continues as she thinks of the back catalogue of songs she's amassed over the years. "There's a song that I love that, me and the band used to do back in the day it's called Devil May Care. We've been talking about recording that song very seriously. I'm talking to some producers right now and it's one of my favourite songs. I started writing when I was 10 years old, I have a song box – I always called it my song box when I was growing up – and I kept all of my notebooks in there, of all my songs, and I would sit in my room and I would sing all those songs over and over and over, just so I'd never forget them. I couldn't go back through there and play most of those songs today. It's hard to keep track of what you've written and where it's at. I'm not sloppy, I like to keep things tidy but it's still hard." Aside from the support she gets on her film and television projects at BMG, Sonia is an independent musician. She has to juggle the creative side of the industry with the business side. "I'm kind of my own team, I've got my friend Jen Ogden, who helps me with my socials and she's my personal assistant. It's just us, so it gets a little rough to navigate on your own." 
Writing with the Queen of rockabilly 
Despite the struggles of being an independent musician, Sonia reflects fondly on her career that she's worked hard at since she was around 17 years old. "I wouldn't change one thing, every single thing that I've done, it's just been with joy." She grins. "I'm kind of at a place in my life where I want to do what makes me happy. And if it doesn't make me happy, I'm not going to do it." Something that made her very happy recently was getting to write with rockabilly legend Wanda Jackson for her last album 'Encore'. "I never thought in a million years I'd be a part of something like this and it's just an incredible honour to sit with her and write with her. I wrote with her, her granddaughter Jordan and Vanessa Olivarez and we wrote the song and I'm so incredibly thankful I can't believe that happened. All the other talent that's a part of this record is just… this is monumental, its legendary and so I can't even say how blessed I am to have gotten to be a part of it." Sonia gushes.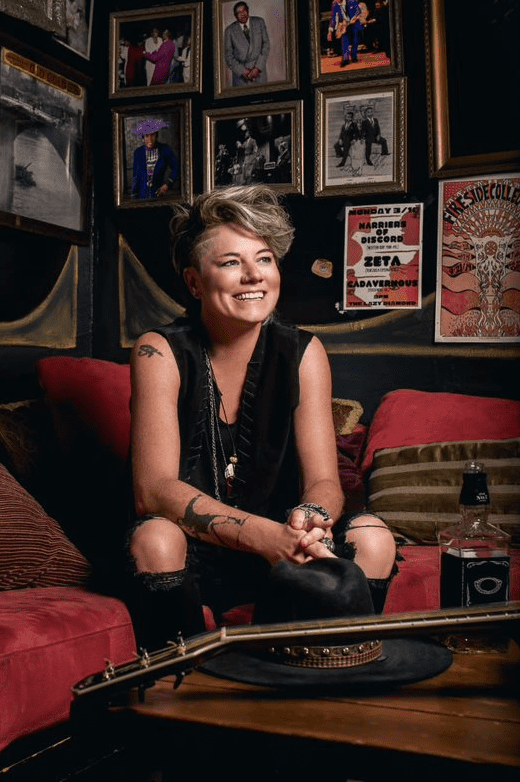 There are so many pivotal moments in her career that it is hard to pinpoint a stand out memory. From performing alongside Willie Nelson to playing at the famous Red Rocks. For Sonia, it goes back to that human connection, and there lies the key to her most memorable moments. "I remember meeting Joan Jett, right before I was going out to open for her, she grabbed my hand and pulled me in, looked me dead in the eye and said, "Go kick some ass."" The validation from some of her earliest inspirations in music mean the world to Sonia. "My very first concert was Loretta Lynn and that was when I realised I wanted to do what I do. I ended up getting to tour with her and my dad got to come out and see me perform on stage, on her stage and that was another monumental moment for me." 
Sonia regularly takes part on the Melissa Etheridge cruise, something which Sonia looks forward to every year. "I grew up loving Melissa Etheridge, studying her work learning to play guitar to her albums. I rewound the tapes and wrote down the lyrics. I taught myself the chords, I couldn't just look them up on Google that wasn't available. I think that being admired as an artist and writer, by her is probably one of the biggest accomplishments to me. To be friends with her and her wife and her family is and to be on her cruises, it's such an honour. She's just such an amazing writer and talented person and good soul." 
Proud moments 
There have been some memorable moments on this side of the pond for Sonia as well, from recording at Abbey Road Studios in London to working with Roger Taylor. The pinnacle of her time here was Pride festival, "Do you remember Pride festival in Soho that one big year? The streets were flooded. I'd worked so hard to get to England and played whatever gig I could, then here I am standing on a stage with 1000s of people, you couldn't see the end of the people from street to street in Soho. And I was like, they're all looking at me!" 
As some kind of normality is realised once again, Sonia prepares to come back to England for a few months of heavy touring, knowing that she will be welcomed back with open arms by her loyal fanbase and fellow musicians. "I'm in awe of the blessings in my life and if I died, right this second, I couldn't have asked for more." She concludes with a reflective smile, content with her private life and the lingering thought of just how much she's achieved within her career. 
YOU CAN READ THE FULL ARTICLE IN THE LATEST ISSUE OF MAVERICK MAGAZINE AVAILABLE HERE!
To stay up to date on the latest country music news, please register to receive our newsletter here.
Media contact
Zoe Hodges,
Editor, Maverick Magazine
Tel: +44 (0) 1622 823920
Email: editor@maverick-country.com