Wanda Jackson's final farewell reflects upon her life and career whilst passing the baton to the next generation.
The queen of rockabilly, Wanda Jackson seemingly retired from the limelight in 2019 when she announced she would no longer be touring. Little did the world know she was planning an encore in the form of an album, which would see her collaborate with some of her favourite people and fellow songwriters who had been inspired by Jackson's illustrious career.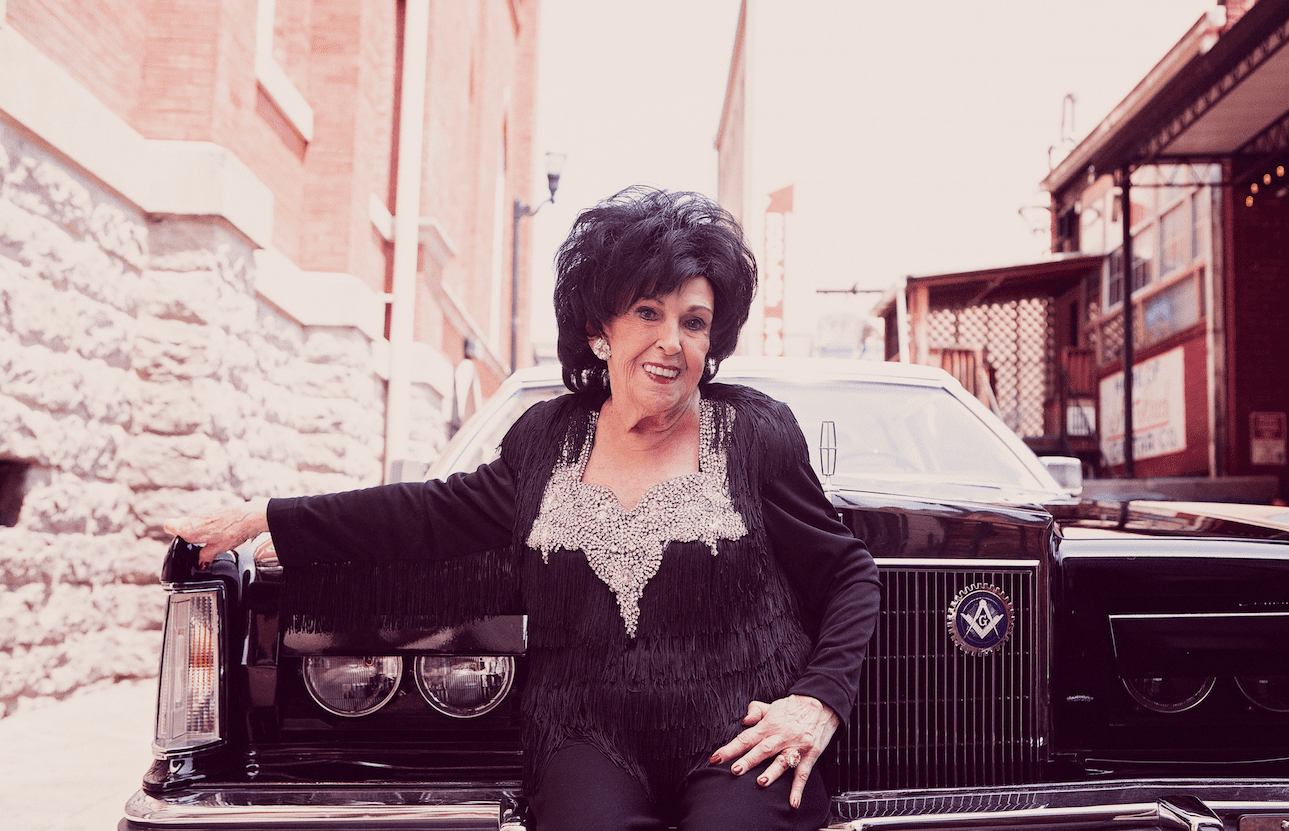 Keeping it in the family
"This is my victory lap" Jackson laughs – it is one of her most personal albums to date and it was something she got to share with one of the closest people in her life, her granddaughter Jordan Breanne Simpson. "She has proven to be a lifeline. After my husband passed away in 2017, we had always travelled together, I'd always had someone with me, all of a sudden, I had no one. I had dates coming up so she just took on that role, she took time out of her schedule to travel with me, and take care of me on the road. I don't know, she loves her grandma!" She begins with a chuckle, "I didn't ever have representation in Nashville, or hadn't for a long time. It was just nice to have someone there that had their hand on the pulse, that knew what was happening and who was doing what." Jackson reflects upon how the album came about. "She acts as a manager for me right now, she manages my social media and she's a personal assistant to Maren Morris. She knew the writers who were really hot at the time we started this project. They were all anxious to write with me and I hadn't been writing, I've just stopped through the years for some reason. So she wanted to see me get back into songwriting and she thought this was a very good way to spur me on – she was right."
Simpson didn't just arrange Jackson's writing schedule though, she joined in. "She's musical, she writes and sings a little bit. She doesn't have aspirations to be a star but she does do some music. So she's a very good person to have around and bounce things off." She was the perfect person to help Jackson tell her final chapter of the story. What is abundantly clear from both talking to Jackson and listening to the eight song collection, is that family is at the heart of everything she does. 'Encore' features songs dedicated to several members of her family who encouraged and nurtured her talent through the years, including her father. "I was telling the girls (Sonia Leigh, Vanessa Olivarez and Jordan Simpson) about growing up and being in show business and I told them what my dad had said to me early on, he said "You do what you want to do on stage, have the freedom to sing what you want to sing and sing the songs the way you want to but keep in mind that first of all you're always a lady."" Jackson reflects as she begins to share the story behind Treat Me Like A Lady. "He taught me some things when he travelled with me, he had some rules that I had to go by. I was brought up in that atmosphere in the 50s where the young girls were ladies. Once we got started on this song, we decided we'd make it like the old songs of mine that change tempo from a waltz tempo into a rockabilly tune. That was fun to do."
Going back to her roots
As 'Encore' and Jackson's biography 'Every Night Is Saturday Night' have given Jackson time to pause and reflect on her life and career within recent years, she recalls her earliest memories and the influence of her parents. "I knew that I wanted to be a singer since I was, they tell me six years old, I said I was going to be a girl singer. My folks loved music" Jackson says, a smile audible in her voice, "My dad was a musician. He had a little band for a while. That was in the days of the depression in America, in the 30s so he didn't have much of a chance. He played the guitar, he played the fiddle and he could sing very well. So he began teaching me when I was six years old, he put a little guitar in my hand and began teaching me some chords. I loved it from the very start. Some of my first memories are of my mum and dad in the evenings, before we had television, we would do things together. After supper dad and I would get the instruments and play and sing whilst my mother would do some work but she enjoyed listening to it. We lived in California by this time and the war was over. They'd go to dances and they took me with them because I loved the music. So that was how I came to have such a love for music."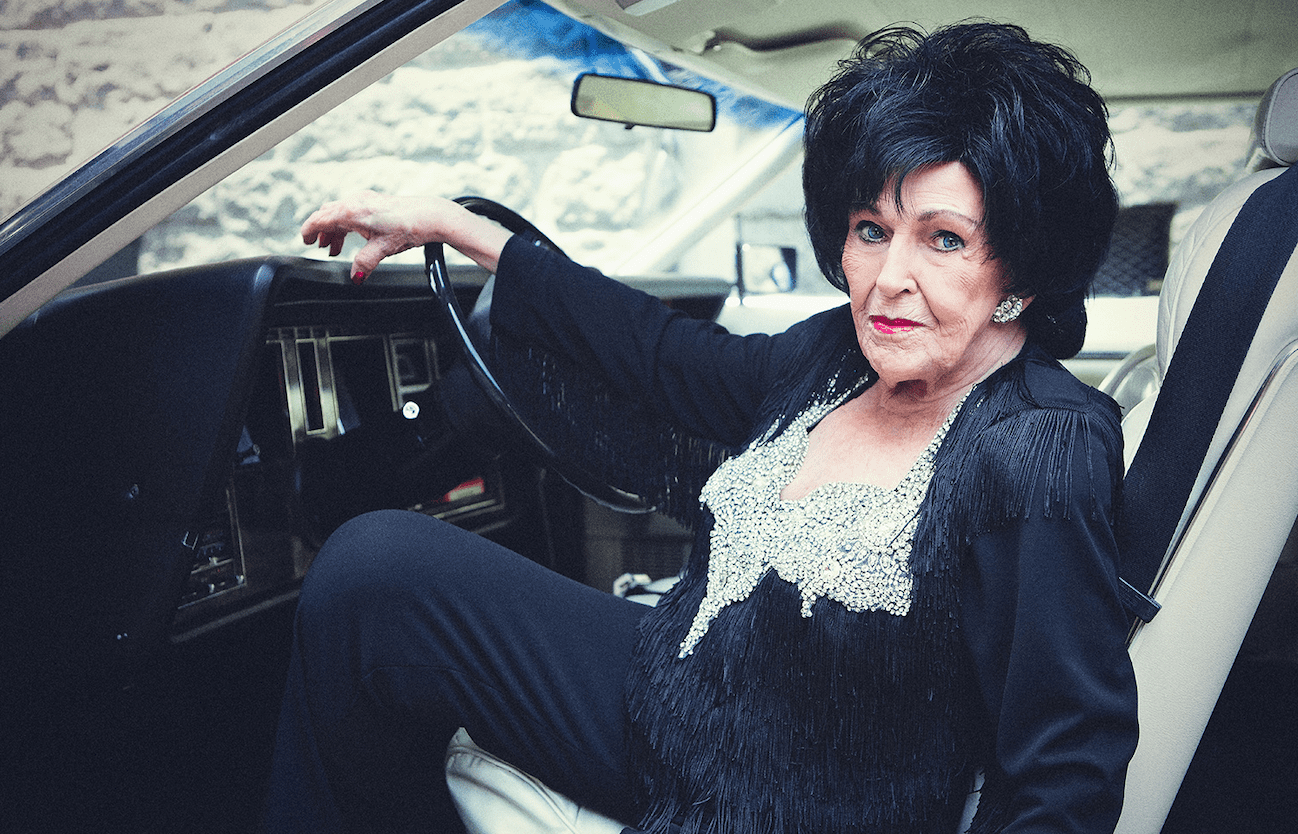 The first lady of rock & roll, took inspiration from all kinds of places when it came to writing songs but insists it always comes from something within us. "Personal experience seems to be discovered as a catalyst for writing a song, you may not stay true to your story, you could wind up writing something funny about some situation but they come from somewhere deep within us." She says as she evaluates the creative process. Known for her zestful performances which captivated her audience members, not enough light is shone on just what a prolific songwriter she really was. She reflects upon a song she wrote in the early sixties that wound up being a hit for Buck Owens. "Sometimes they come from something we've read, I was reading a magazine one time and someone was quoted, they said, "We've got to stop kicking our hearts around" I thought, that is a song title! I immediately got my guitar out and wrote Kickin' Our Hearts Around. About a year later Buck Owens recorded it and had a pretty good little hit with it." Once again a fond smile is detected as she reminisces. "To bring it up to date, my latest album came about through the same way, through stories that I was talking to the other writers about. Being young, they didn't all know my career really well. So they had questions and as I would talk about my family life, and my husband and children, these things just came out of me. We wrote songs about them. So the album is very personal in that respect."
That's what love is
Much of the record has a feistiness to it, the kind of kick that we have come to know and love over the years in Jackson's music. Her voice, with all the strength and power she had in her youth, is supported by Joan Jett or Angaleena Presley and Elle King – her younger counterparts that have spent their lives learning and looking up to her – further enhancing the notion that the sound Jackson pioneered lives on in the hearts of the next generation. Yet, the conclusion is a much more raw and vulnerable encounter that has become one of Jackson's most precious songs. "That's What Love Is is a very intimate, personable song, I mean not in the way of sex or anything but just something very sweet and dear between my husband and I." She begins, "I was telling the writers that no matter where we were in the world, he'd wake me up every morning, the same way. He'd come into the bedroom, open the drapes and the blinds, and then turn the television on. I would be cursing him saying, close the drapes, turn that TV off but he came over and he had a cup of coffee in his hand, and would get me in a good mood. He'd talk to me and act silly or something. I was such a sleepy head but he knew what it took to get me up and going, so that song, that's my favourite on the record."
As the rockabilly queen returns to the spotlight for her 'Encore' she takes stock of the achievements and accolades during her career. The most dear to her are the ones she got to to share with her loved ones. "I've had so many wonderful accolades and things done for me. I think the really big one was the induction into the Rock and Roll Hall of Fame. That was something I never expected to happen. It was purely my husband and my fans that got on board with that campaign and they made it happen. I think they put a new category in, just to induct me once they got word of who I was, and what I had done for rock and roll being the first girl to ever record it. So all my family was there. We all went up to Cleveland, the grandchildren and the whole family, so that was a wonderful weekend for us."
A legendary finale for a legendary artist, the first lady of rock and roll's last album is perhaps one of the greatest albums she's ever made!
YOU CAN READ THE FULL ARTICLE IN THE LATEST ISSUE OF MAVERICK MAGAZINE AVAILABLE HERE!
To stay up to date on the latest country music news, please register to receive our newsletter here.
Media contact
Zoe Hodges,
Editor, Maverick Magazine
Tel: +44 (0) 1622 823920
Email: editor@maverick-country.com