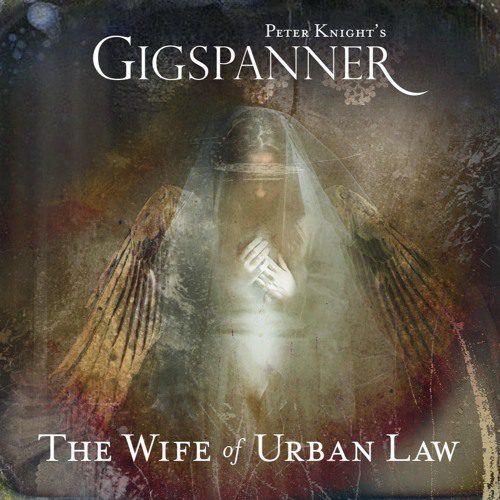 Outstanding boundary-pushing folk music by Peter Knight's Gigspanner
27 November 2017 CD Reviews
---
Peter Knight's Gigspanner
THE WIFE OF URBAN LAW
Independent
*****
Outstanding boundary-pushing folk music
Peter Knight was for many years the fiddle player in the legendary Steeleye Span, the band that, together with Fairport Convention, effectively invented and defined folk rock. Nigh on half a century later he's doing it again with his trio Gigspanner, pushing at the boundaries and expanding the possibilities and in the process making some of the most beautiful music the genre has to offer. Combined with mighty guitar work from Roger Flack and superbly judged percussion from new man Sacha Trochet Knight's fiddle soars and flies and makes even pieces as familiar as Spencer The Rover fresh and exciting.
The album title, taken from a gravestone, is referenced on two tracks, the jaunty Urban's Reel and the complete hold your breath contrast that is Lament For The Wife of Urban Law. Both though contain the unexpected: folkies who think they know what a reel is may be surprised (but invigorated) by the former while the latter keeps the listener on the edge of their seat, eager to hear where the music will go next. As the band has developed over the last decade Knight's vocals have become more prominent and they've never been heard to better effect than on a fabulous slowed down version of Bold Riley, where he leads some spine-tingling harmonies. The album also includes two live recordings, The Blackbird and Penny the Hero, the latter a reworking of Knight's Seagull.
Gigspanner are a band who get better with every outing, studio or live, and this album cements their standing as one of the most interesting, vital and exciting outfits on the scene. Outstanding.
Jeremy Searle
---