One of the most promising country music stars in the UK today, the Norwegian beauty, Austen has been making waves recently performing at country music festivals, both here and in Nashville. Following the trend of fresh, young country artists (such as Taylor Swift, Ward Thomas, The Shires etc.) her up-tempo songs, link both the traditional and mainstream.
Her singles and live performances have been gathering critical acclaim and recognition from the country music media and pop platforms. Austen has had knock out performances at this years C2C Music Festival in London and on the Jack FM stage at Cornbury Music Festival, collaborating with the likes of Ben Earle (The Shires) Jessica Sharman (Ward Thomas) and Ash Howes (Ellie Goulding/ The Corrs). Her debut album 'A Moment Of Your Time' is to be released this October on NUA Entertainment, with further shows at Millport Country Music Festival and One Night In Nashville.
Following rave reviews among the online community, interviews on specialist country TV and radio platforms combined with a session for Bob Harris, you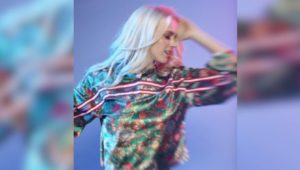 may be excused for thinking this young star is a familiar face. Especially considering her multiple screen appearances as an actress, the most notable being one of the synths on the Channel 4 hit 'Humans'.
However, Austen hasn't always been a natural performer, growing up in Norway she suffered from terrible stage fright. It wasn't until a 3 year stint in Belgium in her late teens, that her music teacher re-discovered her beautiful singing voice and taught her how to overcome her nerves. She began writing music at 16 and now living in the UK full time she performs with the confidence and charisma of a fully-fledged star.
Having gone to musical theatre in Oslo followed by a stint in acting college in Guildford, Austen was discovered at one of her gigs by Paul Hardcastle, the Grammy-Award winner and writer of the global smash hit '19''.