Recently, Ireland singer/songwriter Megan O'Neill supported the iconic Sir Tom Jones on some of his UK dates and spoke to Maverick about her experiences and what she has planned for the rest of 2019
How did the opportunity to support Tom Jones come about?
My management just called me up a few weeks ago and asked me if I was busy on July 13, so I said I was available and they asked if I fancied supporting Tom Jones! That one show expanded into three shows, so thank you to my management as it's been amazing.
How did you find the gigs?
Unbelievable. I was definitely quite scared for the first one because I've never played in front of 15,000 people before, but the crowds were just amazing. The crew were lovely and everyone made you feel right at home, so it was thoroughly enjoyable.
I actually thought I'd be a lot more scared than I was. It can actually be more intimidating playing to a small room of people where you can see everybody's faces instead of a large football field full of people. There's more engagement when it's close up and when you're in a more intimate setting to the point you can hear a pin drop – sometimes that's actually scarier.
I thought I'd be really terrified, but actually, it was fine after I got through the first few songs.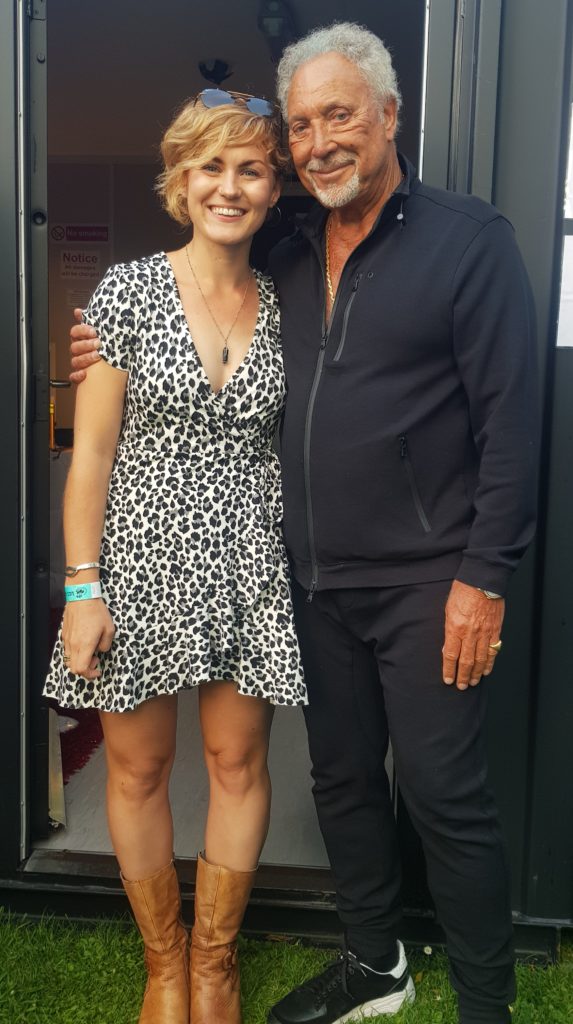 Did you get a chance to speak to him about much?
He did ask me about my career, what I was getting up to and how I found the shows with him so far, but we didn't get a long enough chat to delve into the life side of things!
Have you got much else planned for the rest of 2019?
I'm pretty much touring consistently from September to December. There are some shows already announced, but there's a lot more to be announced in the next few weeks and we'll also be dropping two singles from the new album – one in September and the other I believe in November.