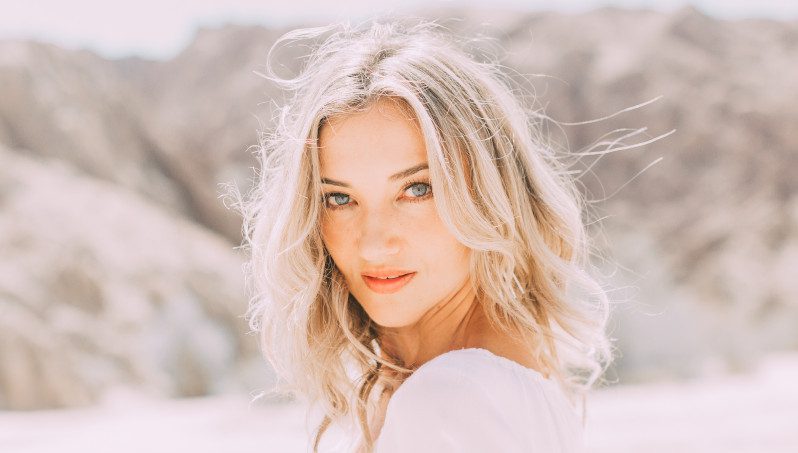 60 seconds with Sarah Darling
18 March 2019 Interviews news
---
In the middle of her current UK tour, Sarah Darling took some time out of her schedule to speak to Maverick about her upcoming album and being on the road
'Wonderland' was pushed back a bit, but how's it all coming along now?
I'm so excited to say that we have an official launch date of June 7.  The pre-order is up now and Fire was released as a single. It's the best feeling in the world having this news – 'Wonderland' is coming.
The last time we spoke, you seemed very excited to just get it out in the open – what was the reason for it being delayed?
The issues with PledgeMusic created a several challenges for the release, so we partnered with Absolute for a more traditional approach to releasing the album. The best news is that I hope to have 'Wonderland' more widely heard, as well as having physical distribution in the UK, so we turned lemons into lemonade.
Another thing you were hugely excited for was your UK tour! How's that been going and what can fans expect from the remaining dates of your second headline tour this side of the Atlantic?
It's a much more high-energy, transportive show.  I have a good variety of new and old songs that really has a nice flow together.  It's the most fun set I've ever played to date!
When I set out to create 'Wonderland', I wanted to make a contemporary British country album – something a little different than what is being produced in the US. After years of writing songs in Nashville, I spent much of 2018 in the UK working with British songwriters and producers to create an album that is true to me, yet distinctly British. I am so excited to share these new songs with my wonderful British fans who inspired me to embark on this journey.
You played a few sets at C2C, how did they go for you?
It was truly the best C2C I've ever had. It kicked off at C2C Berlin for me and then I did five performances at C2C London the next week. It was a great feeling to have every show at full capacity and to be able to share so much new music.
You've said that the UK feels like a second home to you, what do you think makes it so welcoming for you?
The people are so lovely and kind – I've felt open arms here from the moment I started coming over. The attentiveness of the crowds is absolutely beautiful and I feel like there's a hanging on to every word. Also, I feel a bit British now! There's part of me that could see myself living here.
You can pre-order 'Wonderland' here
---