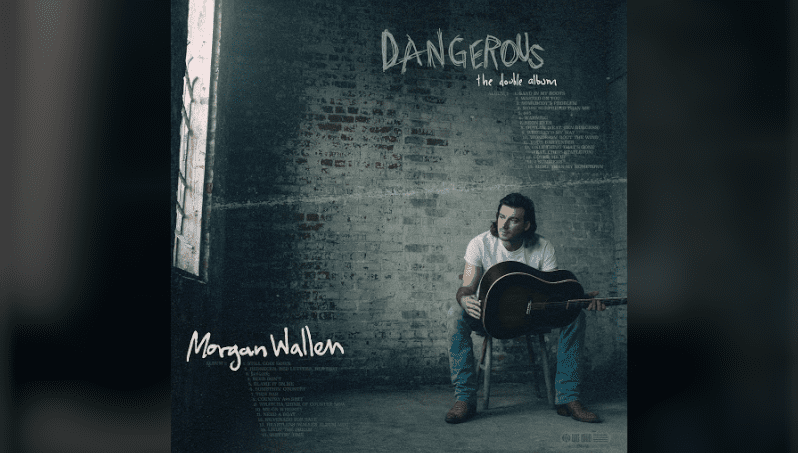 Album review: 'Dangerous: The Double Album' – Morgan Wallen
13 January 2021 CD Reviews Featured news
---
One of our 'Artists to Watch' for 2020, Morgan Wallen has now released a double album titled 'Dangerous', which is 30 songs in length
MORGAN WALLEN
DANGEROUS: THE DOUBLE ALBUM
Republic Records
9/10
A very bold step, but one that very much works for Wallen
Double albums are always very contentious subjects. For every 'Physical Graffiti' by Led Zeppelin, there are countless others that didn't work. Albums that should've stayed as one side and suffered as a result. It is very possible to have too much of a good thing and it's very easy for what would be decent album cuts to be completely buried by other songs of a similar standard.
Therefore, getting the balance right is crucial. The only thing is, there's no real exact science or art to that. However, it would appear that Morgan Wallen has largely found a way with his most daring step to date – a 30 song behemoth in 'Dangerous: The Double Album' – to the point where the quality just shines through.
Some will say it's easy for quality to shine through when you have supremely gifted special guests – and indeed, Outlaw ft. Ben Burgess and Only Thing That's Gone ft Chris Stapleton do shine – but they are the only two features on the record.
What we do get though is an expertly crafted album, that flows perfectly – it is a listening expedition to get through 30 songs in one sitting, but you're rewarded for doing so.
Wallen spoke before the album was released that there are no songs on here that he would like to skip and its very easy to see what he means by that – Somebody's Problem, Warning, Your Bartender, Blame It On Me…it's just good song after good song after good song, with enough variety to keep it spread enough to individually identify the standout songs.
There is absolutely no doubting Wallen's talent and the Whiskey Glasses star was always bound for huge things, but getting to grips with something like this may be his finest achievement for a fair while, purely because of the complexity of it.
Nashville's current king is Luke Combs – with a record like this from Wallen though, he'll be looking over his shoulder. 
Rob Ramsey
www.morganwallen.com
---