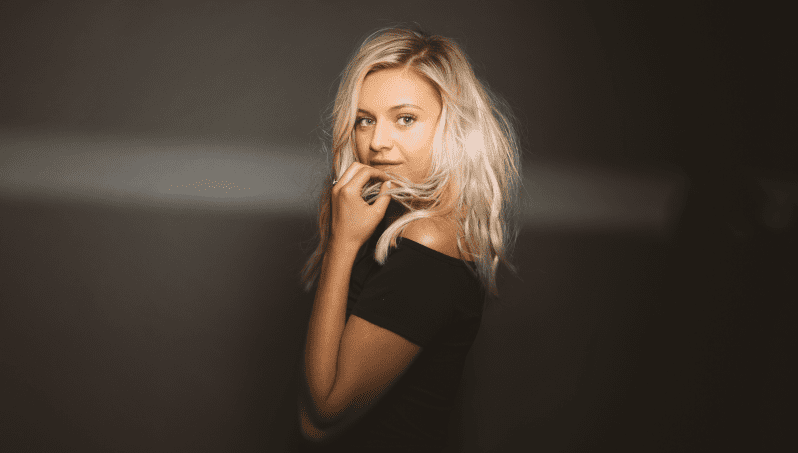 Album Review: 'kelsea' by Kelsea Ballerini
16 March 2020 CD Reviews Featured news
---
US artist Kelsea Ballerini will release her third studio album 'kelsea' on March 20 and it is her open – and arguably best – record to date
Kelsea Ballerini
kelsea
Black River Entertainment
*****
Maturity, honesty and musical evolution in abundance – this is a winner 
It's crazy to think how much Kelsea Ballerini has achieved in such a short space of time. At the age of 26, she's a member of the Grand Ole Opry, had two of her albums become Gold certified, in a position where she can go on a headline tour in some of America's biggest venues and is widely seen as someone who could dominate within the genre for decades to come.
She's also now on her third record with 'kelsea' and this could well be the record that cements further Ballerini's credentials within the genre, as what she has conjured up is nothing short of exemplary.
What is a key running theme is vulnerability and honesty – namely love me like a girl, lead single homecoming queen? and album opener overshare – with Ballerini using this album to make a point that's ok to not be ok and that it's also more than fine to speak out about these feelings rather than bottle them up.
This ties into something Ballerini said in the build-up to the album being released, which was that she wanted to make a point that she was still very much a country music artist and not a popstar – tracks like hole in the bottle and (especially) half of my hometown in particular will shut down naysayers, with both tracks not only set to please purists and casual fans in equal measure, but they also carry so much more meaning than perhaps a generic pop song does.
There are more country pop focussed songs, of course – notably club and needy – but that's hardly a bad thing and both are really good tracks. The songwriting on this record is on another level, while Ballerini's vocals sound better here than ever before – which is no mean feat, given the outrageous levels of musical ability and talent she has at her disposal.
Speaking for us back for our November/December issue, Ballerini told us that she wasn't confident of her chances at the CMA Awards as it was "not my year yet" – with this album though, she might be feeling a bit more confident when the inevitable nominations come her way.
Melanie Glass
www.kelseaballerini.com
---