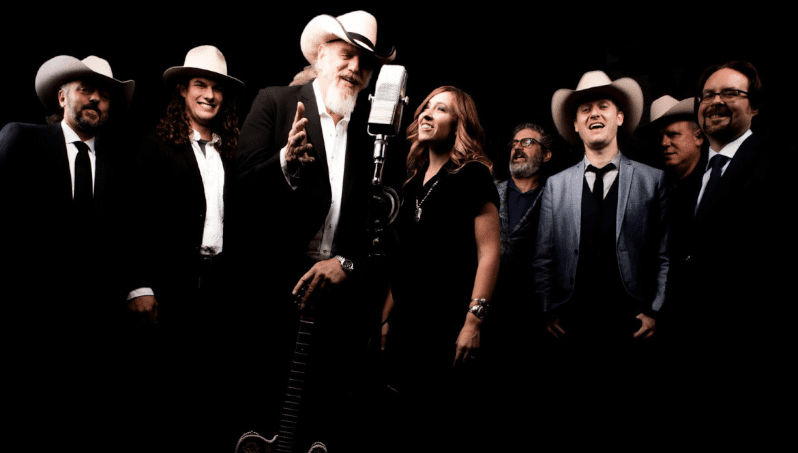 Asleep at the Wheel announce 50th anniversary tour dates, including headline slot at Red Rooster Festival
17 February 2020 Featured news Tour News
---
Asleep at the Wheel will be celebrating their 50th anniversary in some style, with a UK tour booked in and a headline slot at Red Rooster Festival announced. Tickets for their tour are available here.
Over the last five decades, the group have established themselves in country music folklore by winning 10 Grammy Awards, an ACM Award, an Austin City Limits Hall of Fame induction and an Americana Music Association Lifetime Achievement Award, while also working with a host of country music royalty, such as Willie Nelson, Dolly Parton, George Strait, Merle Haggard and Garth Brooks.
While the lineup of the group has changed frequently down the years, the one constant has been Ray Benson and speaking about reaching the milestone, the much revered musician said that he's not got any plans to call it a day anytime soon.
"I've been told that I'm relentless, so I guess I am….  I'm just doing what I believe I'm meant to do — I'm singing and playing and writing better than I ever have," Benson said. "My role and concept of leading a band has never changed. It's gathering the best musicians I can find or convince to play to the best of their ability and I just try and make the best decisions possible and kick some ass every night onstage.
"I've made it this far and don't feel like I or the band will be slowing down anytime soon."
Asleep at the Wheel will be playing:
May 27 – Sage, Gateshead, England
May 28 – Brudenell, Leeds, England
May 29 – Red Rooster Festival, Euston, England
May 30 – Cheese & Grain Festival, Frome, England
May 31 – Beehive Arts Centre, Honiton, England
June 3 – Fiddlers, Bristol, England
June 4  – Islington Assembly Hall, London, England
---