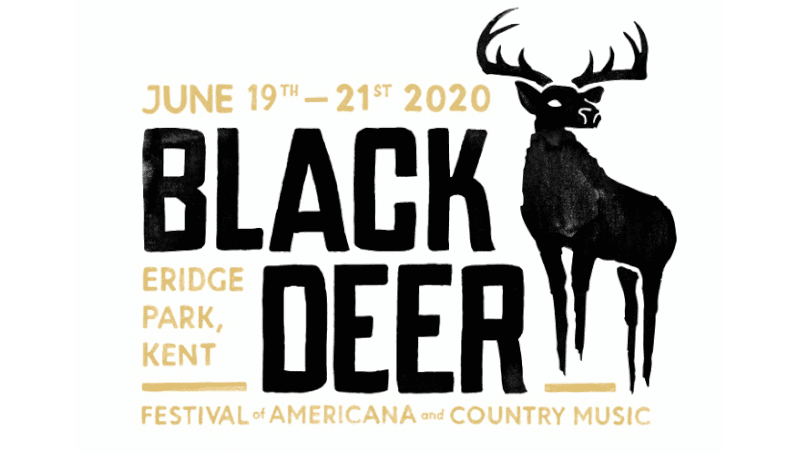 Saving Grace, Jade Bird and Lukas Nelson & Promise of the Real added to Black Deer Festival lineup
---
The second wave of artists to be announced for Black Deer Festival have been revealed, with the likes of Saving Grace, Jade Bird and Imelda May added to the bill. Tickets are available here.
Black Deer Festival, now in its third year, have really gone for it this year, having booked Saving Grace – made up vocally of Led Zeppelin frontman Robert Plant and Suzi Dian – as well as Shooter Jennings, Wildwood Kin, Lukas Nelson & Promise of the Real and Sam Duckworth from Get Cape. Wear Cape. Fly.
In addition to those acts, Shovels & Rope, Birds of Chicago, Wade Bowen, William Prince and The Goat Roper Rodeo Band have also been added.
Speaking about the lineup, legendary singer Plant said that he recognises a lot of people on the bill having worked with them in years gone by and that he is very much looking forward to the weekend at Eridge Park.
"This looks like a great bill," Plant said. "I've worked alongside most of these people in recent times over here or over there…there's power and beauty. I'm looking forward to it."
The Black Deer Festival lineup so far is:
(First Wave)
Wilco, The Waterboys, The Dead South, The Milk Carton Kids, Courtney Marie Andrews, The Felice Brothers, The Secret Sisters, Jack Broadbent Irish Mythen, Madison Violet, The East Pointers, Midnight Skyracer, Amy Montgomery, Native Harrow
(Second Wave)
Saving Grace ft. Robert Plant and Suzi Dian, Imelda May, Jade Bird, Lukas Nelson & Promise of the Real, Sam Duckworth, Shovels & Rope. Shooter Jennings, Birds of Chicago, Wildwood Kin, Wade Bowen, William Prince, Josh Okeefe, The Goat Roper Rodeo Band
---