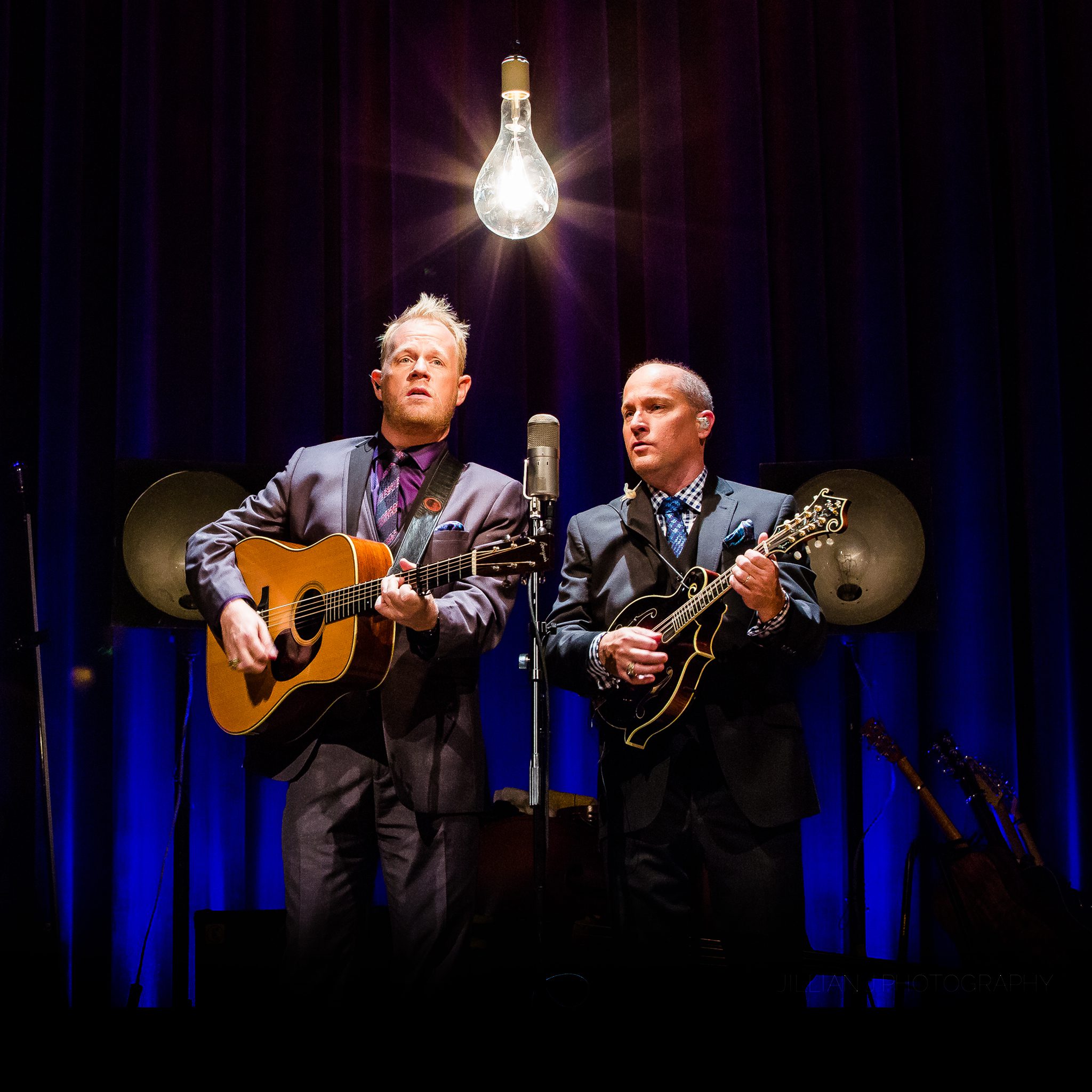 Bluegrass superstars Daily & Vincent celebrate 10th Anniversary with Grand Ole Opry performance
20 December 2016 Features Industry News news
---
Duo Announces Upcoming Exhibit in International Bluegrass Music Hall of Fame
The celebration will commence on December 30, when the "Entertainer of the Year" winners hit the stage at the Grand Ole Opry in Nashville, held at the historic Ryman Auditorium. They will perform a special star-studded 30-minute Opry segment. The night will also mark the pair's 100th Opry performance.
"We started our career on the stage of the Grand Ole Opry at the Ryman Auditorium nine years ago," says Jamie Dailey. "I describe how touched and humbled I am to know we will be returning to kick off our 10th year on that same stage. The Grand Ole Opry is like coming home for us."
Dailey & Vincent will continue the celebration with another career first, as they open their own personalized exhibit at the world-renowned International Bluegrass Hall of Fame and Museum in Owensboro, Ky. Other legends featured at the prestigious museum include bluegrass legends Earl Scruggs, Lester Flatt, Ralph Stanley and more. Fans can stop by and experience "A Decade of Dailey & Vincent – An American Music Journey," showcasing artifacts, memorabilia, and other priceless mementos from their band's iconic career. The exhibit is set to launch January 13, 2017 at the original museum location, and will also be celebrated with an intimate concert performance broadcast LIVE on SiriusXM's Bluegrass Junction, followed by a meet & greet and reception (fans can purchase tickets HERE).
"A dream of ours was to start our career at the Grand Ole Opry in 2007. Ten years later, celebrating this milestone brings overwhelming feelings of joy and excitement" says Darrin Vincent. "Also, having another first for us with our exhibit at the Bluegrass Music Hall of Fame is wonderful. I never thought I'd live to see that. In thinking about these milestones, I feel too thankful for my family and a lifetime of love and support they have given to me. My father passed away 2 years ago, but it brings tears to my eyes knowing that he would be so proud."
---