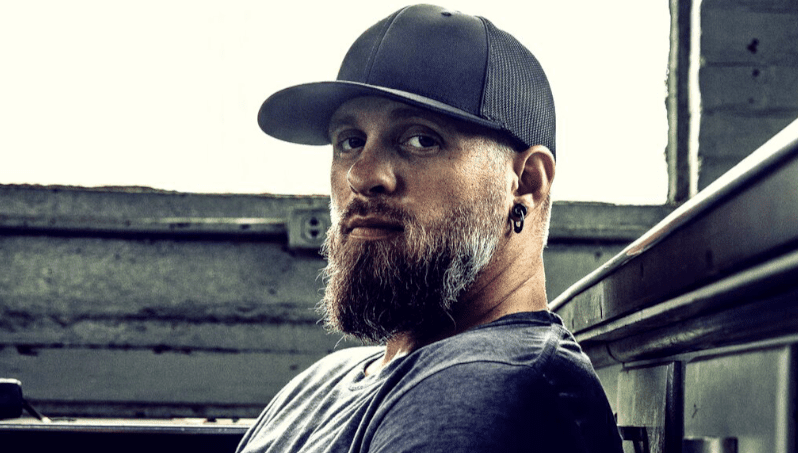 Brantley Gilbert announces fifth studio album 'Fire & Brimstone' with October 4 release date
---
Brantley Gilbert has revealed that his first studio album in three years, 'Fire & Brimstone', will be released on October 4. You can pre-order the record here.
'Fire & Brimstone' marks Gilbert's fifth studio album and will have features with Lindsay Ell, Colt Ford, Alison Krauss, Jamey Johnson and both Willie and Lukas Nelson, with 15 songs on the record, as well as current US top 15 single What Happens in a Small Town.
Speaking about the recording process of the album, Gilbert said that he is now at a point in his career where he is willing to let the music itself guide where he wants things to go and believes that he has grown up a lot from a musical perspective as a result of it.
"I know it sounds crazy, but never did I once bring a lyric sheet into the studio with me," Gilbert said. "I feel like I am at this stage in my career where I am confident enough to let the music take me where it's meant to go, no matter how down and dirty that might be. There is no doubt that this is the album that allowed me to grow up musically."
The track listing for 'Fire & Brimstone' is:
1. Fire't Up – (Written by Brantley Gilbert, Brandon Day, Justin Weaver)
2. Not Like Us – ( Gilbert, Rhett Akins, Brock Berryhill, Amy Wadge)
3. Welcome To Hazeville feat. Colt Ford, Lukas Nelson and Willie Nelson – (Gilbert, Rodney Clawson, Andrew DeRoberts, Colt Ford)
4. What Happens In A Small Town feat. Lindsay Ell – (Gilbert, Akins, Berryhill, Josh Dunne)
5. She Ain't Home – (Gilbert, Brian Davis, Weaver)
6. Lost Soul's Prayer – (Gilbert, DeRoberts)
7. Tough Town – (Gilbert, Blake Chaffin, DeRoberts, Josh Phillips)
8. Fire & Brimstone feat. Jamey Johnson and Alison Krauss – (Gilbert)
9. Laid Back Ride – (Gilbert)
10. Bad Boy – (Gilbert, DeRoberts, Phillips)
11. New Money – (Gilbert, Akins, Berryhill, Day)
12. Breaks Down – (Gilbert, Jaida Dreyer, Josh Mirenda,  Weaver)
13. Man Of Steel – (Gilbert,  Berryhill, Cole Taylor)
14. Never Gonna Be Alone – (Gilbert, Berryhill, Erik Dylan)
15. Man That Hung The Moon – (Gilbert)
---