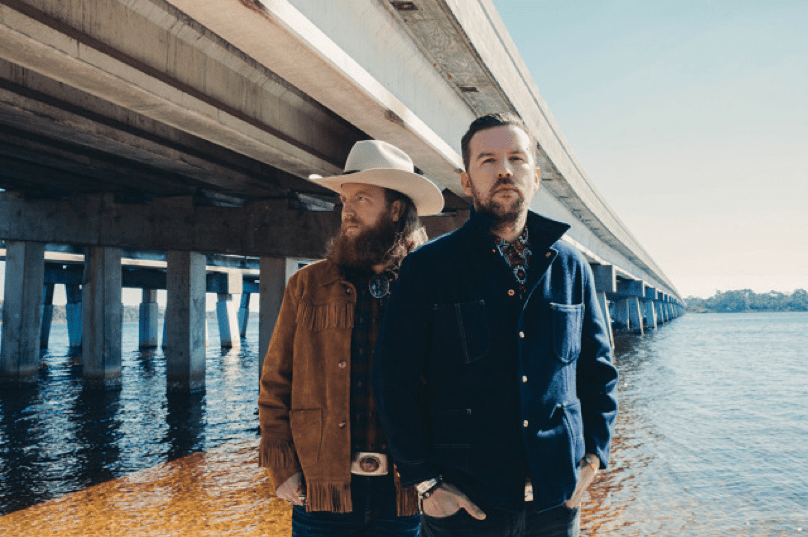 Brothers Osborne announce 2018 UK tour
4 May 2018 news
---
Brothers Osborne have announced a 2018 UK tour, which includes performances by Planet Rockstock. 
The headline UK tour will take place in November & December this year, with songs from the second studio album PORT SAINT JOE sure to be included in the set.
The announcement comes as the award-winning duo – originally from Maryland, now based in Nashville – are poised to start their first ever headline tour of the UK & Ireland, with venues selling out fast and upgrades taking place where possible.
TJ & John Osborne first visited UK shores in March 2017 to perform at the Country2Country events in London and Scotland, followed by a one-off, sold-out headline show in London; they then joined friends and Nashville neighbours The Cadillac Three on the latter's UK tour late last year, all of which has seen a dramatic rise in the Brothers' profile, supported by the release of two studio albums via  Snakefarm Records in the UK – PAWN SHOP (re-issued here in 2017) and the recently arrived PORT SAINT JOE, heralded by lead single, the combustible 'Shoot Me Straight'.
The November-December visit also takes in a debut appearance at Planet Rockstock in South Wales; this will be the sixth annual festival hosted by Planet Rock, who have been strong supporters of The Brothers from the start, with current single 'Drank Like Hank' currently sitting on the station's A-List.
Recorded in a Florida beach house away from the sometimes sterile environs of the studio, PORT SAINT JOE has been hugely well-received, attracting widespread attention with its raw, honest, uniquely homemade feel; indeed, the record was mostly captured in a series of live takes, retaining the atmospheric background noises of wind, roaring water and the excited and 'refreshed' encouragement of visiting Nashville friends. This unconventional location proved a perfect complement to the Brothers' music, which instinctively bends both rules and genres…
"PORT SAINT JOE' is a sonic representation of who we've become, not only as a band but as people," says guitarist John. "Every show we've ever played together is on this record. Every song we've ever written and every mile we've ever ridden has led to the making of this record. Imperfections and all."
A diverse collection, 'PORT SAINT JOE' touches on emotive ballads, southern slow jams, roots-y rave-ups and half-lit drinking songs, including the hugely atmospheric 'Weed, Whiskey And Willie'.
Full list of dates for November/December
25th NOVEMBER, GLASGOW O2 ACADEMY
27th NOVEMBER, NEWCASTLE O2 ACADEMY
28th NOVEMBER, MANCHESTER ACADEMY
30th NOVEMBER, NOTTINGHAM ROCK CITY
01st DECEMBER, PLANET ROCKSTOCK
02nd DECEMBER, LONDON O2 FORUM KENTISH TOWN
General sale of tickets are available from May 11 at 9am GMT at www.livenation.co.uk/artist/brothers-osborne-tickets
---