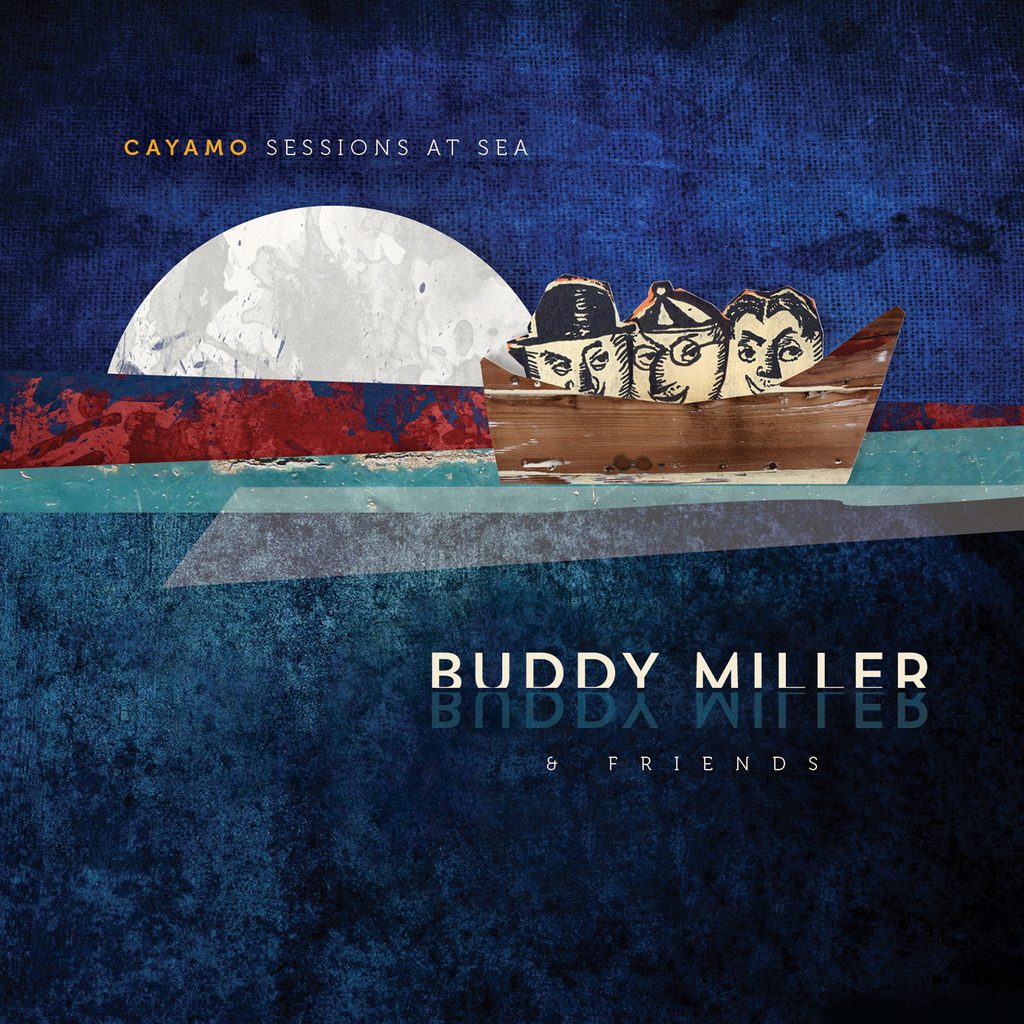 Buddy Miller & Friends – CAYAMO SESSIONS AT SEA
1 March 2016 CD Reviews
---
Buddy Miller & Friends
CAYAMO SESSIONS AT SEA
New West Records
(3 / 5)
Perfect showcase of gathered talents 
CAYAMO SESSIONS AT SEA is a sea cruise with a stellar line-up of Country's finest aboard. On this new release Buddy Miller curates a set of  live recording sessions featuring US stars and contributions from UK stalwarts.
Available just prior to 9th Cayamo which set sail on January 31,  this CD represents moments from the 2014 & 2015 cruises treating listeners to a collection of classic covers. Gram Parson's Hickory Wind given lush reading by Lucinda Williams while fellow Texan Kacey Musgrave delivers Love's Gonna Live Here by Buck Owens.
The recording of the live sessions rewards with an openness, finding home in the mix-down, especially on Nikki Lane and Buddy's cover of Porter Wagoner and Dolly Parton's duet Just Someone I Used to Know.  Set lists adhere to stable favourites, with Lee Ann Womack's take on After the Fire Is Gone, Kris Kristofferson revisits his own Sunday Morning Coming Down, Shawn Colvin delighting on Wild Horses.  Angel From Montgomery spotlight for Brandi Carlile and The Lone Bellow,  Brit and early folk-rock icon Richard Thompson graces Hank Williams's Wedding Bells. This CD is the perfect showcase of the gathered talents.
Tony Wilding
http://buddymiller.com/
---