To promote her newly released album, 'Talk of This Town', Catherine McGrath treated fans to an intimate performance at HMV Oxford Street, London, followed by a signing session. Maverick's Christian Brown spoke to the rising country music star on the day.
How are you feeling now the album has been released?
I still don't feel it's real! As soon as the album came out, I could see people tweeting about it, and I don't think it's sunk in at all yet. It's just crazy.
I've been working on the album for what feels like, the whole musical journey that I've been on. I've had these songs for myself and I've been wondering if people will like them, so now they are out in the world, it's insane – literally anyone can hear these songs that are so personal to me.
It's so exciting, and to have the reaction that I've had has been amazing, so I'm really excited about it.
One of the things you told us last time we interviewed you, was that you cut down from around 100 songs – how difficult was that?
It was hard for me to pick which ones I wanted people to hear, and to decide which ones represented me best – that was the hardest part.
But in the end, me and Phil Christie from Warner were like, 'let's both go away and make our own lists, and just see what songs we both say', and we came back with basically the exact same lists.
That made it easier for me, because if we both like the songs, they were probably the strongest songs, and the ones that people would like most.  Judging by the response, people do love the songs, so I think we made the right choice.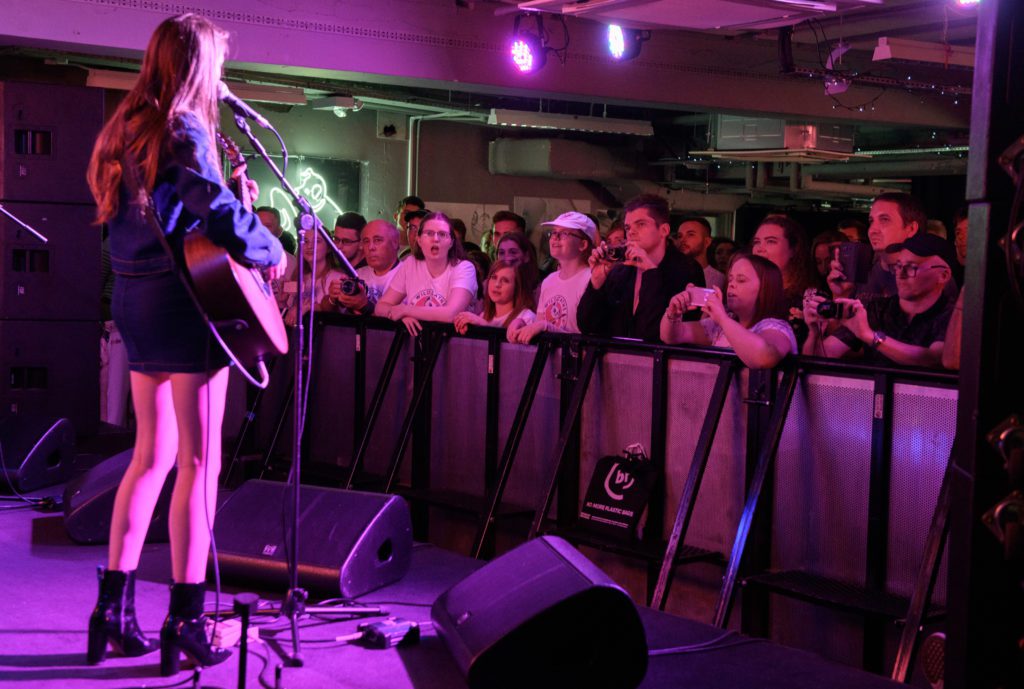 Do you think any of those songs that were cut out might see the light of day as B sides?
Maybe! A lot of the songs that are on the album we've bought back from EP's and stuff, so they are definitely ones that I absolutely love, and might kind of bring back at some point.  We will see.
Second album?
Yeah, we will see if we get that far!
How was it working with Hunter Hayes, on 'Don't let Me Forget'?
That was so cool. I wrote it before I actually knew Hunter was going to be on it. I loved the song so much, and when it came to picking the album tracks, it was like, 'what if we made this one a duet'?
I sent that over to Hunter, who I'd met a few times before, and we weren't sure if he was going to like it, or what his opinion was going to be – but he loved it so much, that he was like, 'yeah, I will sing on it and play guitar on it as well'.
That was really cool, and we got to shoot the video together in Nashville, and he is such a lovely guy and so, so talented.  I can't believe he is on the album, I've been a huge fan for years.
Speaking of Nashville, you said to us last time that it was a place you'd love to live in the future. When are you going next? 
I will hopefully be going back at the end of August to do more songwriting. I've been seven times now, and it just feels like home to me.  The songwriters are amazing.
It's just somewhere that I wanted to go for so long, and the fact that I'm able to go over there now is insane. I'd love to get to play more shows there, and kind of explore the country scene more, and see what people think of my music over there.
How did you find the initial songwriting sessions in Nashville? 
It was everything. Every time I go over, its just so surreal – especially that first writing session with Liz Rose. To have Liz for my first songwriting session, with her being someone I looked up to for so long was incredible for me.
I think the thing that shocks me most is just how accepting everyone there is of someone coming over from Ireland, the other side of the world, and saying that they want to do country music.
For that whole community to accept it, and be so welcoming and so kind to me…that was incredible.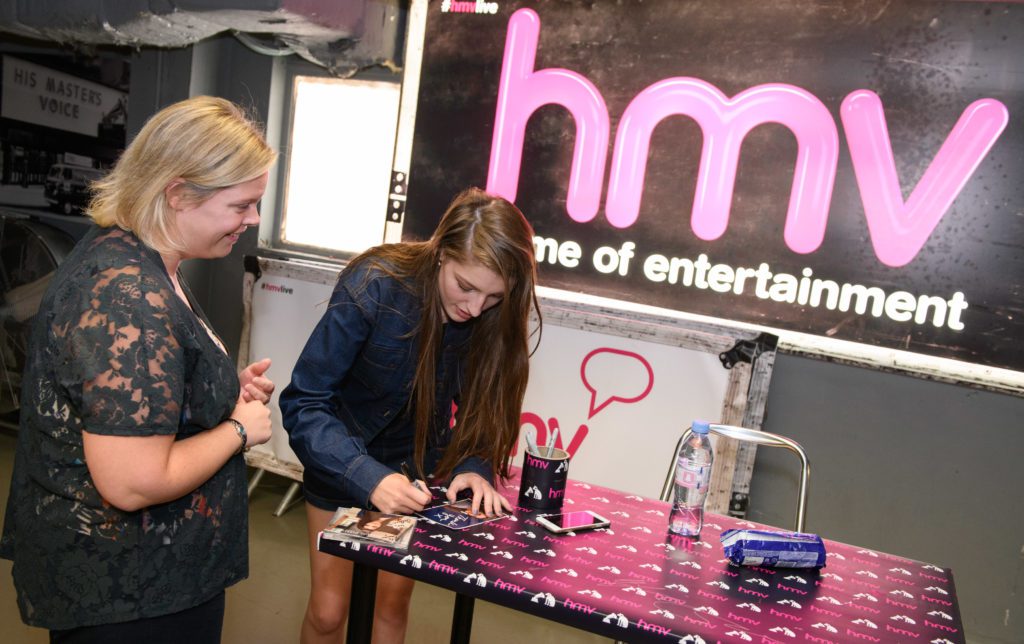 Going back to Liz Rose, and the work you did with her on 'Cinderella', how was it working with one of Taylor Swift's songwriters from her country days? 
It was so weird just walking in and seeing all these pictures of the songs she's written on the walls – like there was Taylor Swift and Hunter Hayes, and I was like, I can't believe that you're writing my songs with me!
I've seen her name in the albums, and everything, and she was so lovely to work with – she just talked to me a bit about what I wanted to write about and who I was, and where I was from, and then the song actually happened really fast. It was quite a natural process as well, which was nice.
Were there any songs that you've had to labour over to get into a position that you're happy with it?
It's so strange the way that works. I think in the UK it tends to take longer to write the songs, and I don't know if that's because it's harder to write them, or because it is a different vibe.
In Nashville, the songwriters write three songs a day, so they are used to doing all of that.  I don't know if any were more difficult to write, but in Nashville, they do tend to happen quicker.
In any case, all the songs on the album are songs that I love and am proud of.
One thing that I've noticed is that a lot of people are referring to you as the Northern Irish Taylor Swift – how do you feel about that?  
I think naturally when you're a new artist, and people don't know who you are, the best way to introduce you to people is to say, 'if you like this person, you might like her'.
And so I think for me that's a good thing, because, first of all, Taylor is a huge part of my discovery of country music, and I am a huge fan, so to know that I'm being compared to that incredible songwriter who I looked up to, and someone who is the biggest superstar in the world…I don't see how that could be a negative thing.
It's good for me, because I am a Taylor Swift fan, and to have her fans come up to me and go, 'oh I loved this as well' is a huge compliment!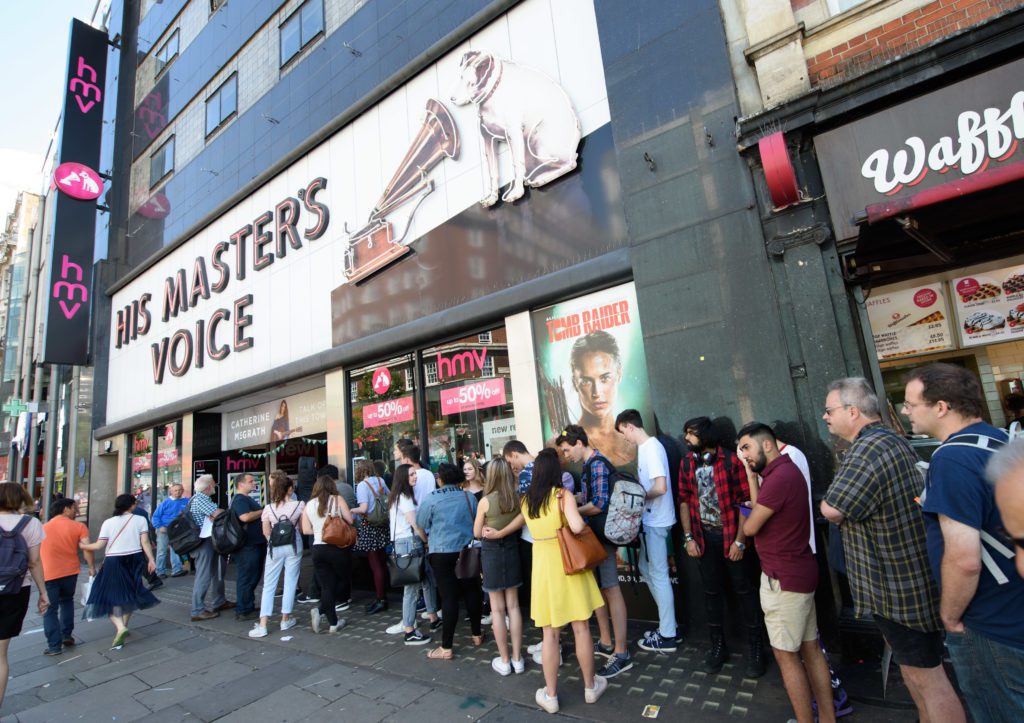 You've got a UK tour coming up at some really good venues – how excited are you for that?
I am so excited. The headline shows that we did starting in March…I couldn't believe that they had sold out. To get to do that on a bigger scale, and get to go to a lot more places in the UK, is going to be really exciting.
Also, for me to meet people. I love meeting people at the shows and hearing their stories. I write the songs from my perspective, but that can mean a whole different thing to them, so I love hearing what the song is to those people and just getting to thank everyone.
What have you got in store for them?
Well, we will be playing the new songs off the album, which we have not rehearsed yet, so it will be new for us as well!  It's going to be really, really weird.  We've been so used to doing the same set and the same songs over and over that it is going to be cool to add some new things into that.
We will have the full band, and hopefully I will get to go and say hi to people and hug them, and thank them in person for listening to my music.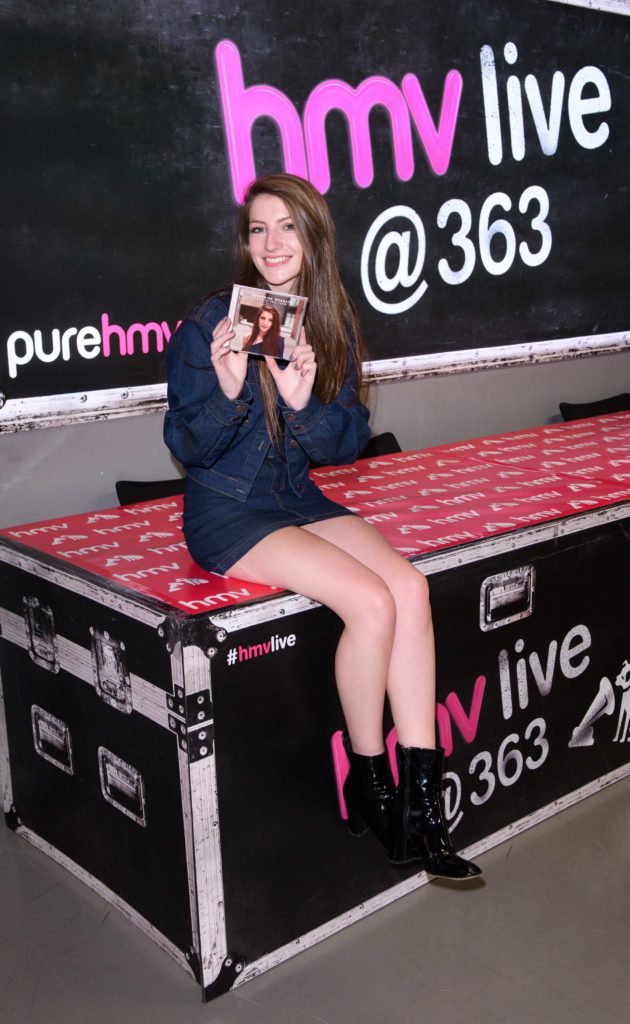 The gig review from Catherine McGrath's intimate performance at HMV Oxford Street will be in the next issue of Maverick!