The 47th annual CMA Fest drew tens of thousands of fans to the nightly concerts at Nissan Stadium, capacity crowds at Chevrolet Riverfront Stage and the Cracker Barrel Country Roads Stage at Ascend Amphitheater, and largest engagement by Country Music fans in the event's history from visitors from all 50 states, Puerto Rico and 36 international countries. Additionally, millennials made up 41% (the highest share) of new attendees and continue the trend of a growing younger CMA Fest audience which supports the growing younger Country Music audience trend overall.
Forty-seven percent of domestic festival goers attended the festival for the first time. Sixty percent of international attendees were first-time festival goers. In addition to continued representation from regions such as Canada, U.K., Australia and several European countries, attendees trekked to CMA Fest from widespread territories including Argentina, Brazil, South Africa, Japan and Chile. Outside of Tennessee, droves of music fans from far-reaching regions made the journey to CMA Fest. In order of the most attendees by state, Florida, California, Illinois, New York, Kentucky and Ohio are the top states represented at this year's CMA Fest.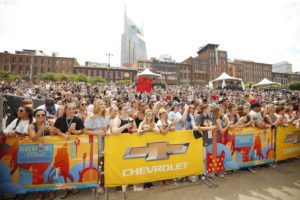 The longest-running Country Music festival in the world took over downtown Nashville Thursday through Sunday, June 7-10, with more than 300 acts performing on 11 official stages and ticket proceeds going directly to helping enrich and sustain music education programs across the country through CMA's nonprofit arm, the CMA Foundation, thanks to every artist at the festival donating their time. The festival is filmed for a three-hour special, "CMA Fest," which will be hosted by Thomas Rhett and Kelsea Ballerini and airs Wednesday, Aug. 8 on the ABC Television Network. This year marks the 15th consecutive year of the broadcast.
"CMA Fest is a marathon music celebration that engages our entire community," said Sarah Trahern, CMA Chief Executive Officer. "We thank our Nashville business community, our ABC partners, and of course all the artists and industry for working with us to make it a successful event for the fans. The diversity of talent featured throughout the footprint this year ranged from emerging to legendary artists."
Festivities kicked off early on Wednesday, June 6 with a sold-out CMA Songwriters Series show at the CMA Theater at the Country Music Hall of Fame and Museum featuring Mary Chapin Carpenter, Vince Gill, Mac McAnally and Don Schlitz.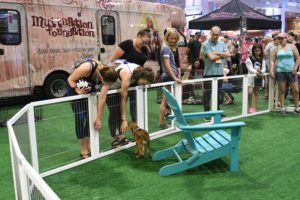 Conversations happening around CMA Fest saw almost 900 million in social reach Thursday through Sunday. The CMA Fest app proved essential to festival goers, with nearly 50,000 total users throughout all four days, clocking almost 15 million scheduled events, up 18 percent from last year's usage. CMA Fest Fan Access users increased by 40 percent from 2017, while the Ultimate Fan Experiences Drawing, which offers fans special access to artists meet-and-greets and performances, saw a 36 percent increase in participants. Traffic on the festival's official website CMAfest.com increased by more than five percent over last year.
Billboard offered livestream coverage of Kelsea Ballerini, Dierks Bentley and Dustin Lynch's Artist of the Day appearances on the CMA Close Up Stage at Fan Fair X inside Music City Center and saw massive fan engagement on their Facebook page. CMA livestreamed Garth Brooks' appearance on the CMA Close Up Stage on Saturday.
Over the course of the four-day festival, Xfinity Fan Fair X welcomed 71,000 attendees, up 10% over 2017, and hosted 365 artists across meet-and-greets and three indoor stages in the exhibit hall, including the expanded Radio Disney Country Stage. Fans enjoyed listening to and meeting the 51 up-and-coming artists featured on the new CMA Spotlight Stage. Miranda Lambert's MuttNation Foundation was a "pup-ular" highlight inside Fan Fair X again with 55 dogs finding their forever homes.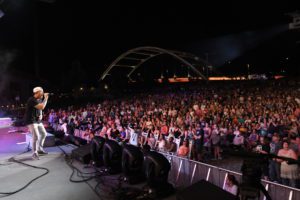 CMA's heavily attended Music Streaming Lounge at Xfinity Fan Fair X offered fans hands-on education of music streaming platforms, charging stations and relaxing lounge areas. On Thursday, the lounge was transformed into an iHeartRadio recording studio where fans had the opportunity to become an on-air radio host interviewing some of the biggest names in Country Music for broadcast on a special iHeartRadio Fan Fair X station.
Fans also received a photo with the artist to commemorate their first radio gig inside the iHeartRadio pop-up studio. On Friday, Spotify debuted a new digital experience where fans could find their "Country Music Match" and create collaborative playlists live with Country artists, while also offering updated free product and assisting listeners in personalizing their listening experiences. On Saturday, guests were able to interact with tens of millions of songs on Amazon Music while using Alexa, requesting music in brand new ways based on mood, era, genre, city, lyrics, and much more. Visitors were also able to meet various Country Music artists who stopped by the Amazon Music space, some featured on the brand-new global playlist Country Heat.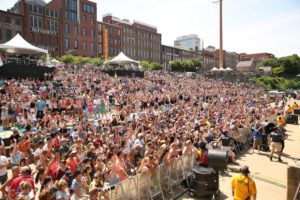 "The heart of CMA Fest is supporting new music and artist discovery and we do that through our many engaging marketing and brand partnerships," said Damon Whiteside, CMA Chief Marketing Officer. "This year we took that to the next level by creating an experience that allowed top music streaming platforms to interact with and educate fans directly about the benefits of their services to empower new music discovery."

Verified fan pre-sale for CMA Fest in 2019 begins Monday, July 30, with a national on-sale Monday, Aug. 6 at cmafest.com/tickets.