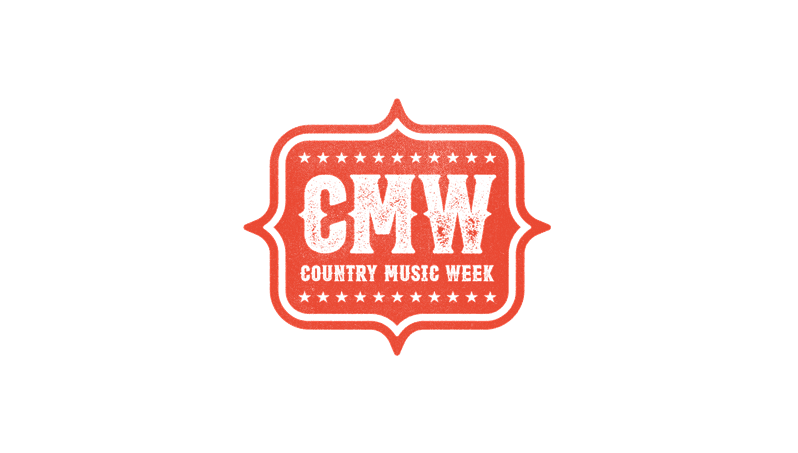 Country Music Week 2020 – Digital schedule revealed
---
The schedule for Country Music Week 2020 – Digital has been announced, with a bumper week in store for country music fans up and down the UK.
Put on by the organisers of Country to Country (C2C), a host of country music's biggest names will be contributing in some way, shape or form to CMW 2020 – just from a digital perspective.
The likes of Darius Rucker, Thomas Rhett, Ashley McBryde, Lady A, Scotty McCreery, Danielle Bradbery, Old Dominion, Lindsay Ell and a whole lot more will be participating, as CMW tries to be the best it can be despite the circumstances.
The Country Music Week 2020 – Digital schedule is as follows:
October 19
8:15 AM               Chris Country Full Country Breakfast Show interview
9.30AM                The Shires Chris Country Full Country Breakfast Show interview
10AM-1PM         Tenille Townes interview Baylen Leonard show Country Hits Radio
3:00 PM               Lainey Wilson – BMG & BBR present Tea with Twinnie
5:00 PM               Jimmie Allen A Day in the Life: C2C Instagram takeover
6:00 PM               Niko Moon; Good Timers Country Music Week UK Edition
7:00 PM               Tenille Townes, Caylee Hammack, Lainey Wilson, Kalie Shorr, Twinnie, Vic Allen And Emma & Jolie Song Suffragettes – Live From Nashville
8:00 PM               Tenille Townes Country Hits Takeover
9.00PM                 Lisa McHugh 'You're Gonna Get Back Up' Behind The Song
10:00 PM             The Shires 'From London to Nashville Radio' on Apple Music Country  – an interview with Lauren Alaina
October 20
8:15 AM               Matt Stell Chris Country Full Country Breakfast Show interview
9:00 AM               Dustin Lynch Smooth Country Radio Interview – show starts 9am
10AM-1PM         Matt Stell interview Baylen Leonard show Country Hits Radio
3:00 PM               Jimmy Allen and Lauren Alaina – BMG & BBR present Tea with Twinnie
5:00 PM               Lindsay Ell A Day in the Life: C2C Instagram takeover
7:00 PM               Matt Stell: Sony Music Nashville's UK Sessions
8:00 PM               Old Dominion Country Hits Takeover
9:00 PM               Tenille Townes – BBC Radio Scotland
October 21
8:15 AM               Mitchell Tenpenny – Chris Country Full Country Breakfast Show interview
9.30 AM               Ward Thomas – Chris Country interview
10AM-1PM         Lee Brice Baylen Leonard show Country Hits – Interview and Single Premier
3:00 PM               Andrew Farriss – BMG & BBR present Tea with Twinnie
5:00 PM               Scotty McCreery A Day in the Life C2C Instagram takeover
5:30 PM               The Cadillac Three – Big Machine Happy Hour
6:30 PM               Mitchell Tenpenny:  Sony Music Nashville's UK Sessions
7:00 PM               The Adelaides Bounce Back Mini-Doc
8:00 PM               Scotty McCreery – Country Hits Takeover
9:00 PM               Ward Thomas – Live on Chris Country Facebook live
October 22
8:15AM                Michael Ray Chris Country Full Country Breakfast Show – interview
9:00AM                Lee Brice Smooth Country Interview – show starts 9am
10AM-1PM         Chris Lane interview Baylen Leonard show Country Hits Radio
11:05 AM            Lady A in session BBC Radio 2 Ken Bruce Show "House Music"
3:00 PM               Lindsay Ell – BMG & BBR present Tea with Twinnie
5:00 PM               Midland A Day in the Life – C2C Instagram takeover
5:30 PM               Payton Smith Big Machine Happy Hour
6:00 PM               Ingrid Andress presents "Is That The Tequila Talking?" UK Edition
7:00 PM               Brent Cobb A night in with Destination Country
8:00 PM               Jordan Davis Happy Half Hour – Destination Country
9:00 PM               Michael Ray Facebook Live with Chris Country Radio
9:00 PM-10PM  Morgan Wallen in session BBC Radio 2 Country Show with Bob Harris Show plus exclusive live lockdown performances from Thomas Rhett, Brett Eldredge and more
October 23
8:15 AM               Jameson Rodgers interview on the Full Country Breakfast Show – Chris Country Radio
10:00AM-1PM  Midland interview Baylen Leonard show Country Hits Radio
3:00 PM               Lucie Silvas – BMG & BBR present Tea with Twinnie
4.30PM                 Brett Eldredge Session Performances – Chris Country Radio with videos on CountryLine
5:00 PM               Caylee Hammack A Day in the Life – C2C Instagram takeover
5:30 PM               Tyler Rich Big Machine Happy Hour
6:30PM                 Willie Jones In Session
7:00 PM               Jameson Rodgers: Sony Music Nashville's UK Sessions
8:00 PM               Ashley McBryde, Lindsay Ell and Carly Pearce: Live from the Bluebird Café, Nashville
October 24
3:00 PM               Willie Jones – BMG & BBR present Tea with Twinnie
4:00 PM               Willie Jones and Carly Pearce Country Hits Takeovers
5:00 PM               Noah Schnacky A Day in the life of – C2C Instagram takeover
5:30 PM               Danielle Bradbery Big Machine Happy Hour
6:00 PM               Haley & Michaels plus guests Drinking About YoUK Tour CMW Edition
7:00 PM               The Destination Country – Country music quiz
8:00 PM               The Shires, Granger Smith, LOCASH, Track 45 and Elvie Shane on the BBR & BMG Showcase
10.00PM              Kip Moore In Session From Grimey's, Nashville
October 25
9:00 AM               Twinnie – Channel 4's Sunday Brunch – Live interview and performance
12:00 PM             Charles Esten Sunday Lunch with – Chris Country Radio
1PM-3PM            Darius Rucker, Ashley Campbell, Billy Strings & Reyna Roberts – The Front Porch with Baylen Leonard– Country Hits Radio
3:00 PM               Country Hits Takeover – Runaway June
4:00 PM               Country Hits Takeover – CAM
5:00 PM               Jordan Davis A Day in the Life – C2C Instagram takeover
5.30 PM               Kyle Daniel In Session
6:00 PM               Lee Brice, Rodney Atkins, Mo Pitney, Ruthie Collins, American Young, Jackson Michelson and Tim Dugger presented by Curb Records
8:30 PM               Bob Harris – Stand By Me: 50 Years In Broadcasting a special zoom event hosted by Destination Country
---