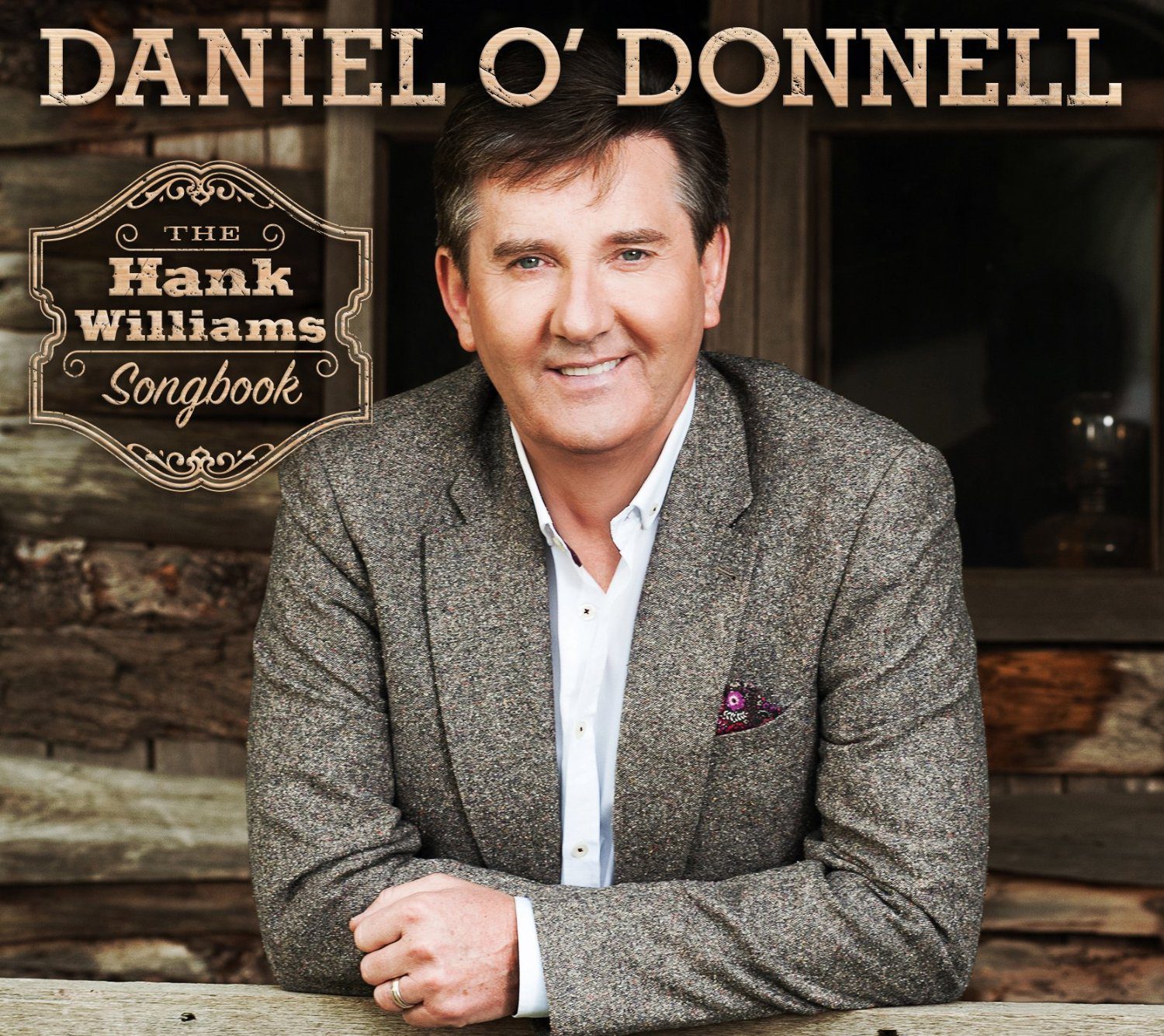 Daniel O'Donnell – THE HANK WILLIAMS SONGBOOK
29 January 2016 CD Reviews
---
Demon Music Group
*****
A musical tribute to one of Daniel's heroes
This is Daniel O'Donnell new release. During his amazing 30 years career in show business, life and music has taken the popular Irish singer down many roads, including a recent and very well-received appearance on one of Britain's most popular television shows, 'Strictly Come Dancing'. Mainly thought of as a middleof the road easy-listening artist, many will not be aware that country music was as much a passion for Daniel as traditional Irish music.
For his most recent and successful album, Daniel pays tribute to one of his real musical influences, the legendary American country singer Hank Williams, who in the early 1950s wrote some classic country tunes which had a major influence on the popular era of the time, with many of his songs appearing as big hits in the pop charts around the world. Of the 16 tracks on this value for money CD, I think you would have to have been living in a monastery for many years not to have come across many of these great and dare I say timeless classics such as Jambalaya (On The Bayou), Half As Much, Hey Good Lookin', Your Cheatin' Heart, Kaw-Liga, Take These Chains From My Heart, Wedding Bells, Cold Cold Heart and the country gospel anthem, I Saw The Light.
What immediately impresses on listening to this excellent CD is that Daniel really gives you the impression that he is on home ground on this album. Perhaps, it is only when you have had the pleasure of listening to him live onstage that you can really get to hear what an impassioned singer he actually is, as that's where he is the most emotional.
Full marks to the excellent selection of material, including some of Hank's lesser-known songs such as the humorous I Won't Be Home No More. Full marks to the excellent backing as, apart from the orchestration on Take These Chains From My Heart, it contains mainly guitar, steel guitar and plenty of country fiddle, and some tasteful choral support. I really think this fine album has been a labour of love for this Irish singer and is, in my opinion, a great tribute to arguably the greatest country artist ever!
Dave Brassington   www.danielodonnell.org
---