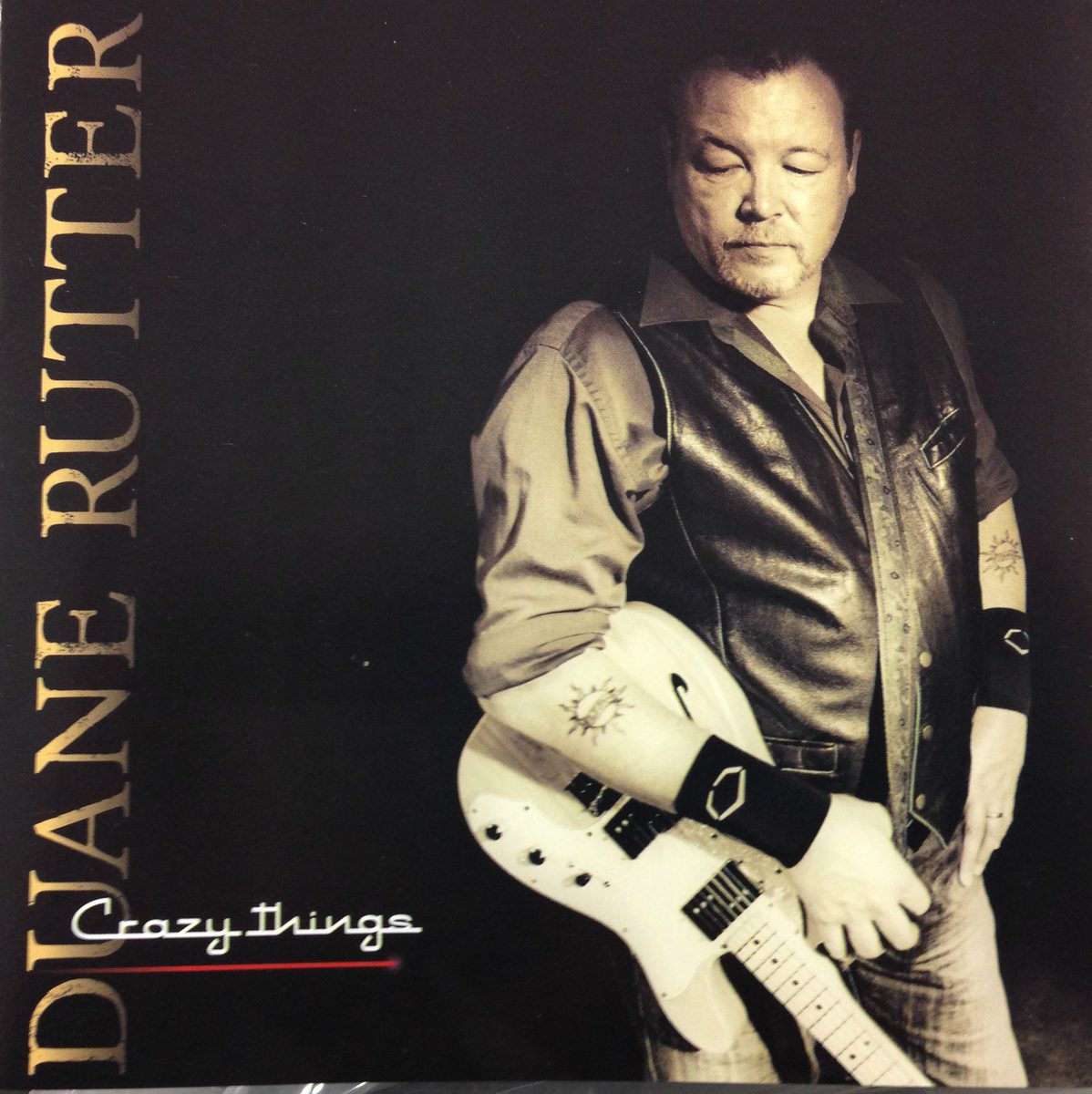 Duane Rutter – CRAZY THINGS
29 January 2016 CD Reviews
---
Busted Flat Records
****
Canadian singer-songwriter hits mark with third recording
Based in Hamilton, Ontario, Duane Rutter looks, and sounds, like he's lived a life and then some. "A published poet, preacher, gravedigger, hell raiser…" states the CD publicity. On first listening, Duane sounds like he really means it. His voice has a rasp to it while his band, clearly, express an empathy for him and his music.
It wasn't until I watched a Canadian podcast of Duane, with band, that I fully realised he has something special here. Rutter, I gather, has played his share of solo troubadour gigs but his band add dynamics, a sense of colour, and feeling, that it may have needed to bring out the full potential.
Crazy Things mixes traditional country and Americana elements with a touch of psychedelia. Indeed opener, Don't Forget, with its pedal steel, recalls the feel of The Byrds' Wasn't Born To Follow. Steve Woods' steel playing is terrific throughout while Andrew Aldridge's electric guitar adds tuneful muscle.
The lilting Will I Ever Learn sounds like a great live number while the title track reveals Duane's major strength, his ability to write from the heart. 'Hearts so strange, make people do crazy things.' One of the strengths of the record is the great duet singing with JB Reed. Her voice works really well with his.
Rutter is a fan of The Band; so it's a coup to have Garth Hudson appear on two tracks. I particularly like the driving I Found You. Garth's wife, 'Sister' Maud Hudson also sings on closer, Take That Water.
This is an enjoyable listen; I'll leave the final words with Duane Rutter. "The players on the album are absolutely stellar and I simply couldn't be more proud with what they've come up with."
John Brindle
www.duanerutter.com
---