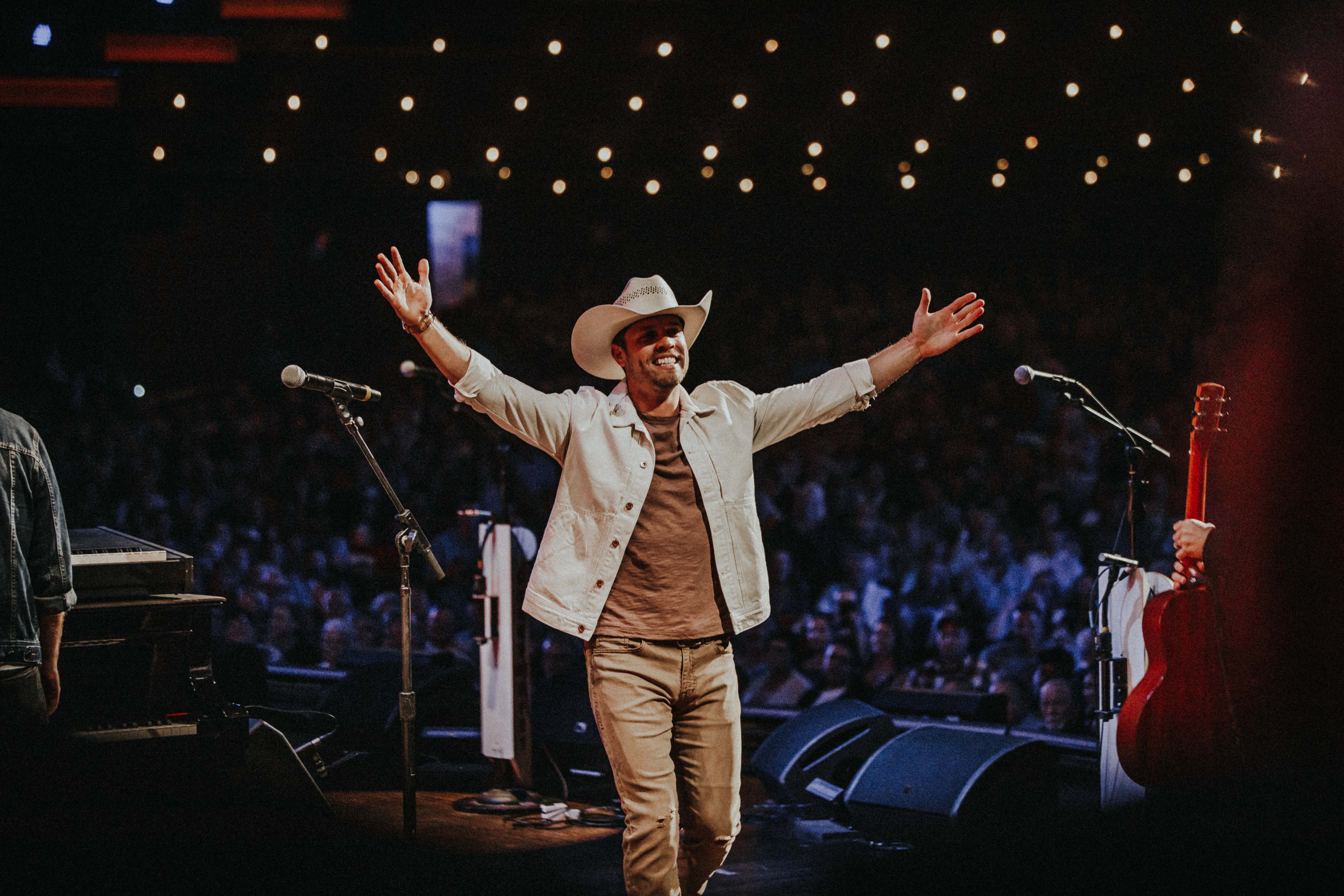 Dustin Lynch's dream comes true as he's invited into Grand Ole Opry
---
Dustin Lynch has become the latest member to be invited into the Grand Ole Opry, which enables the artist to realise a lifelong dream.
The announcement came a something of a surprise, as midway through Lynch's performance on the 21st August, Opry member Trace Adkins revealed the news, promoting a hugely emotive response from Lynch.
"Being a member of the Grand Ole Opry is at the top of my list of achievements in my career and always will be," Adkins said. "We want people to be members of the Grand Ole Opry that will have a respect for this institution that it deserves, that it has earned for 92 years.
"We think that Dustin Lynch is going to carry on in that proud tradition, and we're glad to have you."
A visibly stunned Lynch was incredibly grateful for the invitation, and just about held himself together to deliver a speech of sorts.
"I can't even talk cause I'm gonna start crying," Lynch said. "I've got my family here tonight and a lot of my team members – a lot of guys and girls that are responsible for getting me on this stage for the very first time, getting my music played at Country radio and all over the world now, and I wanna say we would not be here if it wasn't for you.
"Thank you guys so much. A lot of things have happened over the past six years, but it started with that last song we just played. Cowboys and Angels was the very first song I got to play on the Grand Ole Opry – March 2, 2012 – I'll never forget that day.
"I wanna say Mum and Dad, thank you so much. I'm glad you came tonight. We have so much to celebrate. I'm gonna attempt to sing a song with a frog in my throat and tears in my eyes."
---