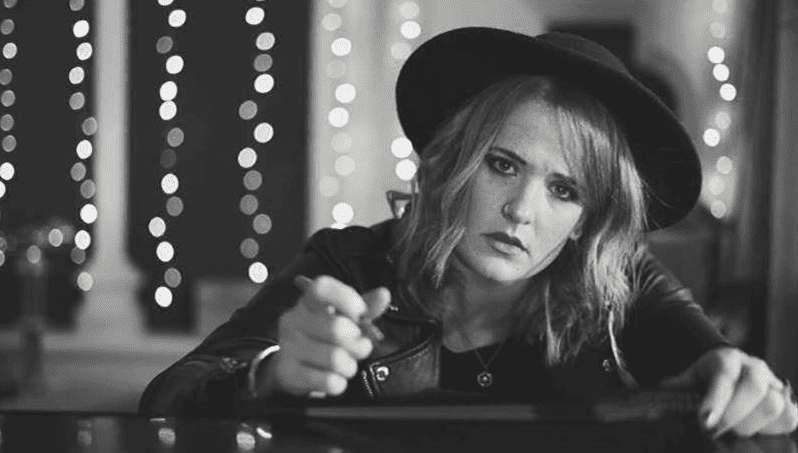 Elles Bailey releases double A side and confirms appearance at Ramblin' Man 2019
5 February 2019 news
---
Elles Bailey has further teased her upcoming second album 'Road I Call Home' with the release of a double A side, which consists of the tracks Wild Wild West and What's The Matter With You. The video for What's The Matter With You can be seen here.
In addition to the double A side, Bailey has also revealed that she will be performing at Ramblin' Man 2019 in Maidstone, where she will be appearing on the Blues Stage.
Bailey shot to prominence with her debut album 'Wildfire', which fused together country, Americana and blues in an expert manner, which has led to a lot of anticipation about 'Road I Call Home'.
The Bristol based artist is also heading on a tour of the UK and Ireland in the coming months, which will see Bailey perform 22 times.
Elles Bailey will be playing:
March 3 – King Tuts, Glasgow, Scotland
March  5 – Eyemouth Hippodrome, Eyemouth, Scotland
March 7 – Wheelan's, Dublin, Republic of Ireland
March 8 – Enlar Delta Blues Club, Belfast, Northern Ireland
March 9 – JJ Harlows, Roscommon, Republic of Ireland
March 12 – The Lexington, London, England
March 13 – O2 Academy 3, Birmingham, England
March 15 – Foxlowe Arts Centre, Leek, England
March 21 – Bar Brunel, Bridgwater, England
March 22 – Jazz and Blues Festival, Bristol, England
March 24 – 1865, Southampton, England
March 29 – The Rec Rooms, Horsham, England
March 30 – Chapel Arts Centre, Bath, England
March 31 –Madding Crowd, Bournemouth, England
May 10 – Old Clee Social Club, Grimsby, England
May 11 – Lincoln Drill Hall, Lincoln, England
May 23 – Ropetackle Arts Centre (special guest w/Jo Harman), Shoreham By Sea, England
May 30 – Arts for Hungerford, Hungerford, England
June 1 – Sodfest, Belfast, Northern Ireland
June 14 – Boogaloo Blues In Torquay, Torquay, England
June 15 – Blues On The Farm, Canterbury, England
July 21 – Ramblin' Man Fair (Blues Stage), Maidstone, England
---