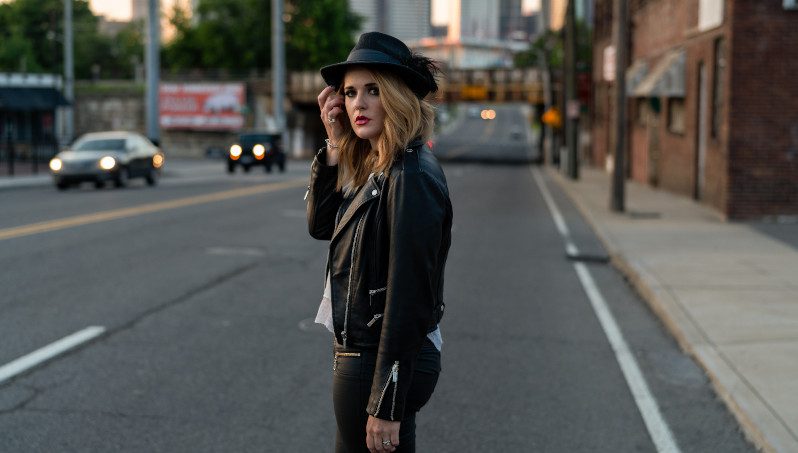 Elles Bailey releases video for latest single 'Little Piece of Heaven'
20 March 2019 news
---
Elles Bailey has released the video for Little Piece of Heaven, which is the latest single from her second album 'Road I Call Home'. You can watch the video here.
For the single, Bailey worked with Dan Auerbach – perhaps best known for being the frontman of The Black Keys – having been introduced to the musician by Bobby Wood.
Speaking about the track and how everything came together, Bailey explains how Wood put herself and Auerbach into contact and that the song is something that everyone can relate to, as it's about leaving meaningful people at home.
"Bobby Wood was one of first guys I met when I touched down in Tennessee," Bailey states. "He took me under his wing and introduced me to so many folks in the Nashville Music Industry, one being Dan Auerbach.
"The opportunity to work with Dan as well as Bobby on 'Little Piece of Heaven' was awesome as I love The Black Keys! Dan has such a talent for creating incredibly cool yet commercial songs. Little Piece of Heaven is a very honest song, as we have all been touring musicians at points in our lives, with significant others left at home."
Currently, the Bristol based artist is on tour to support her second album and has a very extensive UK leg pencilled in, with some dates in Europe sandwiched in-between.
Elles Bailey will be playing:
March 21 – Bar Brunel, Bridgwater, England
March 22 – Jazz and Blues Festival, Bristol, England
March 24 – 1865, Southampton, England
March 29 – The Rec Rooms, Horsham, England
March 30 – Chapel Arts Centre, Bath, England
March 31 –Madding Crowd, Bournemouth, England
May 10 – Old Clee Social Club, Grimsby, England
May 11 – Lincoln Drill Hall, Lincoln, England
May 23 – Ropetackle Arts Centre (special guest w/Jo Harman), Shoreham By Sea, England
May 30 – Arts for Hungerford, Hungerford, England
June 1 – Sodfest, Belfast, Northern Ireland
June 14 – Boogaloo Blues In Torquay, Torquay, England
June 15 – Blues On The Farm, Canterbury, England
July 21 – Ramblin' Man Fair (Blues Stage), Maidstone, England
---