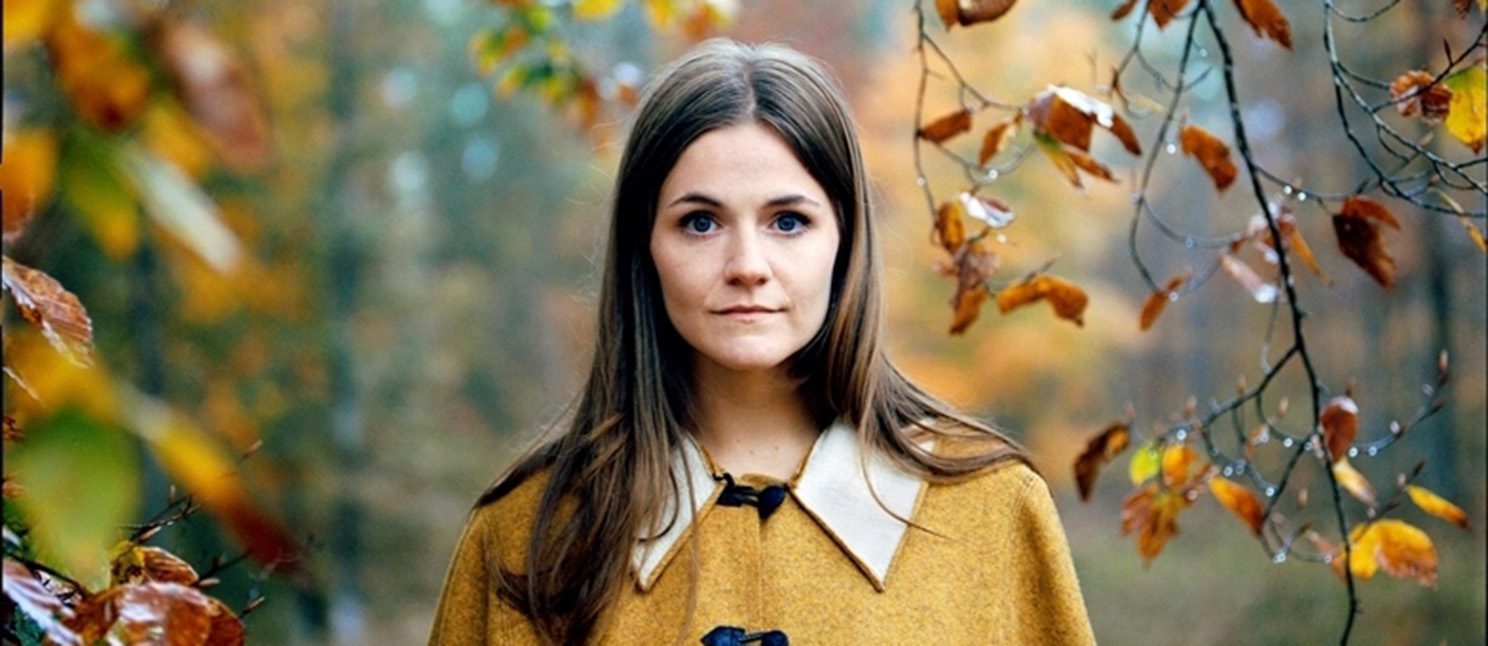 Erin Rae – new music for old souls
4 October 2016 Features Interviews
---
The creative work of Nashville artist Erin Rae has been described as 'new music for old souls'. The singer-songwriter has spent the past few years cultivating and modifying her sound to capture her most authentic and honest voice possible.Teaming up with her band, The Meanwhiles, they have just completed their debut, full-length album, SOON ENOUGH, which she will tour on her first UK headline gig, along with support for Cale Tyson, in October and November.
Recorded over a swift two days in a house in west Nashville, the group of musicians played the 13 songs live, in an attempt to ensure the sound remained fresh, and not overly produced. "We've been playing these songs as a band for a while," she says. "We were all in separate rooms, for the most part, of the house we were recording in, but there was a level of comfortability, so it didn't take incredibly long."
Erin co-produced SOON ENOUGH with Michael Rinne, Rodney Crowell's touring bassist, after he approached her a few years ago suggesting they work together."I knew Mike as a bass player around town. He's an incredible player; he played for Steelism and Andrew Combs, Rodney Crowell and Emmylou Harris, most recently. We just sort of talked about it and it happened naturally."
Erin spent the first 11 years of her life growing up in Jackson, Tennessee, before her family made the move to Nashville when she hit middle school. Her introduction to music came early as both parents were part-time musicians, playing American roots at churches, county fairs and coffee shops across west Tennessee. Yet, her focus developed seriously from the age of 18 when she started taking vocal and guitar lessons, and began attending Nashville's open mic nights as a teenager.
Since the release of her first EP, CRAZY TALK, in 2012, she has worked solidly on her career, sharing the spotlight with support shows alongside rising country stars, Cale Tyson, Andrew Combs, Margo Price and Steelism. While a number of years passed between her own projects, and without label support, once she made the decision to record her debut, she was keen to get into the studio.Songs on SOON ENOUGH deal with everything from mental illness, the importance of staying present, childhood, adulthood and day-to-day challenges.
She says it was important to make sure the process of writing about such topics came about naturally and freely. "I'll have an idea rolling around, or a similar theme, for several days or more, and think of a line here or there, and I'll have to give myself some time to get into that feeling, just kind of walking around in my house playing guitar loud, or something, and relax and let it happen."
While a brilliant performer in her own right, the chance to lead her band, The Meanwhiles, over the past six years, is when she says the live magic happens. Featuring a revolving door of set musicians, due to scheduling, the line-up includes; Kevin Whitsett, Mark Sloan, Brett Resnick, Dom Billett, Graham Bechler, Molly Parden, Kristin Weber, Cori Bechler and Mark Fredson.
"Hopefully they will always play with us and hopefully in the future we'll be able to bring over a full band (to the UK). I'm so excited. I've only been to Scotland a couple of times, which we'll get to go back to with Cale, but this is really getting to be a touring musician over there, so I'm excited to see parts of England."
Megan Gnad 
---