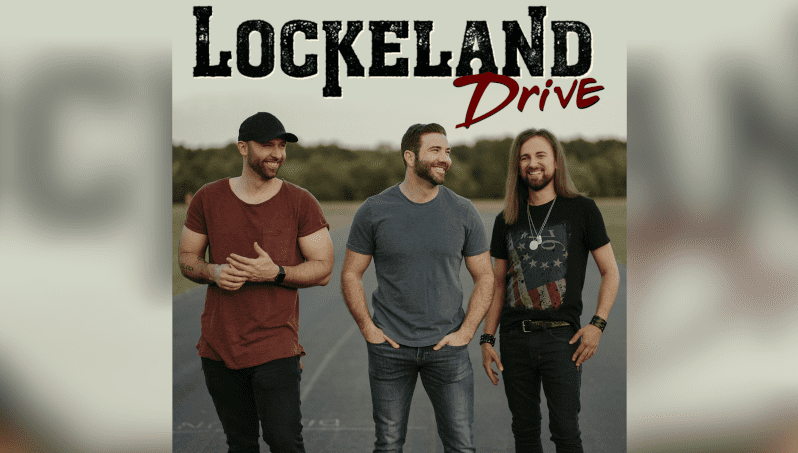 Exclusive: Lockeland release new single 'Drive' ahead of UK festival shows
30 August 2019 news
---
Lockeland have released their second official single in the shape of Drive, which has been released ahead of their UK festival appearances. You can see the audio video below.
The upcoming American trio – made up of singer Kyndon Oakes, guitarist Mark Vikingstad and Susie Brown – have been making a big impression in the country music scene over the last few months, with a stellar performance at CMA Fest and the success of their debut single 'Til the Cows Come Home raising the profile of the group.
Vikingstad and co-producer Michael Boris (Sean Spence being the other co-producer) come from different parts of New York, while Oakes hails from Australia. The trio met in Nashville to "lock the lands" and thus, Lockeland was formed.
Speaking about Drive, Oakes said that it had been in the pipeline for almost a decade and was initially planned for a solo campaign, but everything fell into place when it came into the band format.
"Mark, Susie and I wrote this about seven years ago," Oakes said. "The opening first line just flew out of my mouth. I originally recorded it as part of my solo project; Lockeland just brings it home."
Lockeland are looking to make the very most of their trip to the UK and have a few other dates pencilled in, including a headline date in London.
Lockeland will be playing:
August 30 – Millport Country Music Festival, Millport, Scotland (acoustic)
August 31 – Millport Country Music Festival, Millport, Scotland
September 2 – Jimmy's, Manchester, England
September 4 – The Crescent Community Venue, York, England
September 8 – The Long Road Festival, Leicestershire, England
September 9 – The Troubadour, London, England
---