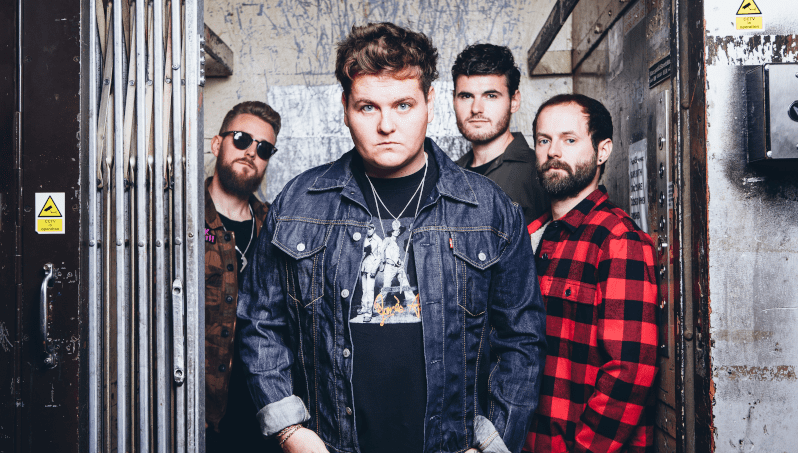 Feature: 60 seconds with Broken Witt Rebels
9 March 2020 Featured Features Interviews news
---
Ahead of the release date of their second album 'OK Hotel', Danny Core – front man of Broken Witt Rebels – spoke to Maverick about the album and how they've grown as musicians. You can watch their recently released video of their latest single 'Running With The Wolves' below
'OK Hotel' is released this Friday, how are you feeling about its release?
I can't wait to release it, we've been sitting on it for a while now and it's that exciting time where it no longer becomes ours, but belongs to the rest of the world. We're so confident though with what we've made and we're really chuffed with it.
It's your second album as a band now – how would you say you've evolved as a group?
We've got older, we've had more life experiences, we've got better as musicians and we've travelled the world – we've been to the US and Europe multiple times now. I think since our first album, we've been constantly learning and constantly evolving into better musicians and better human beings and that helped shape the album.
In-between records, you spent a lot of time performing and growing as musicians as you touched on there – do you think that shows on this record?
I do, yeah. I think less is more and we probably learnt that the hard way – we used to throw everything at it, with the effects and show off a lot of guitar and stuff like that, but we really wanted to strip it back and that comes with age. We just wanted to keep it simple, work on the melody and the lyrics and not throw all the bells and whistles at it. We think, as musicians, we've learnt that and we think that's the best approach moving forwards.
From the songs on the record, would you say there's a particular theme to the lyrical content? It certainly comes across as a more self-reflective record.
Definitely. There were a lot of things happening – I lost my father and other things happened, so I was dealing with things that I hadn't been through before and as a songwriter, I wanted to make sure I went to those places. It was scary, but you have to evolve as a songwriter and in order to do that, you have to go to those kind of places.
This record just reflects on everything that was happening at the time. We had three months off to write it and went back to basics – we went back to Luke's parents' shed, where we used to rehearse years ago when we were skint, but we loved doing it.
We treated it like a job every day, we'd get there and just write music endlessly and so many songs came out from that.
You're hitting the road towards the back end of March and start of April for a headline tour, what songs from the record are you most looking forward to playing?
Over the last six months, we've been dying to play new music so at our shows, we've been sneaking in some of our new stuff – maybe five or six songs from the new album?  With all due respect to our old material, we're sort of bored of it – as a band, you're dying to play your new stuff and seeing how it gets on.
I'm looking forward to playing Around We Go– that's a track that we haven't played yet – and Running With the Wolves, which even before it was released, became a massive thing for us. We were playing it at the start of our last tour and we've never seen anyone react in that way to one of our songs.
OK Hotel is another one we haven't played live yet that I'm really looking forward to playing. We've got such a massive catalogue now that in rehearsals, we're making massive decisions to cut certain songs out which could even end a set, but it's a great position to be in as a band and we love playing new music.
'OK Hotel' by Broken Witt Rebels will be released on March 13
---