At a scandalously hot Glastonbury 2019, Maverick caught up with Catherine McGrath after her set on the Acoustic Stage to find out where she's at with her music career
So Catherine, how was your set at Glastonbury?
Amazing! It was the sweatiest and hottest show I've ever played, but it was so much fun. It's one of those festivals that you hear about all the time, so to be on the line-up was just insane and it was everything I hoped it would be.
I kind of joked before I came here that it would be one of those things that you build up and then you're in a tent with like, three people, but no, it was filled out, it was amazing and people were singing along.
That was a full band show for you, have you got much else coming up like that?
At the minute, my main focus has been writing new music. It's been so nice to get back into songwriting, because when the album came out, you spend so long doing stuff around the album that you're out of writing because you're so busy, so it's been nice to get back into it with some of my favourite writers. I've written some stuff I'm really excited about.
The sessions have gone well then?
Yeah, really, really good. I was back in with Jimmy Robins who did the first album and I've also been working with Josh Kerr. I just love writing with these people because I'm a fan of their work before I write with them, so it's really, really exciting.
To spend a month and a half in Nashville as well is so much different – you really get to embrace it and run into people you haven't seen in a while and I just feel like every time I go, I become more a part of the country community, which is always really nice.
When it comes to picking songwriters to work with, does it depend on how well you get on with them?
I think I've just been really lucky in that almost everyone I've ever worked with has been really nice – especially in Nashville, because to me in the UK, I always felt like nobody understood what country music was.
In terms of the songwriting community, it's a lot smaller in the UK, whereas writing in Nashville is so cool because you go into a room and everyone already knows all your favourite songs, so it's so easy to write a good song together because you just know what you're doing.
Back in the UK it can be a bit more of a challenge, but actually it can work out in a really fun way. I got a lot of songs off the album in the UK and they kind of turned out to be country, but with a twist. It's always different, but yeah, everyone has been really nice so far.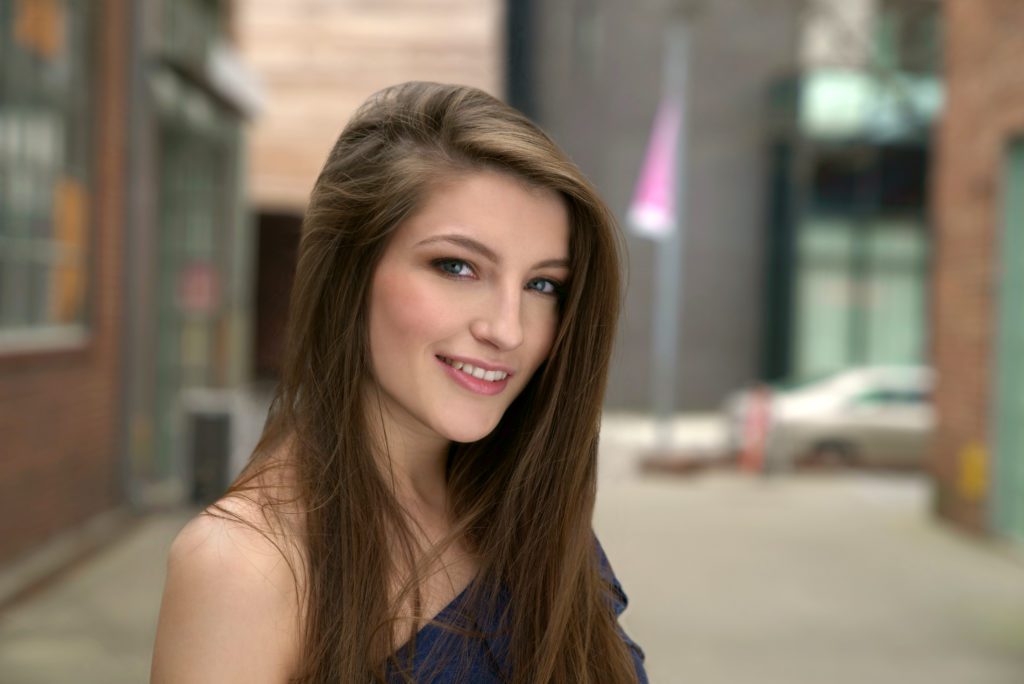 In terms of what you do next, what are you thinking about putting together?
I haven't decided yet which way I'm going to release the music, so I'm going to focus on brining songs together and once I get a taste of what the message in my songs is and what is tying them together, then it's easier for me to see where I'm going to go with it and what the release plan is going to be.
For me, I have to have the music before I think of the next step ahead and then once I get a few songs, my mind goes crazy and I'm like, 'this is going to be the music video, this is how we are going to sing live, this is going to be my outfit…!'
I'm still in the creative process at the minute, but hopefully I will get a bunch of new songs that people will be able to hear soon enough.
It seems like you're taking it at your pace, but you know where you want to be and how you want things to be, which is naturally a good thing. In terms of having that plan, how important do you think that is?
With me, I have to have a rough idea of where I want to be. I know that I'm going to be doing music for a long time, I know that I want to do more shows in Europe and more in America and I know that I want to do more headlines in the UK.
I have these rough ideas of what I'm going to do musically, but I also have to leave this space to see where things go. I have to have that balance, which is something that I always did – especially with the first album.
When I was writing the first album, I was never thinking that this is going to be released on a record label or that this is going to be an album of this nature – I just didn't think that way while I was writing.
I try to live in the moment as much as possible so that inspires me to get to the next step, so I think it's that balance of knowing roughly what I want to do, but just letting it happen. I'm still learning how to do that properly, but that's the way I kind of view it.
In terms of your label, am I right in saying you've parted ways?
Yeah, so the next album is not going to be with Warner Brothers. I think this time, I want to creatively get everything I want first. I want to get all the songs ready and then make my own plan.
Warner Brothers were amazing with me on the first album though and I'm still so proud of it – everything I did I think was done right and yeah, I still keep in touch with all the people that I worked with.
Are you looking at going independent then?
I'm not sure yet! We're having a few different meetings and such, but I've sort of decided until I've had a few months to be creative and to figure out what I'm doing, I'm not going to plan how the music is going to be distributed or what way it's going to be released. That will be the next step I think in the plan.