Ahead of her recent one off London show at The Grace, Maverick spoke to Lindsay Ell – celebrating her first Number One – to find out what she has planned for the near future
Congratulations on your Number One, you must've felt like it was a long time coming for you?
It feels surreal, honestly. I've dreamt of having an Number One ever since I was a little girl and the fact that it just happened the week of the CMA Awards in Nashville, where I was nominated for my first CMA ever…it felt like everything happened at once and I'm really grateful.
Just how rewarding is it for you to see all your hard work pay off in this way?
It's crazy – like, you want these things for so long and you just dream about them so they become like they're almost fantasies. They don't feel real.
I've been playing since I was 10 and living in Nashville, I would see all my friends celebrate Number Ones and it just became this thing that I saw all my friends celebrate. I celebrated with them of course, but to finally have one of my own is just amazing. I'm so grateful.
You certainly made the CMA Awards memorable by performing as part of the second medley, how did that come around?
You know, I love Little Big Town as a band and hearing them sing acapella acoustically is one of my favourite things – they are so talented, so sweet as human beings, so generous and so beautiful inside and out.
They wanted to do a really special moment at CMA Awards, which I felt was about celebrating women in country music anyway and they wanted to sing Girl Crush as not only a tribute to girls, but a tribute to the future of country music with the new female artists.
The fact that they wanted me as part of that group and the fact that the CMA and Mr. Robert Deaton wanted me a part of that group…I just felt incredibly humbled.
The cool part was I got to kick it off with my friend Kelsea Ballerini – my good buddy – and the fact that we got to share a special moment on a satellite stage, kicking off Girl Crush and then meeting the rest of the group on stage…ah. It was a cool experience, one of my faves.
To hear Karen Fairchild stand up on that stage and say that this is the future of country music, it means a lot. It really means a lot. I was just so happy to be part of that performance.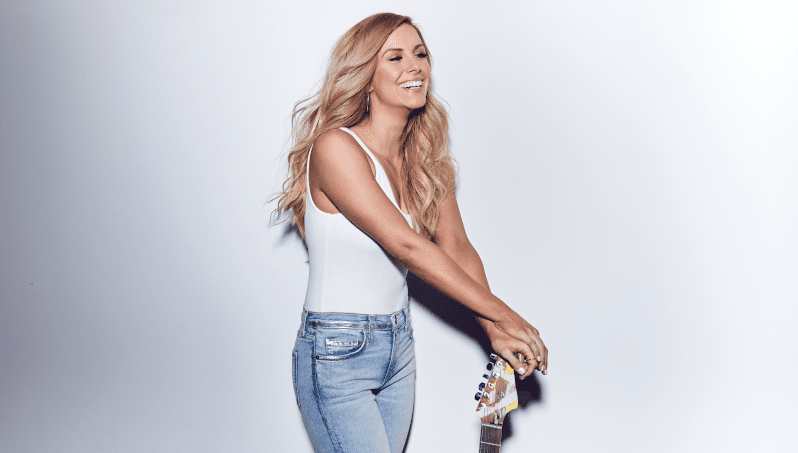 The last time we spoke, you told me you were working on a new album and that it was coming along really well – I trust that's still the case?
It still is! We're going into the studio in January to finish recording it and we might have a couple of tracks after, but I'm so excited about this new music. I haven't had any new music out for a minute and it feels like forever – it's been a couple of years since 'The Project', so I am ready to get music out.
Having What Happens in a Small Town with Brantley Gilbert this year was amazing, but I'm really excited about everything I've been writing. The last couple of years I've gone through a public break up, I've gone through all different facets of moving on from that break up, I turned 30 and I've embraced that in my life and I'm finally happy with where I'm at.
I've kind of gone through the whole process of the ups and downs, come through the tunnel, done the work and come out the other side and I'm ready to take control of my life.
I've been writing about every stepping stone that you go through and I Don't Love Youis the brand new single that just came out, which is the first part of that process.
Lots to write about then! One thing you also mentioned last time was that you were discussing a Christmas album – is that still on? 
It is! I really wanted to do it this year, but because of the new song, we decided to just focus on the new single and have that be the thing.
Next year, for sure though…my manager just walked in the room to hear this, but next year for sure, we're going to do some Christmas songs.
You're off to Germany now and you've got European dates for C2C – could we see you at the UK version?
We were just talking about that earlier actually – I'm really excited to play the Berlin and Amsterdam shows at C2C and then we are hoping to plan something in London around that. If not, we'll do something very shortly afterwards!