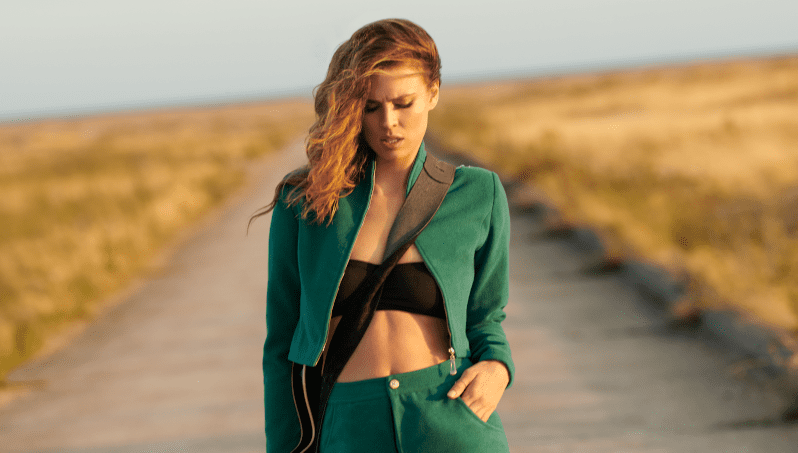 Feature: 60 seconds with Twinnie
20 September 2019 news
---
At The Long Road Festival, Maverick had a chat with Twinnie, who told us about her upcoming album plans and how she's feeling with music at present
How is your album prep coming along?
Really good. I've got to go back out in mid September for a week or ten days and finish a couple of vocals and then after that it will be pretty much done.
I'm still writing though because I'm doing an EP to come out specifically in America that we are going to take to country radio with my label over there, so that's amazing. It's kind of all go! The album is coming out in February, it's called 'Hollywood Gypsy' and yeah, I'm really proud of it, it's been such a labour of love and all these songs are like my babies.
I've just been trying to get everything right and I think it took me a little bit of time to decide because I write so much. I'm really nervous about it and very scared, but hopefully there are a lot of songs that I played at Long Road that will be on the album.
How important it was having the label rally around you like they have?
I know how other artists feel about their labels and you hear horror stories all the time, but honestly Alistair Norbury, who signed me, is the Head of BMG UK and I have to say everybody works so hard and they are like a family orientated business.
I feel like I'm always heard and yeah, I love everyone on my team and I love the fact that I've got a team in America that I absolutely adore and that everyone is just wanting to make this album go and reach as many people as possible.
It's been a busy festival season for you this year, what shows stood out for you?
This one here at Long Road was an amazing one, actually. I also did C2C at the BBC Radio 2 stage and that for me was a very 'I'm so grateful' moment. I had my first headline gig back in May, which was awesome and we sold that out and that was kind of a marker for me.
I don't know 20 people, let alone 300 people to come and see me, so to sell it out was such an incentive, an encouragement and a massive beacon of light to keep going and to tell me that I'm on the right track.
Have you got any plans for your album launch show yet?
I want to do something grand to show people that I appreciate their support. Whatever we do, it will be very fitting I think. It will be very me. You'll turn up and be like, 'that's Twinnie, she's done a Twinnie!'
---