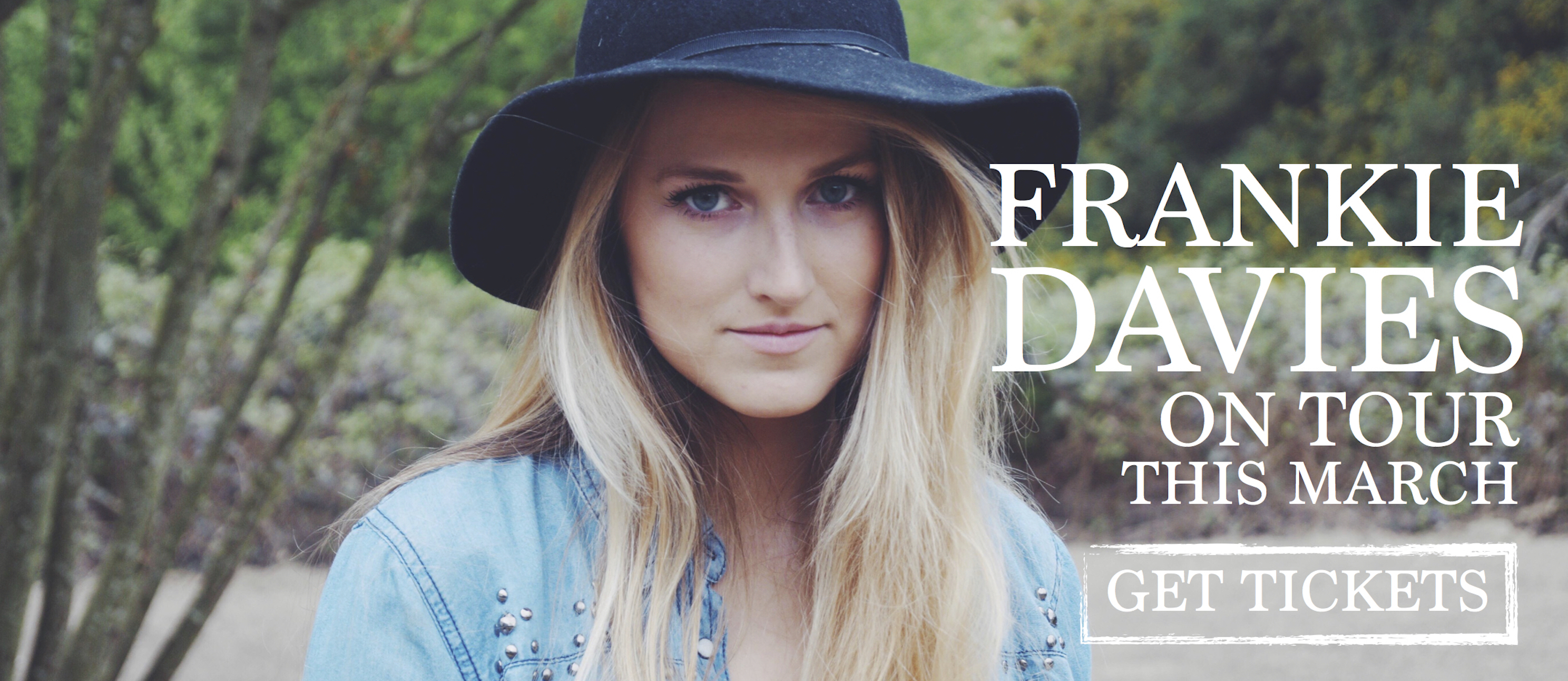 Frankie Davies on tour this March
---
After supporting some of the biggest stars Nashvile has to offer, rising Country/Americana singer Frankie Davies has announced her first headline tour along with her all girl band. The girls have all been busy working on Frankies debut album, but are all so excited to get out on the road together.
At the leading edge of the UK boom in Country & American music Frankie has supportied UK favourites Ward Thomas & The Shires and performing at Londons O2 at the biggest UK Country showcase, C2C. After huge support from Radio 2's Bob Harris, Frankie then headed to Nashville with him to represent BBC Introducing at the Americana Music festival.
Since releasing her debut EP, singles Superman, Shivers & Dancing All Night have received 5 star reviews and National airplay and Frankie has gone on to tour with Chris Young, Charlie Worsham and later this year will perform with Mo Pitney.
The girls (who all met whilst studying music at Paul McCartneys Liverpool Institute of Performing Arts) will play 6 UK dates at the end of March and 2 in Germany early April.
19th March Glasgow – Stereo
25th March Nottingham – Rescue Rooms
27th March Bristol – Crofters Rights
28th March London – Borderline
29th March Liverpool – Magnet
31st March Manchester – Sound Control
05th April Berlin – Privatclub
06th April Hamburg – Hakken
Tickets – www.frankiedavies.co.uk
---