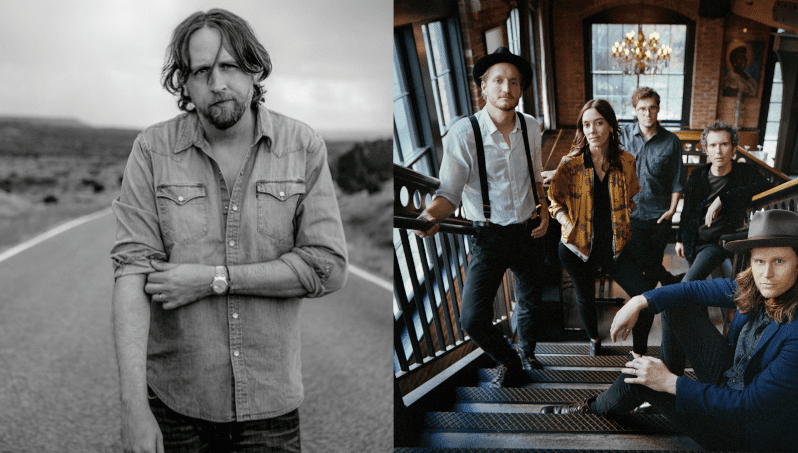 Hayes Carll and The Lumineers top Americana Music Association end of year radio charts
19 December 2019 Featured news
---
The end of year Top 100 Radio Airplay stats for the Americana Music Association are now in, with Hayes Carll and The Lumineers being played most.
Carll's album 'What It Is' secured the Number One spot on the Americana Radio Airplay Albums Chart with the most plays for the year, while The Lumineers' single Gloria was top of the Americana Radio Airplay Singles Chart.
The data is taken from the period of December 18 2018 to December 17 2019 for the Americana Music Association, who are behind the hugely important festival that is AmericanaFest.
The Top 10 Americana Radio Airplay Albums of 2019 were:
1. 'What It Is' – Hayes Carll
2. 'Fever Breaks' – Josh Ritter
3. 'III' – The Lumineers
4. 'Turn Off the News (Build a Garden) – Lukas Nelson & Promise of the Real
5. 'Signs' – Tedeschi Trucks Band
6. 'Jade Bird' – Jade Bird
7. 'We Get By' – Mavis Staples
8. 'American Love Song' – Ryan Bingham
9. 'Walk Through Fire' – Yola
10. 'Closer Than Together' – The Avett Brothers
The Top 10 Americana Radio Airplay Singles of 2019 were:
1. Gloria – The Lumineers
2. Old Black Magic – Josh Ritter
3. Bad Case – Lukas Nelson & Promise of the Real
4. Stay High – Brittany Howard
5. High Steppin' – The Avett Brothers
6. Hard Case – Tedeschi Trucks Band
7. Change – Mavis Staples
8. Jingle and Go – Ryan Bingham
9. All Your'n – Tyler Childers
10. None'ya – Hayes Carll
---