With her sunny disposition and effervescent vocal, Camaron Marvel Ochs is country music's very own "Little Miss Sunshine". Country Music caught up with the bubbly blonde to get the lowdown one of the scene's brightest lights.
Charismatic, Camaron Marvel Ochs, aka Cam, is the Californian gal with the psychology degree who wowed every stage she played at this year's Country to Country Festival. She's a thoughtful, engaging woman and her debut album, Untamed, and breakout single Burning House, are rare in being instant classics that also repay repeated listens.
A jolt of fresh energy, Cam has not looked back since she released her debut studio album, Heartforward, in 2010 on an independent record label. She was soon snapped up by Sony Music Entertainment and released both a debut EP, Welcome to Cam Country, and Untamed in 2015. The 32-year-old singer-songwriter has gone on to charm country music fans the world over…
You're a born and bred Californian, so why did you pick country music?
Being Californian, we are aware of how country music migrated during the dustbowl, and brought the whole Bakersfield sound. You had all these people making music for dancehalls, for their own audience. They were doing it in their own way. That's something that all Californians love; being independent and entrepreneurial. When we make any kind of music, we make it how we want to make it. Like [hip-hop icon] Kendrick Lamarr, I'm so proud he's from my state. If you're going to devote your life to something that's probably going to put you in financial ruin… I couldn't just sing, "oh baby, baby".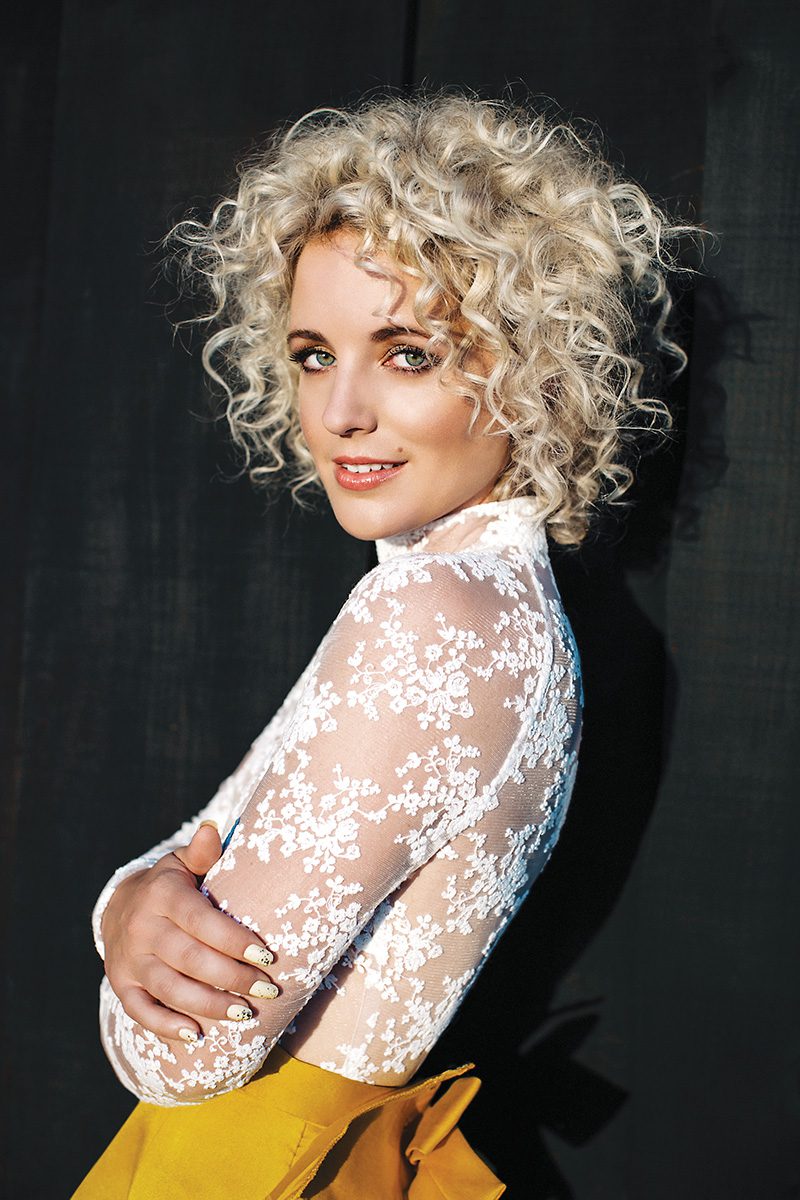 What are your first memories of music?
I remember being in my parents' room, and besides Twinkle Twinkle Little Star, the first song that I knew how to sing was I'll Follow The Sun [from the Beatles For Sale album], which I'd been listening to with my friends. I was maybe five, and we'd just moved to Northern California, and I would sing those words over and over.
Growing up, what country music did you listen to?
Patsy Cline was my favourite to put on repeat at the ranch. I sang Crazy and I still do. Some Willie Nelson. My parents and grandparents also loved what's on the fringe of country, like Bonnie Raitt and Ray Charles. People with one foot in country, one foot out. I met Bonnie at the Grammys, and she is hip! That streak in her hair is the hippest thing I've ever seen.
Were there any musicians in your family?
Nobody! My dad sings well and is a great singer, great tone and pitch. But when he was in elementary school he was singing through the halls on the way to the bathroom, and a teacher was annoyed with him for making so much noise. So he brought him in front of this older class and said, if you want to sing for everyone, do it right now. It embarrassed the shit out of him, and he says that was the end of his musical career. You don't really meet musicians in the Bay Area, in California; it's such an expensive place to live.
One of my friend's dads was in a cover band and that's the closest I ever heard anyone. It wasn't really a financial career, so you'd never devote your life to it. When I got into psychology, I loved the research, studying emotions and what makes you feel the way you want to. Just when I was about to dive into that career full-blown, I went to my professor and she said: picture yourself 80 years old, and what you'd regret, missing out on psychology or music? I was like, 'doh!', it's music. So I'd graduated at 21, but didn't quit everything until I was 24 or 25.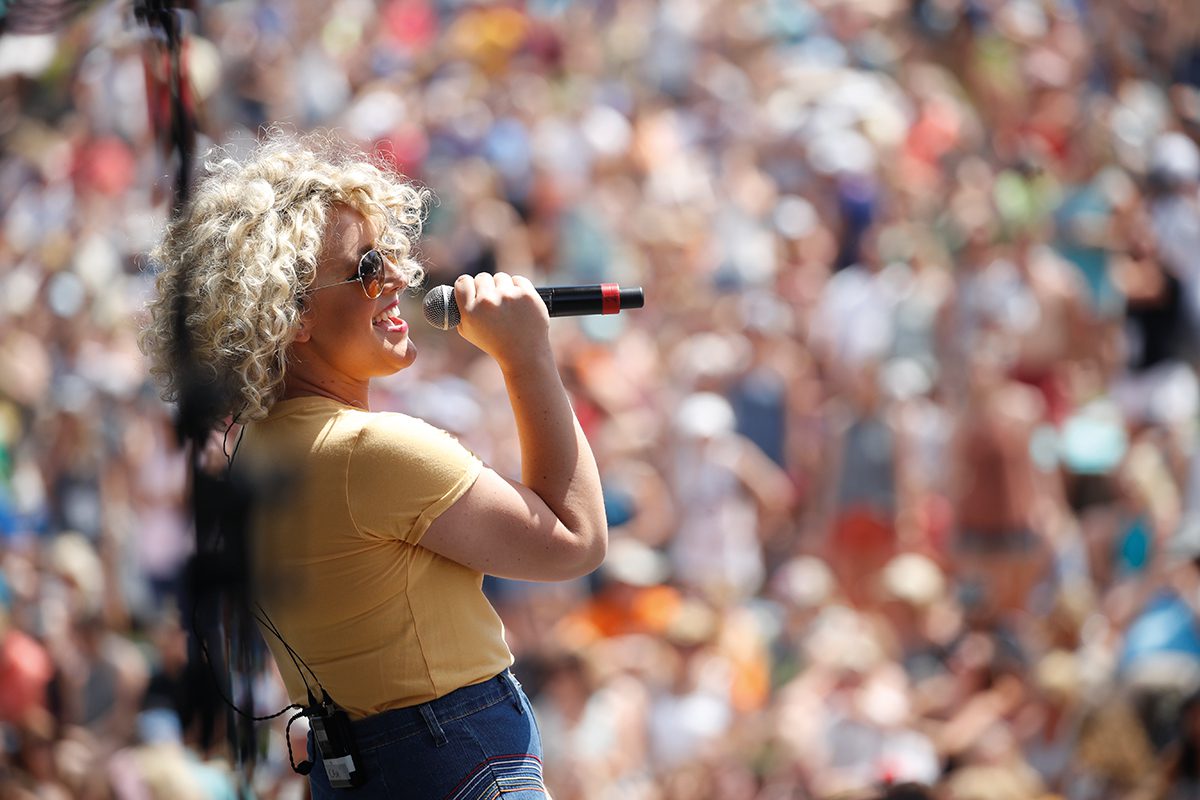 How did you keep involved in music while studying?
I graduated from UC Davis, which is very agricultural, so on Wednesdays I went line dancing. I started doing research there, and then I worked at Berkeley, then Stanford, which is where I talked to my professor about getting out. That's when I switched. I learned how to play guitar during college, and back in fourth grade, my parents put me in a children's choir. So that's how I learned how to sing, to read music, to harmonise. I learned theory, and I could sing in 14 languages!
We did lots of religious stuff, and actually travelled Europe and sang in Canterbury Cathedral, and Notre Dame in Paris. In high school I sang in the choir. Then in college I started an all-female a capella group. That was awesome, because there wasn't one, and they're still going, and sell out this huge concert hall on campus every year. I am so proud it still exists. When it started out I had friends sit with me on a couch when people auditioned so it looked like there was a group already!
Did your studies help with songwriting ideas?
In Davis I worked on attachment theory, how you relate to your parents and your romantic partner. Then, at Berkeley under Bob Levenson, I learnt relationship dynamics and conflict resolution… which was all very songwritery! In Stanford, under Jeanne Tsai who does culture affect valuation theory, I was educated in how culture influences what emotions you want to feel. How in Eastern cultures, there's a valuing of calm and peaceful, and in Western cultures there's generally a valuing of excitement.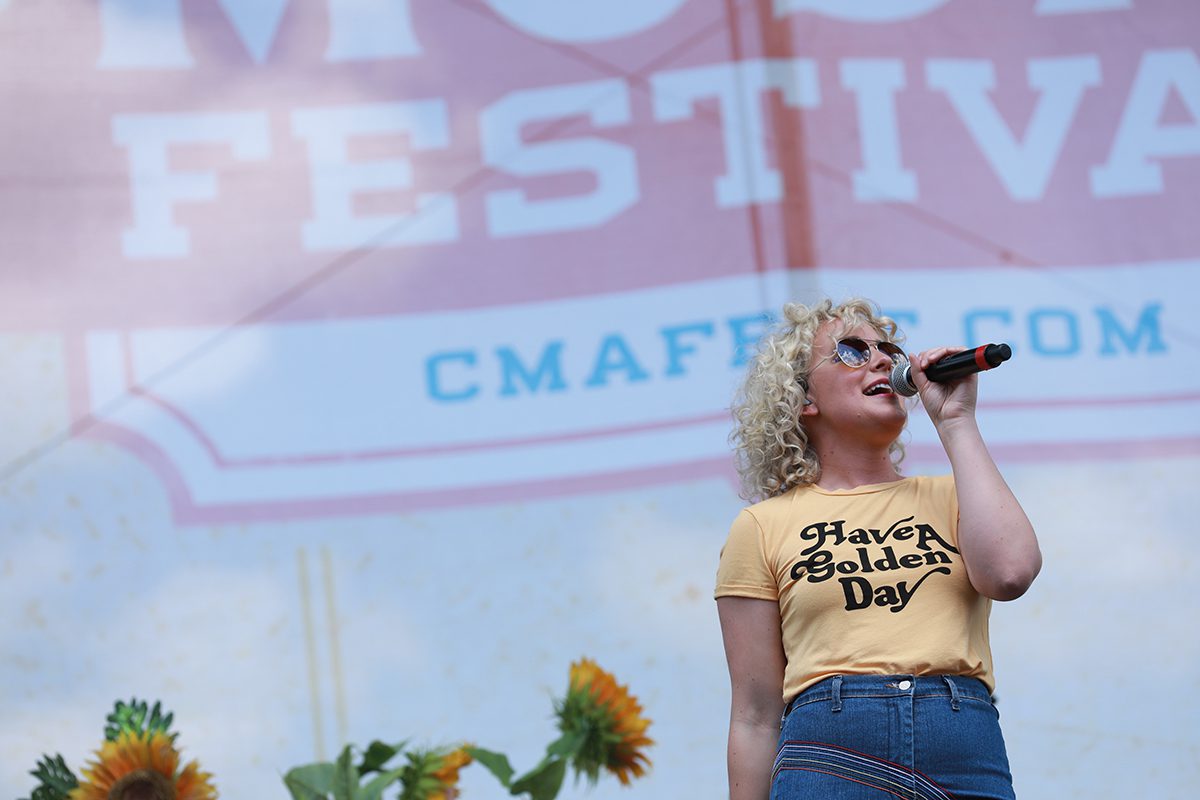 What music were you listening to during this time?
I love travelling, and I spent four months in Nepal. I realised there were things I needed to re-learn. So when I came home I started listening to American genres – hip hop and country. I'd been one of those people who picked songs that I liked from genres, but never only one genre. I loved soundtracks and my grandparents' 30s, 40s, 50s music, and my parents' music from the 60s.
Tell us all about your most recent album, Untamed.
It's an album with its own internal structure, which I like. I don't like it when people have a lot of the same sounding songs. And some tracks you get more out of on further hearings.
The album's texture came from Jeff [Bhasker], the executive producer. It resonated with me how I just love being immersed in other worlds – that you can come into an album and you're in a whole thing. Music isn't in a vacuum, you should hear outside sounds brought into the mix.
How did you hook up with your co-writer and producer, Tyler Johnson?
I was dating his roommate, and they both worked for Dave Stewart [of Eurythmics]. My boyfriend said you should write with Tyler. As we started writing, it just clicked and built a sound. We thought we were writing to be songwriters five years ago. How unlikely that I'd ever be a successful artist!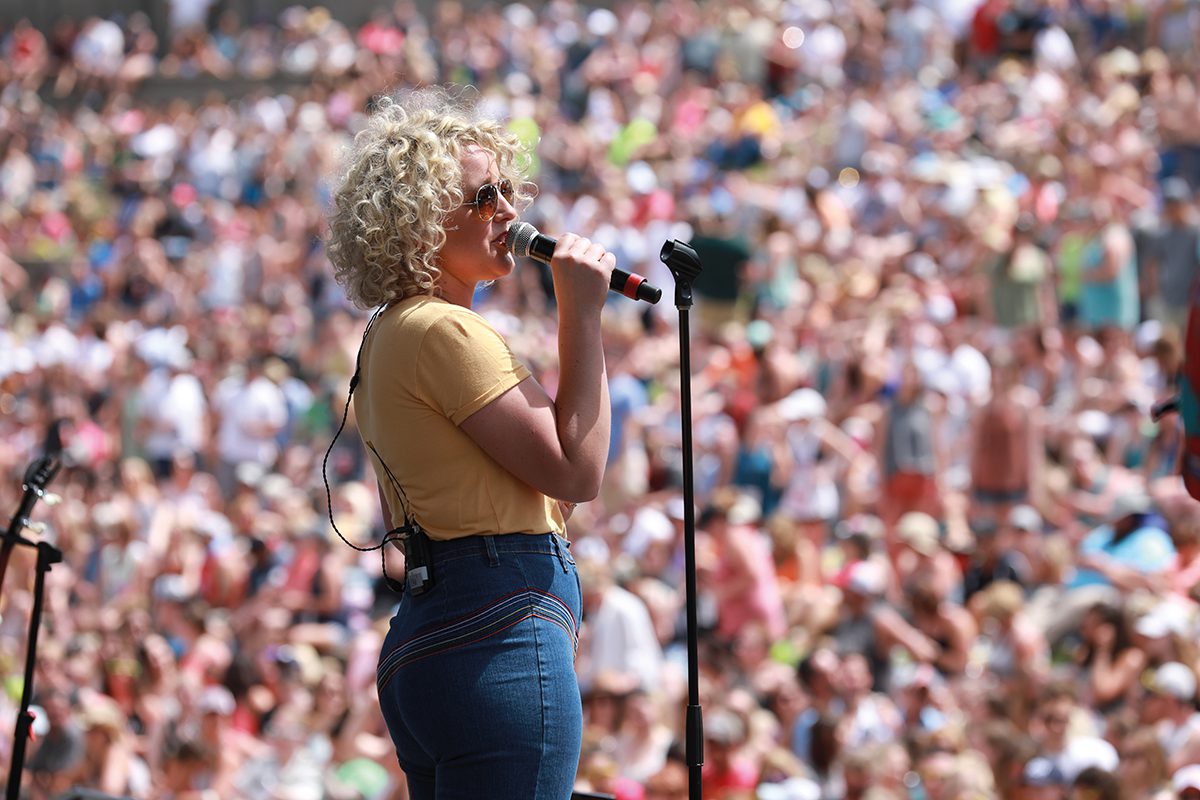 What inspired Mayday?
That's about the boyfriend who introduced me to Tyler. We were in a horrible long-distance relationship for three years. After a long ride home he started yelling at me and I just thought I can't do this any more. He told me, no-one's going to love you like I love you. When you're younger, you believe it. You ask yourself if you really should stick it out? A total asshole!
And what about the track Cold In California?
Well, my manager, Lindsey is married to Tyler, and when they were dating, she would come visit, and we were joking how funny it is to be in California and still be cold. I borrowed that wind-in-your-soul type line from Cat Stevens, and pulled it all that together. How when you're chasing after your dreams, it ends up being uncomfortable. If things get difficult and you end up feeling cold in California, you could turn back to your cosy, comfy life from before… And I like highlighting the fact that the answer is: of course not!
And finally, can you explain Burning House?
It's about guilt! I was going to apologise to my ex-boyfriend, because of the way I broke up with him. I went to bed with this apology practise on my mind. In my dream that night I saw this house on fire, and the emergency crews say: he's in there, it's about to go down, you can't go in. So I run into the house like a superhero. He's there, I can't get out and I can't get him out either, so instead I just stay and hold him so he doesn't have to die alone, and we die together. It's guilt times eight million!