On his first album in 10 years, ex-Byrds man Chris Hillman marries old Byrds classics with new songs built around his love of bluegrass and classic country harmonies. As he tells Country Music, "This album's like a history of everything I've ever done."
If Chris Hillman had "only" been bassist and co-vocalist for The Byrds, he'd be an icon: that's what got him in the Rock & Roll Hall Of Fame, after all. But Hillman is, of course, much more than that. The most fervent follower of bluegrass in the legendary 60s group, Hillman was instrumental in turning The Byrds into pioneering country rockers on the album Sweetheart Of The Rodeo. He was largely behind the recruitment of Telecaster wizard Clarence White to The Byrds, and also Gram Parsons.
When The Byrds fell to ground, Hillman co-founded The Flying Burrito Brothers with the mercurial Parsons, and went on to star in the Desert Rose Band, who brought sheen to country-pop in the 70s and 80s. Along that road, Hillman has honed his love of trad country, his mastery of mandolin, plus his fine voice and songwriting to the extent that he's now considered something of an elder-statesman of country traditionalism. Whoulda thunk he once got booed at the Opry?
After 10 years without releasing anything at all, Hillman's now back with the aptly named Bidin' My Time – a wonderful album that pulls all the strings of his art together.
At 72, Hillman's still sharp as a tack: when Country Music calls him at his California home the day after Glen Campbell's passing, he's keen to emphasise: "I'm in good shape, and it's a beautiful California morning!" But Hillman makes sure he offers genuinely fond memories of Campbell. "I knew him well back in the 60s," he begins, "he was a phenomenal artist around LA. Man, what a talent.
Wichita Lineman is still to me, one of the greatest songs ever written, one of the greatest performances ever from Glen, too. But he had so many. We're losing all our heroes. That's the world we're in now, right?"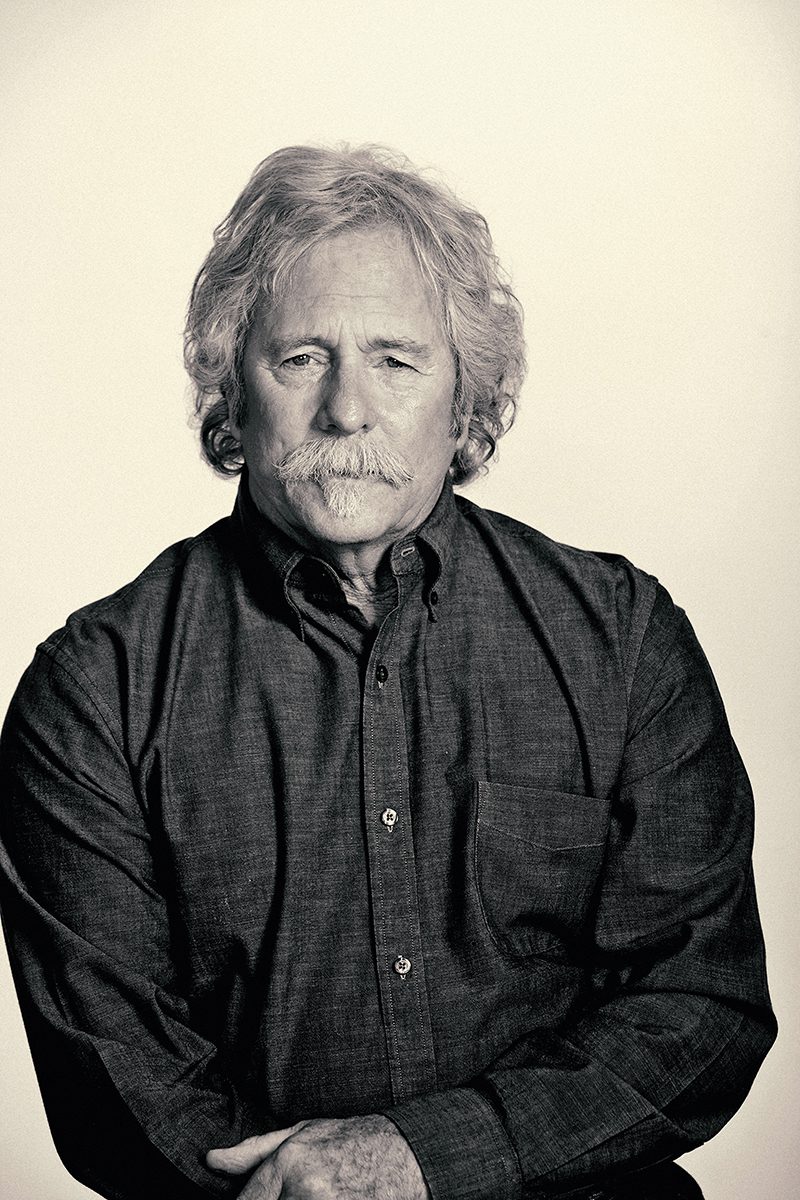 Thankfully, Hillman is still very much with us, and he's delighted. "In all honesty, I never thought I'd release another record. And nor did I care!" But his long-time collaborator Herb Pederson (also of the Desert Rose Band) and Byrds fanatic Tom Petty had other ideas.
"They got together and kinda said, 'We've got you a record deal, so do you want to make a record?'" Hillman explains. "I said, 'Well, yeah… but you haven't heard any of my songs.' Tom just said, 'I'll tell you if I don't like 'em. But Chris, I'm honestly not worried about that.'"
Petty was right not to fret. Bidin' My Time mixes some of those Hillman originals – "just layin' around, really" – with reworked Byrds songs and a shot of covers (the Everly Brothers' Walk Right Back and Petty's own Wildflowers) in an enchanting country-fied set. "I've had a wonderful time making this," he says, and why wouldn't he?
Back to bluegrass
Hillman's love of bluegrass and country shines brightly on Bidin' My Time, even if – as you'd expect from an ex-Byrd and Burrito Brother – it's refracted by its own "Cosmic American Music" lens. But, at heart, Hillman's a traditionalist.
"Growing up in the 1950s was probably the greatest time in the States," he remembers. "I lived in a lovely small town, we had a horse, it was idyllic. You couldn't duplicate that now. I was a third-generation Californian, my great-grandfather came out from Massachusetts in the 1880s by train, wagon and horse.
"Why did I fall in love with bluegrass? Well, rock'n'roll went to sleep around 1959! It was all Fabian, Frankie Avalon, and all that. Elvis was in the Army by then. So I, and all my peers in The Byrds, got into folk music. But I was also into bluegrass… definitely the odd man out. There was one or two in my school out of 500 who liked bluegrass.
The first man to take me under his wing was my High School custodian, the janitor. He was from Arkansas, and sang at the weekends. He had the first Buck Owens album on Capitol, this would be 1961. It just struck a chord. Just listen to those old Flatt and Scruggs records."
Byrds fans will delight in Bidin' My Time for a number of reasons. A major one is its Byrds reunion of sorts, with both David Crosby and Roger McGuinn guesting. Hillman says of the new take here of the Pete Seeger-written Byrds classic Bells Of Rhymney: "I just wanted to get Herb Pederson and David Crosby to sing together.
"It's still my favourite song that we ever recorded in The Byrds." Then, there is also an update on one of The Byrds' first country songs, Old John Robertson [originally on 1968's The Notorious Byrd Brothers]. Hillman has updated the song he co-wrote with Roger McGuinn as New Old John Robertson, after discovering more about its subject. The song itself is another insight to Hillman's childhood.
"John Robertson was a silent film director and actor in 1920s Hollywood, and the last movie he ever did was a talking movie in the 30s with Shirley Temple. But I just knew him as this retired man in the small town I grew up in. He'd always stop and talk to you. He was a wonderful looking man – big moustache, a Stetson hat, a beautiful tweed jacket and riding jodhpurs.
He would just escort his old wife around town, y'know? When I was six or so, he rode his horse into the Post Office –
a wonderful guy, and so kind. You'd always find a dollar on the ground. 'Excuse me sir, I think you dropped a dollar?' He knew. He'd dropped it for us kids."
In keeping with its nostalgic theme, Hillman also revisits his beloved Everly Brothers. "Bye Bye Love was the first single I think I ever heard. That beautiful, crystal-clear harmony always attracted me in music I only realised when we finished the recording process, that my Walk Right Back kinda ties the whole album together. This album's like a history of everything I've ever done. A little bit of bluegrass, some country, some 60s pop…"
And if your tastes lean to that quintessential Byrds-ian sound, you won't be disappointed by a sparkling rerecording of Gene Clark's She Don't Care About Time.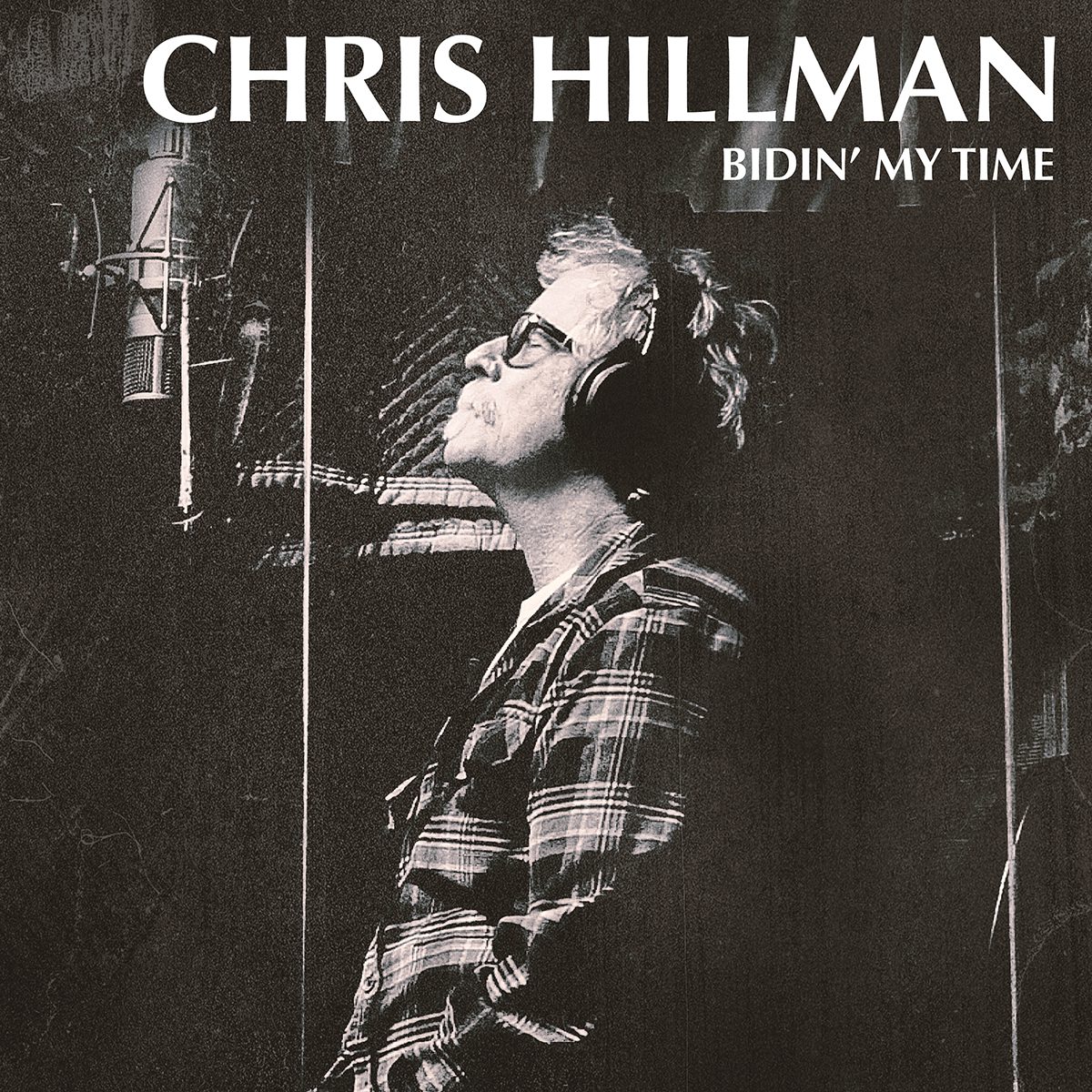 Just as good is a rarer power-poppin' Byrdsong, Here She Comes Again which Roger McGuinn and Hillman had written years ago. "We'd never recorded it," says Chris. "All I had was a scratchy live bootleg from 1979." But it's away from the jangle-pop where Bidin' My Time is most-personal to Hillman. Its superb title-track was another strangely-unused song first written while he was fronting the Desert Rose Band in the 70s and 80s.
"I loved that band," he recalls. "I like to think of us then as a highly-evolved Burrito Brothers. We were very tight musically and everyone was a professional, no baggage. I was singing all the leads, writing a lot of the songs, but I felt I'd earned that. We had a real successful run on country radio in the States, and were very accepted by the country community which I was thankful for. They didn't connect the dots with The Byrds or anything else. Yeah, the Desert Rose Band ran its course, but that was also a good thing… We decided to stop. It was the only band I've been in that didn't explode."
Wasn't born to follow
By virtue of being dead, Gram Parsons will always get the headlines as the country-rock pioneer of Byrdsville. But it's undeniable that Hillman more than played his part. He's modesty personified when it's suggested he's as responsible as anyone for the seeds of country-rock.
"I was doing only what I did best. What I was comfortable with, the music I loved. But when we hired Gram Parsons, I had an ally – here was someone who loved the music as much as I did. So, yeah, we gently nudged things…"
He still chuckles at the memory of The Byrds being booed at the Grand Ole Opry in 1968 at the time of Sweetheart Of The Rodeo: "It's all water downstream now, right? They sure got a little more liberal. There are members of the Opry now you'd never even dream!" And he is more than aware that he's no longer the long-hair outsider, but the respected old timer.
"I don't hear anything I like much these days. Well, Chris Stapleton is pretty good, but I don't hear much else. Country music to me is always about the songs. It's like Merle Haggard said: 'Merle Haggard the artist is supported by Merle Haggard the songwriter.'
Even in bluegrass, I hear such good, talented players… but I don't hear the songs anymore. It's a different world now." And with, Chris Hillman' is gone, back to the California sunshine and his beloved bluegrass.