From underground punk to authentic country outlaw via the biggest band on the planet, Chris Shiflett gets back to his roots.
Having rocked some of the biggest stages on the planet, including a recent triumphant headlining performance on the Pyramid Stage at Glastonbury Festival, Chris Shiflett's day job as guitarist in Foo Fighters is a pretty sweet gig… but just how many of the devoted Foos followers are aware that while Shiflett riffs out the solos to some of the world's biggest and most recognisable anthems, they are also watching a devotee of Merle Haggard and Buck Owens?
The native of Santa Barbara, California a full-time Foo Fighter since the turn of the century, came to the renowned rockers via the much-missed punk outfit No Use For A Name. Projects outside The Foos in recent years include two albums with his band the Dead Peasants, which dropped subtle hints of Shiflett's fondness for country and rockabilly. But on his rather splendid new release, West Coast Town, Shiflett dons the Stetson and heads down to Nashville to make a record with über-producer Dave Cobb.
A couple of weeks before The Foos' blistering Glasto headline slot, Chris stopped-off in London for a couple of one-man acoustic shows. As he played selections from the solo venture at his Water Rats gig, his outlaw country credentials were seen by all to be entirely authentic, especially when opening guest Sam Palladio joined him for a turn at Waylon's Are You Sure Hank Done It This Way.
West Coast Town is country with the edges frayed, with an ultra-traditional twang alongside an indie-rock edge.
"When I was a kid I had older brothers that had great record collections," he says. "So in my house growing up that was all we did, listen to music, talk about music, play music. My oldest brother Mike gravitated towards The Stones, The Beatles and Elvis, then as time went on Sabbath, Kiss and Aerosmith. We were a total classic rock family. I didn't even have to buy records much until I was a teenager and my tastes started to diverge from my older brother's."
Country was there, in the corner of Chris' eye, but not the mainstream version. "For me, it kind of started through rockabilly," says Shiflett. "The Stray Cats were a big deal with me when they first came out, then through that, people like Robert Gordon, Eddie Cochran, Gene Vincent and Johnny Burnette. So I really viewed it like that was what started me listening to older music that had that twang to it."
Then the influence of a storied California punk band took a hand. Chris said: "Somewhere around my late teens, Social Distortion started to draw from some of that, and I was, I am, a huge Social Distortion fan. When they started throwing old country covers into their set — and there was a certain look, they would rock that old-fashioned style with the pomade hair and all that – that was really appealing to me, I started going down that road.
"Probably like most people, I just started with the obvious stuff, Johnny Cash and people like that. Then when I was in No Use For A Name, Tony Sly [frontman] was really into all the alt-country stuff that was kicking off. To me those bands like Son Volt and that early Wilco stuff, and Ol' 97s, they were drawing from a lot of that Stonesy rock'n'roll thing, which is totally in my wheelhouse anyway. It made sense to me musically and appealed. So that's what really led me back."
What If I Say I'm Not Like The Others
It was the scenic route, but Shiflett has planted a flag where all those genres intersect, even if he's pretty sure that his bandmates in the Foos don't fully empathise. "I would say most definitely not," he chuckles. "Everybody in the band, just like all musicians, has a pretty wide range of musical tastes, and it's all different. But no, I don't think I have any comrades in the twangy country department.
"When I first started going down this road, I remember I was out at 606, our studio. I was recording something and a pedal steel player I know was laying down a track. Dave [Grohl] stopped by for something and he walks into the control room, and I'll never forget the look on his face was classic. He looks at me and goes, 'What the fuck are you doing?' He's not going to be putting his cowboy hat on and joining with the country band with me at any point."
Nevertheless, that sense of musical inquisitiveness is a prerequisite to be part of the enduring rock institution that Foo Fighters have become. Shiflett has that to spare, not just in his music, but via his excellent, fortnightly interview podcast series Walking The Floor, of which he's now made some 90 episodes.
As you'd expect from his résumé, the shows have Shiflett jumping with ease from one touchstone to the next, but recent guests have included time-honoured country frontiersmen like Rodney Crowell and Marty Stuart as well as emerging Americana flag-bearers such as Sam Outlaw, Courtney Marie Andrews and Jaime Wyatt.
Indeed, it was via that series that he met Dave Cobb (the man behind records by Chris Stapleton, Jason Isbell, A Thousand Horses and so many more), who would give his album its final coat of Nashville bona fides.
"I just cold-called him," says Shiflett, "because so many of the records I'd listened to over the years were records he produced, and I had this trip planned out to Nashville, because my podcast is pretty much country-Americana, alt-country, roots music-themed. I'm on the west coast and sometimes it's hard to connect with those artists.
"He was one of the interviews we'd lined up and he was like 'Totally man, come on by, no worries.' He's a pretty laid back guy, that's one of his qualities in the studio, you never felt stressed. There were never any freak-out moments, which are pretty common."
From there, getting Cobb to produce West Coast Town was a natural step. "Once I booked the time with him, for the next few months I just went into my studio every day and woodshedded by myself. To go from being so in my own head with the songs and so wrapped up on it, to be able to take those songs, hand them off to somebody else was a luxury."
As Isbell describes to me elsewhere in this issue, Cobb brings a quiet assurance to a record in which less is almost always more. "The fact that he'll work with a guy like me too is pretty cool," says Shiflett. "I cannot overstate the impact that that guy had on the way these songs turned out.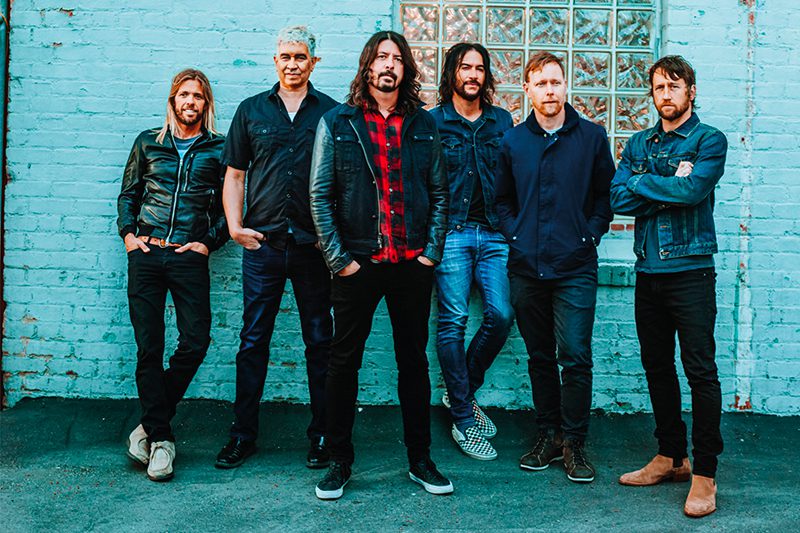 "I never worked with a producer on my solo stuff, it was always just me. I asked Dave to produce my record because I wanted the experience of having somebody come in and take my songs to another place. It's a little counter-intuitive for me, and probably for a lot of musicians, but I just shut the fuck up and listened, and I'm glad I did, you know?"
Shiflett's previous albums with the Dead Peasants, their self-titled 2010 record and 2013's memorably-titled All Hat And No Cattle, led directly to the new release. The latter was a covers album with a version of the Waylon Jennings song he played live in London recently, and tunes by Haggard, Owens, Jim Ed Brown and Dwight Yoakam. Along the way, Shiflett's remembered to make sure he's having fun.
"The first Dead Peasants record was the first time I ever wrote and recorded songs that were leaning in the direction of Americana," he says. "They were based around acoustic guitar, and there's a lot of pedal steel. I went out and toured it a little bit, and I started to notice that when we would throw in a couple of honky tonk covers, those were the only songs that people seemed to have a good time with. That record is all minor key and mopey, and the songs just aren't very fun to play live, so that led to doing the covers record.
"For a long time I was listening to was the really old country, so I wanted to go out and just get comfortable playing that style of music. That led to the record and writing these songs just felt like a natural evolution of my songwriting. I personally don't think of it as a straight-up county record by any means, it's equal parts rock'n'roll and country and whatever, a mish-mash of a bunch of different things. But that honky tonk sound is definitely a big influence on it."
Open Your Eyes, Step In The Light
A lot of the acceptance of an album is perception, of course. Shiflett agrees. "Based on where your interests lie, people react to you differently," he says. "Country people think of it as a rock or punk rock or cowpunk record, which cracks me up, but I'll take it. Then rock people think it's like a country record, and I don't view it as a straight country record either… If somebody hears a steel guitar or a mandolin, 'Ohh! It's a country record'.
"Country is such a broad term now. Mainstream country is pop music nowadays, and some of it isn't really all that far off alternative rock, it has a lot of the same sounds and chord progressions.
"In the old days, country relied a lot more on that 1 4 5 chord progression, and there was a darker line stylistically between it and other genres. Now that's not the case. But the same can be said of all genres, they've all blended together in a way. It makes me happy that I can go and play a festival like Stagecoach and not seem wildly out of place at it."
With Foo Fighters back in tour mode, Shiflett says that he's looking for "cracks in the schedule" where he can fit in some more solo shows, and will mount his own next tour whenever time allows. In the meantime, he's well adjusted to the differences between being in a globally-celebrated rock band and going out on his own as an alt-country adventurer. Just stay off a couple of topics.
"I get the whole 'the guy from the Foo Fighters is going country' perception, but if you don't know me personally, how the fuck do you know what I've been listening to? But that's par for the course. At the end of the day, the reaction's been pretty good and we've gotten some good reviews. When you put out records, you have to accept that some people are going to like them and most people aren't," he concludes.
"It's fine, it's not for everybody. I don't care if somebody gives my record a bad review, I can totally deal with that. The only time it sticks in my craw? I read a review the other day that somebody said on one of the songs, I had re-purposed the theme from Friends or something. I was like what?? You can not like it all you want, but don't hang that shit on me!'"
West Coast Town is out now on SideOneDummy. More information visit chrisshiflettmusic.com. Check out his podcast at walkingthefloor.com.