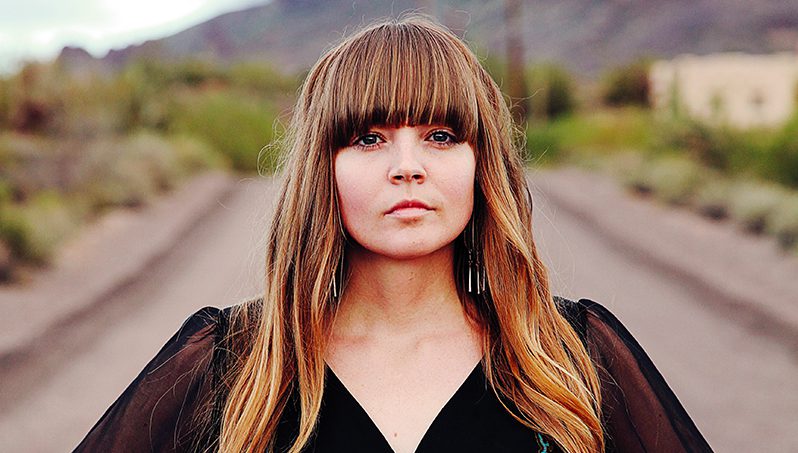 Interview: Courtney Marie Andrews – Somewhere Down The Road
13 February 2018 Interviews news
---
With Ryan Adams calling her "a phenomenal songwriter", Courtney Marie Andrews has quietly become one of the most talked-about talents of 2017. We meet the ex-punk who's risen to acclaimed country troubadour.
Raised in Phoenix, 27-year-old singer-songwriter troubadour Courtney Marie Andrews is currently one of the fastest rising stars of the diverse Americana scene, though she won't be pinned down to a precise genre or even location. "I'm sort of moving around. I don't live anywhere in particular. And because the next few years are going to be so busy, I've taken a liking to just renting Airbnbs. Then I don't have to worry about paying rent when I'm not there. And all my possessions are in a storage unit."
Andrews is similarly pragmatic about her influences across the musical spectrum. She didn't know much about fellow Arizonans like Glen Campbell and Linda Ronstadt when she was young, but says they're now huge influences.
"Growing up in Phoenix, if you were alternative then you were a punk. I loved Bikini Kill, and wanted to be a feminist punk rocker like Kathleen Hanna. I loved female-fronted bands like The Distillers, and I thought Brody Dalle was incredible. I was also into the classics, like The Clash and Ramones. But Bikini Kill was the pinnacle as far as what I wanted to do." So what was the name of her feminist punk rock band? Andrews laughs: "Massacre In A Mini Skirt!"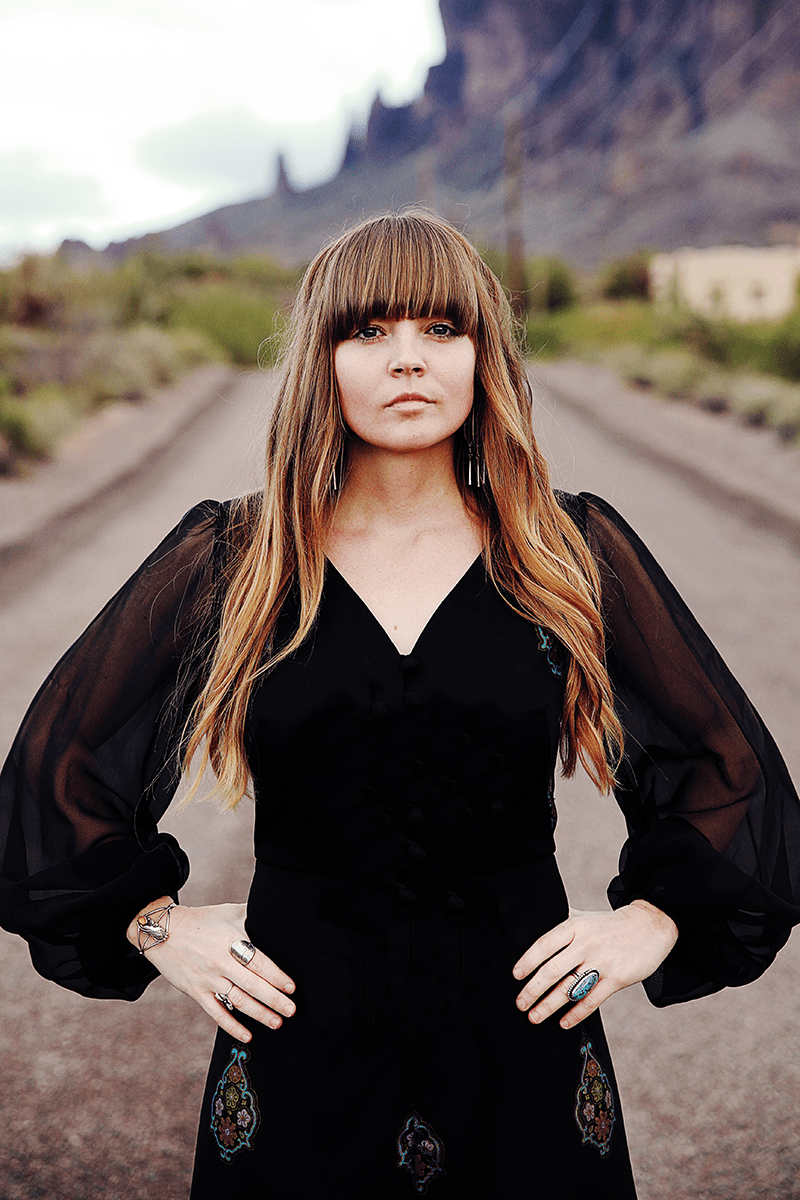 Spooling back a few years, Andrews grew up around creative people, with her uncle doing canvas work (as in her song Paintings From Michael), and her mother always getting into new arts and crafts, making jewellery, but also painting dolls, and miniature scenes on spoons.
"I always remember as a kid we'd work on stuff together and she'd make this very fine jewellery, and what I made looked like garbage. I don't quite have the gift! Music resonated with me more."
Rebel Girl
Andrews describes herself as an unexpected child who had lots of alone time, and was raised primarily by her mother. "And what
I was drawn most to was musicals. When she put those on I fell in love with singing. It's so weird, because I had cousins that lived with us, and none of them became musicians, but I wanted to perform since I was a baby, three years old."
It's no surprise to hear that her favourite singalong musical was Annie. "I wanted to be her, and Tomorrow was the first song I sang in front of an audience. I think it was because I was an only child, I always had this feeling of loneliness. I identified with Annie, and Matilda too, because she was strange, and I always felt like I was a little weird."
She got into songwriting because of her work ethic, plus a lightbulb moment. During one feminist punk band rehearsal, all three girls decided they must write their own material, "and the only person who came back with some songs was me!" She suddenly realised that she adored all the separate elements of being a songwriter. "I loved writing poetry and short stories, and wanted to be an author when I was a kid. Then I also loved travelling, and singing. And when I found out that all three of those became songwriting, I was very pleased that I'd found my path."
Honest Life
So if it hadn't been for Massacre In A Mini Skirt, Andrews wouldn't have discovered her craft. "And the more I started songwriting – by the time I was 15 – the internet was coming around and I could post my stuff on these strange new dial-up forums, and people would comment on them. There was this forum called Acid Planet and someone said, I really love your folky sound." Andrews laughs conspiratorially.
"It sounds really silly, but at the time I thought, isn't folk for old people? Isn't it just old traditional music? Then they listed some people that I should try listening to and I was pleasantly surprised. I thought it was more poetic than punk.
"Of course, there's some people that bridge that, and can be poetic, like Patti Smith, but besides that you can find more poetry in folk and country. So once I discovered that, aged 15, I knew what I wanted to do."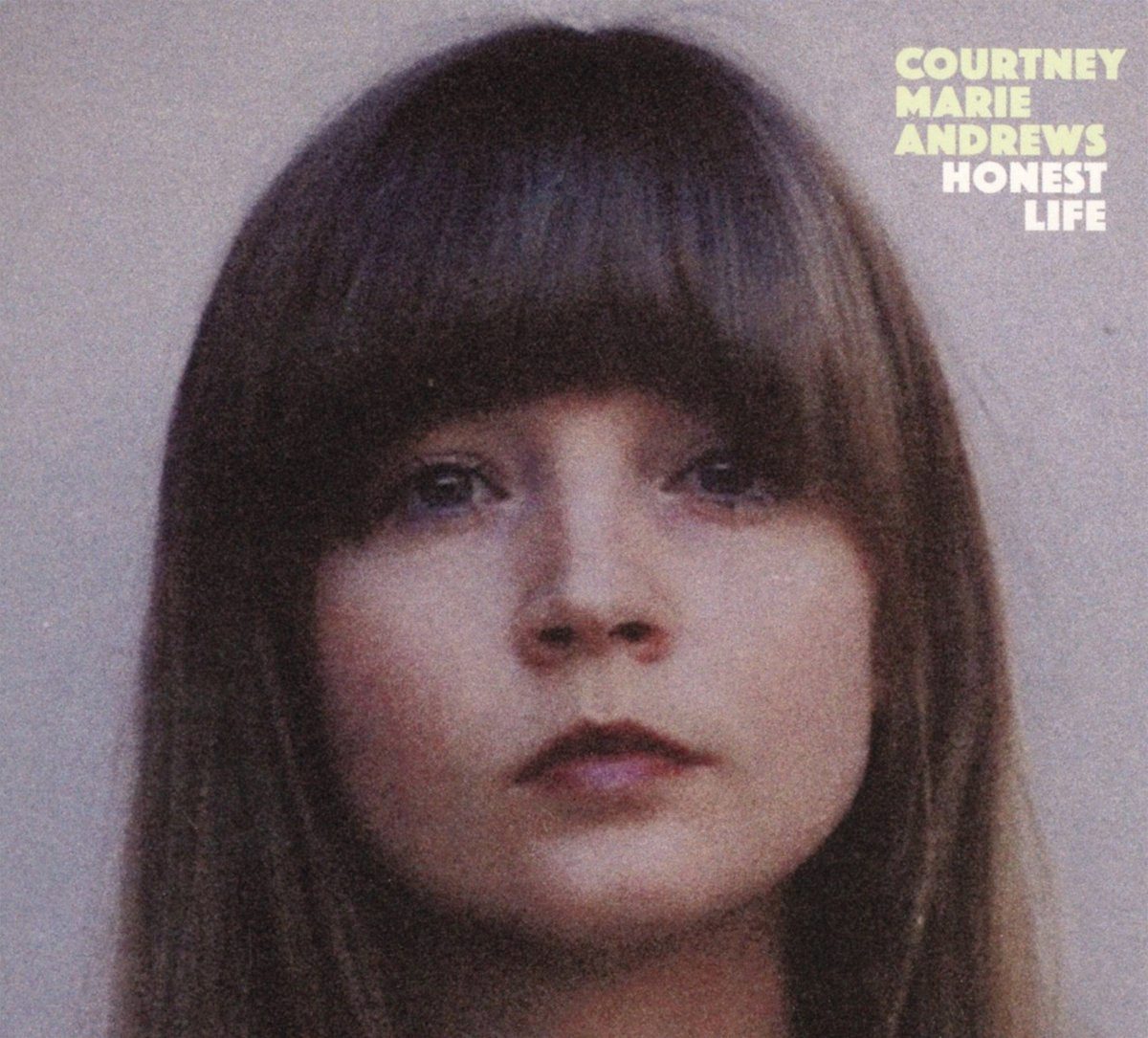 Meanwhile she deliberately honed her guitar skills. "If I was performing solo I didn't want it to be me just strumming a G chord for the whole set." So she developed her guitar-picking to enhance her live performances, which came from hearing underground indie bands like Iron and Wine and Sun Kil Moon. "I thought it was so cool that you could make a solo guitar sound like two guitars. So I sat at home and tried to replicate that as best as I could."
She pressed on as a solo artist and didn't play in bands for about four years, "then I fell into backup singing, really randomly, three times." First it was for Jimmy Eat World, one of the few bands who'd made it out of Phoenix, and then for Damien Jurado, after she'd opened a tour for him. Now she has her own band: "They're the reason I moved to Seattle. They're very close to my heart. They've been my road band whenever I need one, for five years now."
A handful of albums down the line, Andrews has made her breakthrough record, the self-produced Honest Life. "They are very personal songs, because I needed to write them for myself. It's definitely not a record that I was considering others in! That sounds very selfish, but it was an imprint of myself because I was going through a very painful breakup while I was on tour. And songs are what I turn to."
Even the artwork is an uncompromising close-up. "What's so funny about the cover photo is that I didn't have any budget, so I just had my friend take pictures of me standing in the canyons in LA. And my label zoomed it in until it was just my face. I was like, I don't know. That's my face! It's too close! It's everything. And they were like, no, believe us… and they were right."
---