Country Music finds 28-year-old Lukas Nelson in philosophical mood as he ponders life, love and the wider fame that is surely coming his way.
He may be young in country terms, but Lukas Nelson has already cultivated a rich and compelling resume at age 28. Son of legend Willie Nelson, Lukas has played with his father, both live and on his album Heroes. He's played and collaborated – alongside his own seasoned band Promise Of The Real – with fellow elder Neil Young on The Monsanto Years.
Touring with the venerable Young throughout 2015-16 to showcase that album, Nelson was away from the microphone, but his searing guitar still impacted audiences on a cellular level.
As a singer-songwriter in his own right, he's now back with Lukas Nelson & Promise Of The Real and it's fair to say this is the album that will make Nelson a star in his own right. If Lukas was usually seen as "Willie Nelson's son", it's very possible a new generation of music fans will soon know ol' Shotgun Willie as "Lukas Nelson's dad."
Lukas Nelson & POTR is steeped in soulful blues, and punctuated by soft rock, but with its yearning vocals, and universally-relatable storytelling it is, at heart, a collection of songs that are authentically country. It's got its feet firmly in 2017, though, with Lady Gaga (a genuine country fan, incidentally) guesting on Find Yourself and a cross-genre appeal to music fans of all stripes.
Just to get comparisons out of the way: Lukas' voice may be redolent of his father's as they share some similar phrasing plus a hint of that delicious, nasal twang. However Lucas possesses a big powerful voice of distinction. LN & POTR proves that the apprentice who learnt much from the master has now defined himself as a unique artist of depth, potency and integrity. And in conversation Lukas is passionate, philosophical and frank, and it's sometimes best to leave his expansive musings speak for themselves…
CM: Ostensibly, your charmed life on the road with Neil Young, surfing at home in Maui and living part-time in Austin, Texas, would appear to be one of luxury. Is there a struggle which helped inspire these visceral, soul-baring songs?
LN: Right now I'm a pretty happy person.
But I think the one thing that everybody can relate to no matter where they come from is that heartbreak hurts just as bad no matter the walls that you have that surround you or the quality of the mattress you sleep on. Lost love still hurts hard, across the board.
So, love and death are the great levellers?
Love is as human as needing to breathe and it comes in many forms: your first major dose comes from your parents, which can also fuck you up depending on your parents. I got lucky in that because I have great parents, but we have our issues too. The teenage years are a critical point of reckoning and the preface to becoming an adult. It's about: 'When do I take ownership of my heart? When am I an adult?'
It sounds like you've thought a lot about your own growing up?
As a younger kid I did a lot of inward exploring because I wasn't very happy, and I didn't really like myself as a youngster. I felt a little bit angry because we had so much privilege yet so many other people had so little. Plus I wanted to just stay in one place so I could have friends like other kids.
There are certain things I was unable to do because I felt we were sheltered and felt imprisoned by my situation even though the experiences around me were great plus we were surrounded by really conscious, aware, artistic people who were ultimately helpful to me. But I felt I didn't get a chance to have friends because I never lived any where longer than three months, ever.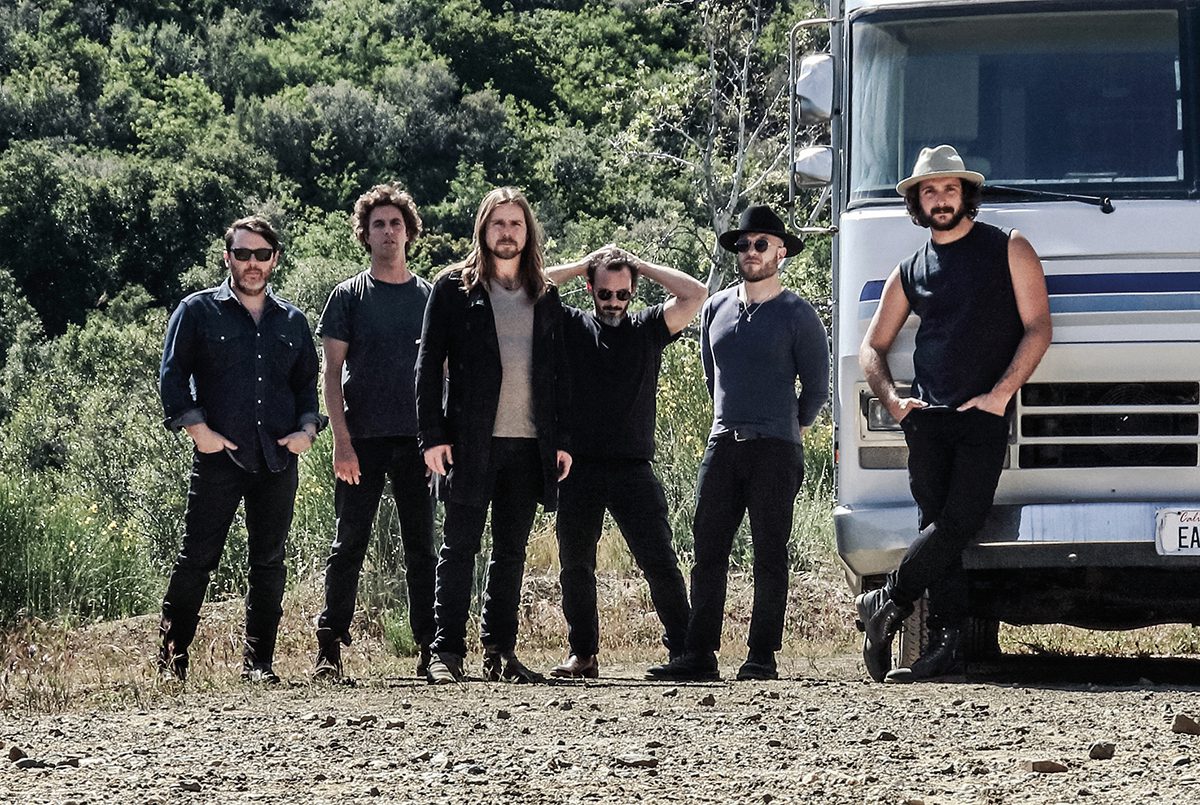 Mom raised me mostly because my dad was on the road constantly. I love my dad because luckily he's such a good-hearted person and I learnt much from him – watching him interact with other people. My mother did the best she could because there's no manual on parenting and I had to unlearn some things and try to love myself and become a more well-rounded human being.
That for me took breaking free of the confines of my own mind. The irony I became very aware of is that many rich people who have 'everything' are the least happy people. I'm a big reader and read voraciously both fiction and self help books as a teenager. I recognised I was privileged, but I wasn't happy. I was always a searcher for happiness. I read many self help books like The Power Of Now, The Four Agreements and I read fiction like Joseph Campbell and [Herman Hesse novel] Siddhartha.
Hesse's theme of rebirth really touched me. So regardless of what's around you what you feel is a choice, as is suffering. So for me, the real heart of my music is not suffering but the epiphany I get when I've been searching and then discover the right thought or answer that has a lot of energy and opens a new pathway. Those thoughts can make great songs. Don't Lose Your Mind is an old song of my mine which is a mantra I tell myself to not let my thoughts control me.
Gratefulness is something you've spoken about in the past and how crucial it is to your well-being…
If you can't live in perpetual gratitude then you've missed the point. I'm just grateful to be alive. I'm learning and understanding more where I now feel a bit more informed for my age. But I've lived a long life for a 20-something. I've been to a lot of places, had some unusual experiences and I'm so lucky to be here. I have to keep moving which helps me.
You think you are restless?
No, I meant artistically moving. I'm actually a restful person and I sleep a lot (laughs). Right now, I'm not really searching for anything and I'm just taking it one day at a time. But I guess I'm relatively at peace. However when I get into a relationship that's when I'm not at peace. I've yet to have a relationship that doesn't completely' tear me apart inside.
That's good for personal growth but love is the one kryptonite I really have because when I go into a relationship it's 100 per cent from me so to go back to the beginning of your question we all have the power to lose ourselves in love.
So when I find someone who I can devote my heart to it puts me in a vulnerable place. But I've never become too jaded to stop trying because I think it' s part of what life is all about. Every time I lose love I gain perspective, more epiphanies and more songs from it. Life is riddled with loss as you lose everybody in life, eventually. So I think that's the main reason I keep trying. Why not try to love no matter how long it lasts?
We saw you on the TEDx Talk (Montana, in January 2017) and enjoyed your acoustic playing, but your riffing on philosophical matters like these was equally riveting.
Thanks, I only had a little bit of time for that and only made up my topic right before we taped it. So I came up with perspective as my subject of the talk and figured I could easily bullshit on that for my allotted time…
I am my father's son
One listen to his new album and you'll realise Lukas Nelson isn't "bullshitting" at all. Although born into country royalty, he's very much following his own path, and with refreshing openness and honesty. He's used to talking about his family and his unique upbringing – as shown by his earlier words – but he insists he's not at all bothered what the Nashville machine thinks of his music. It may even be significant that he's signed to Los Angeles' Fantasy Records, current home to disparate music dreamers such as Prophets Of Rage, Gov't Mule and Tedeschi Trucks Band, and once the cradle of the legendary Creedence Clearwater Revival.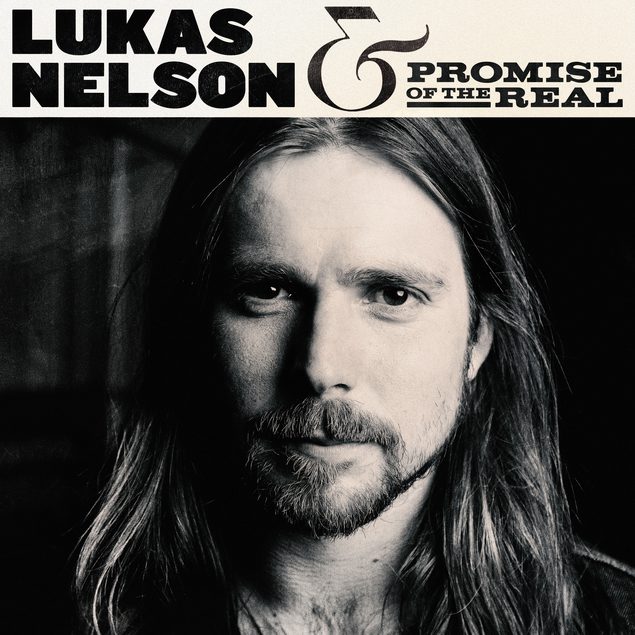 Being the scion of an international country treasure do you think "Nashville people" will fully embrace you? Or will they go harder on you due to your DNA?
I don't know or care, to be honest! (laughs). But I do feel this is a very country record. I could kind of turn around and say I don't think Nashville has been putting out very country records lately. Although there are few incredible musicians I love like Margo Price, Jason Isbell, and Chris Stapleton. So I feel good music, the cream always rises eventually. So, to answer that question, I don't know if there will be any resistance. But all I can really do is spend my time making really good music.
You worked with producer John Alagia (Paul Simon, Dave Matthews, John Mayer) on this album: what would you say he brought to it?
First off, we're very good friends and I'm fortunate to work with him. We recorded it at the Village in Santa Monica, one of the best studios I've ever been in and we did it in studio A and the big room: D where Neil (Young) records. It's a beautiful place and with John he let us do what we wanted yet guided us in the right direction, so with our producing sensibilities and his guidance we came up with a really great record and I'm very excited about it.
How do you summon your songwriting muse and then capture your ideas?
Every song comes to me differently. It doesn't generally take a long time for me to put a song together and I don't tend to collaborate much as a writer, especially with lyrics. I just have an idea that comes to me.
Sometimes, I'll just bang out a melody on my guitar or record with my phone and take it from there. A lot of times I get the whole song together at once and it gets stuck in my head. Just like I get Motown stuck in my head all the time. Same thing with my songs. They are almost fully-formed.
But the band have their own ideas how they want to arrange songs which changes things for the better sometimes than what I had in my head. It'd be great if I could learn how to compose music for strings because I have a lot of music in my head, and it'd be cool to be able to not have to pay some body to interpret that.
What albums impacted you deeply?
Oh, so many. The first one that comes to mind is Hendrix's Electric Ladyland – that record was a really influential one for me. Plus lots of Dylan, The Beatles and The Stones too. Mostly rock. Plus Neil's music. But as far as country music, I love my dad's music and have spent countless hours poring over it.
Stardust [Willie's genre-spanning album of 1977] is a beautiful record of his. Roger Miller is another one I've spent a lot of time listening to… but there are a tremendous amount of influences I've had.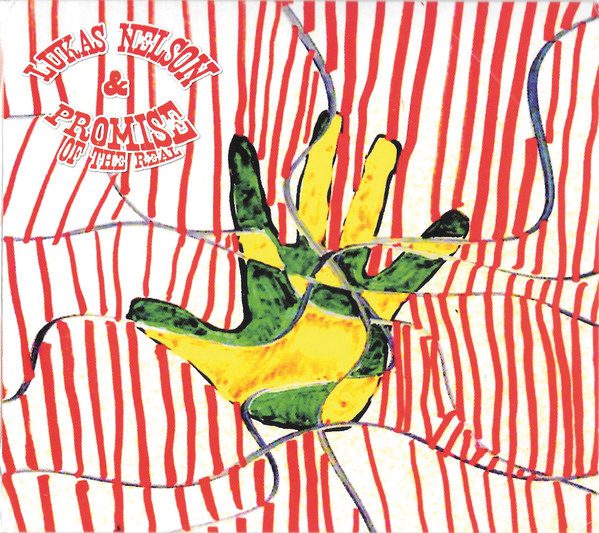 Inevitable question, but does Willie give you songwriting tips at any point?
Nah, he kinda lets me do my thing and if he likes something he'll really tell me he likes it. If not, he doesn't say much.
What would you say have you learned from Neil Young?
More like what haven't I learnt? Almost everything, the nuts and bolts of making a record, I learnt from Neil and dad. Both are so inspiring to me… as are guys like Jerry Garcia, Bob Weir, and many others I mentioned. I absorbed it from them all over the years through listening. You can't really teach someone how to write a song. I'd say the best lessons I learnt are through listening.
Okay, so is there a particular song you are most proud of?
Hmmm, I really like Runnin' Shine. I really like the soundscape of it. I like the way the song sounds with the acoustic guitar and then the steel comes in then the percussion too, the way it builds, the way it's mixed the way my voice sits in the track."
Lukas Nelson – A Life rooted in Country
Listeners the world over will certainly get to hear much more of Lukas Nelson in the coming months. Promise Of The Real will play some select European dates in October, after completing US various shows the heavyweights Sheryl Crow and Van Morrison. Lukas is contributing to the Clint Eastwood-produced/Bradley Cooper-directed remake of movie A Star Is Born, starring Lady Gaga, due in 2018.
"I met Gaga at Bradley's house when we started writing music for the movie," he reveals, saying that Cooper had "found him" when Nelson played the September 2016 Desert Trip show in southern California, sharing the stage with Roger Waters, Paul McCartney, the Rolling Stones et al. Was that a career highlight? "Yeah, more like one of the highlights of my life. Playing with dad and Neil, hanging out with my family."
As anyone might guess, Lukas has no jitters when it comes to moving freely in such company, adding, "I was able to enjoy it. I think once I did enough soul searching and took a few mushrooms I realised that we're all the same and interconnected… Just a little of that, only because I don't want to overstate it," he laughs.
Yet, ultimately, he's not focussed on the all-star turns, but he does want to be taken seriously by the fans. For being him. And not
for who he knows.
"Honestly, these are my roots on here and this is real country music," Nelson concludes. "There might a be a couple of songs that don't fit strictly into the country category but it's overall true country and I love it. It's my favourite record I've done so far and it makes me happy listening to it, so I'm pretty sure other people will feel the same. And there is real life storytelling on there… and those stories are what country music is truly all about."