The country queen describes how her new album of hymns and contemporary gospel has come at just the right time.
Reba McEntire has been the Queen Of Country Music for so long, it's sometimes hard to remember just how many boundaries she's crossed and how many ceilings she's smashed through. She's our touchstone, a direct connection from traditional Nashville names of the past through to today's country-chart acts. And she also taps into the eternal, symbiotic relationship between country and church, especially on her brand new double album, Sing It Now: Songs Of Faith And Hope.
Perhaps surprisingly, this is Reba's first gospel record, and she's taken immense care to make every track count, gathering old hymns – mainly from the 19th century – for the first disc, and much newer, inspirational material for the second.
She's just come through a challenging couple of years, reluctantly divorcing her husband Narvel Blackstock after 26 years of marriage, which also meant completely remaking the multifaceted business empire that they'd previously been running together.
In fact, it's now been renamed RBI (Reba's Business Inc). So she's coming up for air, touring, performing in Vegas with Brooks and Dunn, and flying to the UK and Ireland to headline the C2C festival.
Raised on rodeo and religion, Reba McEntire has never been a quitter. She always picks herself up, brushes herself down and throws herself into a new project. So when her private life was being splashed across the tabloids, instead of hiding away, she gave honest interviews. She admitted that she hadn't wanted the divorce, but firmly believed that life is too short to be miserable.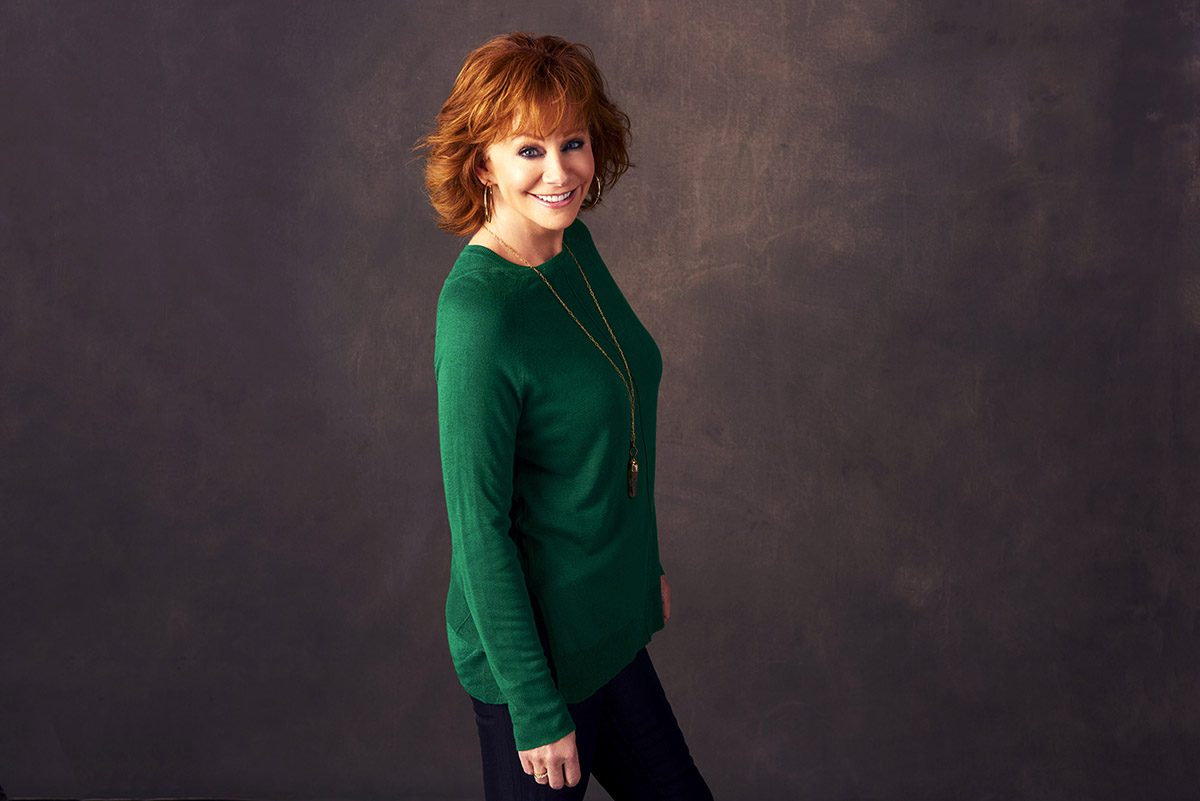 So while she acknowledges the invaluable support of fans, friends and family, she also prayed for guidance, which is what got her through. "I've had a pretty trying time this last two and a half years, and God's the one that I always turn to," she says.
In fact, Reba can't recall a time when her faith hasn't guided her. "As far back as I can remember, I've known about the Lord," she says. "And my relationship with God has been very solid.
I've always known He's on my side. I've known He's always there when I need Him. And I try to do things in ways that please Him, and I listen and get direction from Him. Of course, I've not been the perfect follower all my life. At times my dedication ebbs and flows. It's probably not a good thing to say, but it's honest. I turn to Him when I need help. And now that I'm so appreciative I'm going to stay in communication with Him a lot more."
So a gospel album became an ideal pick-me-up for Reba to reconnect her with her faith and her past. We might assume that this was influenced by her sister, country-gospel singer, Susie McEntire, but Reba disputes this. "It was actually my friend Bill Carter, my manager in the 80s, and my producer Tony Brown who encouraged me to do an inspirational album."
She then talked to Susie, whose reaction was: "Oh yeah, you'll have a blast!"
Not that Reba hasn't belted out spiritual numbers before. "I've recorded a lot of songs on the 37 albums that I've done – like Suddenly There's A Valley (on 1980's Feel The Fire) and Walk on (on 1990's Sweet Sixteen) – that are very inspirational," she says. "You could call them gospel songs if you want, because they are uplifting." And she always knows the kind of response she'll get, because audiences "get riled up and responsive, just like church!"
Starting Over
When she tried to select songs for Sing It Now, Reba found it wasn't easy. "There are so many great songs. But they only wanted 10, so I was going to do a mixture of five old hymns and five new songs. I recorded way too many, so when I gave them 15, I said 'Okay, I've over-recorded. You guys are going to have to pick which ones you want to take out,' but they said, 'We can't decide either, it's going to be a two-disc CD. So go on back in the studio and record five more!' It worked out really well."
She has a simple yardstick when picking songs. "If I listen to a song and it doesn't touch my heart one way or the other, happy, sad or something, I don't record it," says Reba. "Because if I record a song, when I sing it on stage, and if it really did touch my heart, hopefully it will touch your heart too when you hear it. And if that doesn't work, then we're wasting everybody's time, mine and yours included!"
Reba says she didn't need to try them out in church, because "I've been singing I'll Fly Away forever, since I was a little kid. And When The Roll Is Called Up Yonder, How Great Thou Art, Amazing Grace, those are tried and true. We just made some different arrangements on the songs."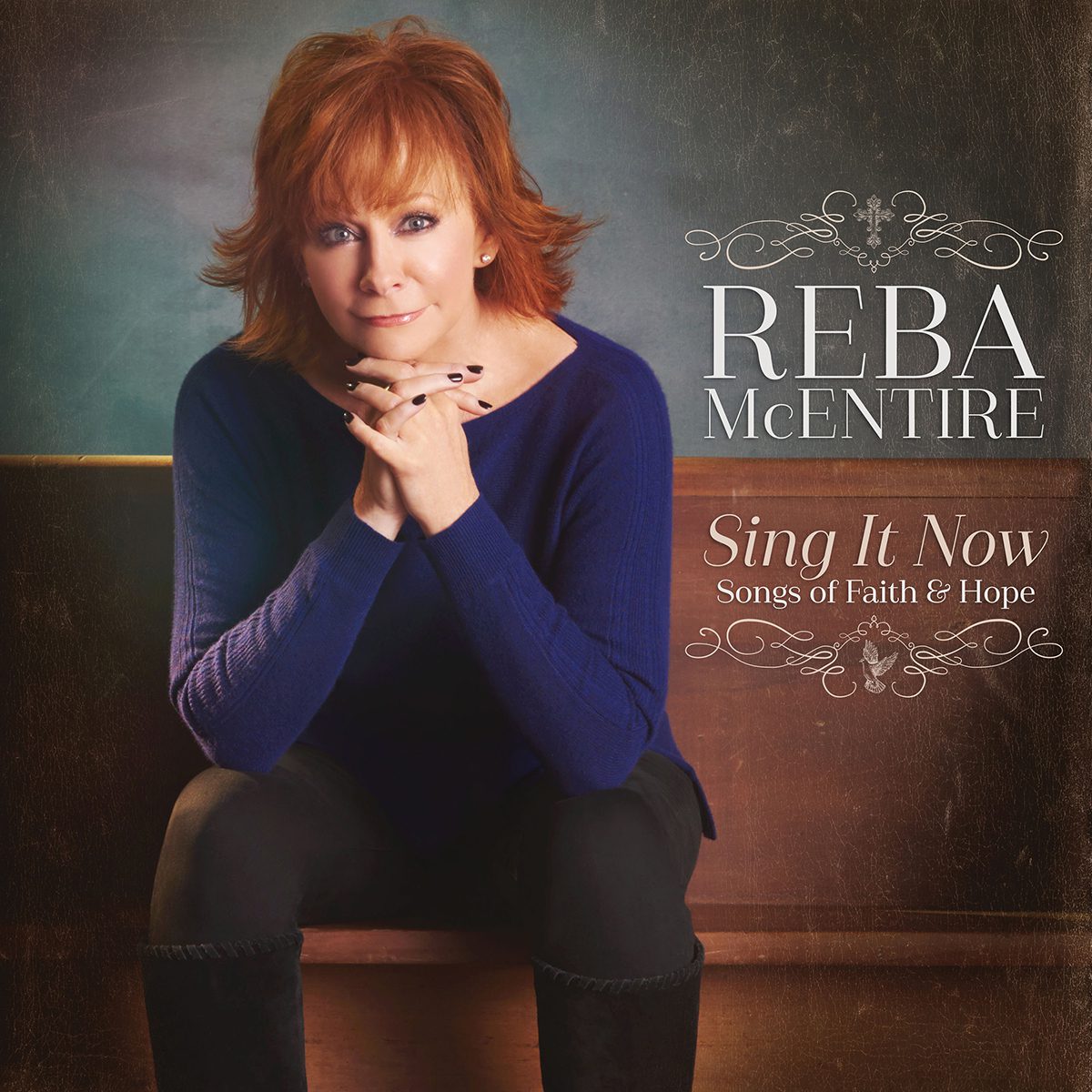 To make the album distinctive, she brought in friend Jay DeMarcus of Rascal Flatts – who'd previously founded contemporary Christian music group East to West – to co-produce in his home studio, along with her bandleader and musical director Doug Sisemore. "They came up with new ways of doing the great old hymns to make them a little different.
So instead of me doing How Great Thou Art real big and loud, with orchestra and choir, I made it a love song to God. It's very special to me." You don't have to be religious to appreciate this double album though, as it's also satisfying musically.
Reba, DeMarcus and Sisemore have taken disc one's old, familiar material, and made it new, while the second disc sees new songs made more accessible. So listeners can either immerse themselves in classic gospel hymns, like Oh Happy Day, or dive into contemporary compositions like Hallelujah, Amen that complement Reba's faith. Or just 'shuffle' between the two.
Classic Gospel
Reba is really enthusiastic about the new album, and took considerable care over the pair of tracks that start the first disc. "I wanted to sing Oh, How I Love Jesus and put it right behind Jesus Loves Me. You start out with 'He loves me' and the next song is, 'Oh, but I love Him back!'"
William Batchelder Bradbury's 1862 hymn, Jesus Loves Me is simply arranged by Reba herself, with her blind pianist Gordon Mote accompanying her bold, solo vocals. It's the first song she ever sang in public, six decades ago, and coincidentally Mote has a similar tale of playing it when he was just four.
And though she laughs and says she can't quite remember how she felt when she sang it all those years ago, she knows she got paid for that performance in the hotel lobby at the Cheyenne Frontier Days Rodeo in Wyoming. "And I probably liked that a lot! But I still felt a little jaded that I didn't get a quarter like [my brother] Pake did [for singing Hound Dog]. I only got a nickel!"
Her background singers help make Frederick Whitfield's 1855 composition, Oh, How I Love Jesus soar, and next track, When The Roll Is Called Up Yonder, is simply beautiful thanks to the piano arrangement and old-timey playing of Catherine Marx, who featured on Reba's recent Christmas album, and will be with her at C2C.
Not to mention Reba's powerful, flawless voice. "I probably did do the vocals in one take," she reveals. "It's easy to do; I've known that song all my life."
Three songs in the middle of the first disc really come alive. Oh Happy Day is known the world over, propelled into the charts by the Edwin Hawkins Singers back in 1967, over a century after it was written.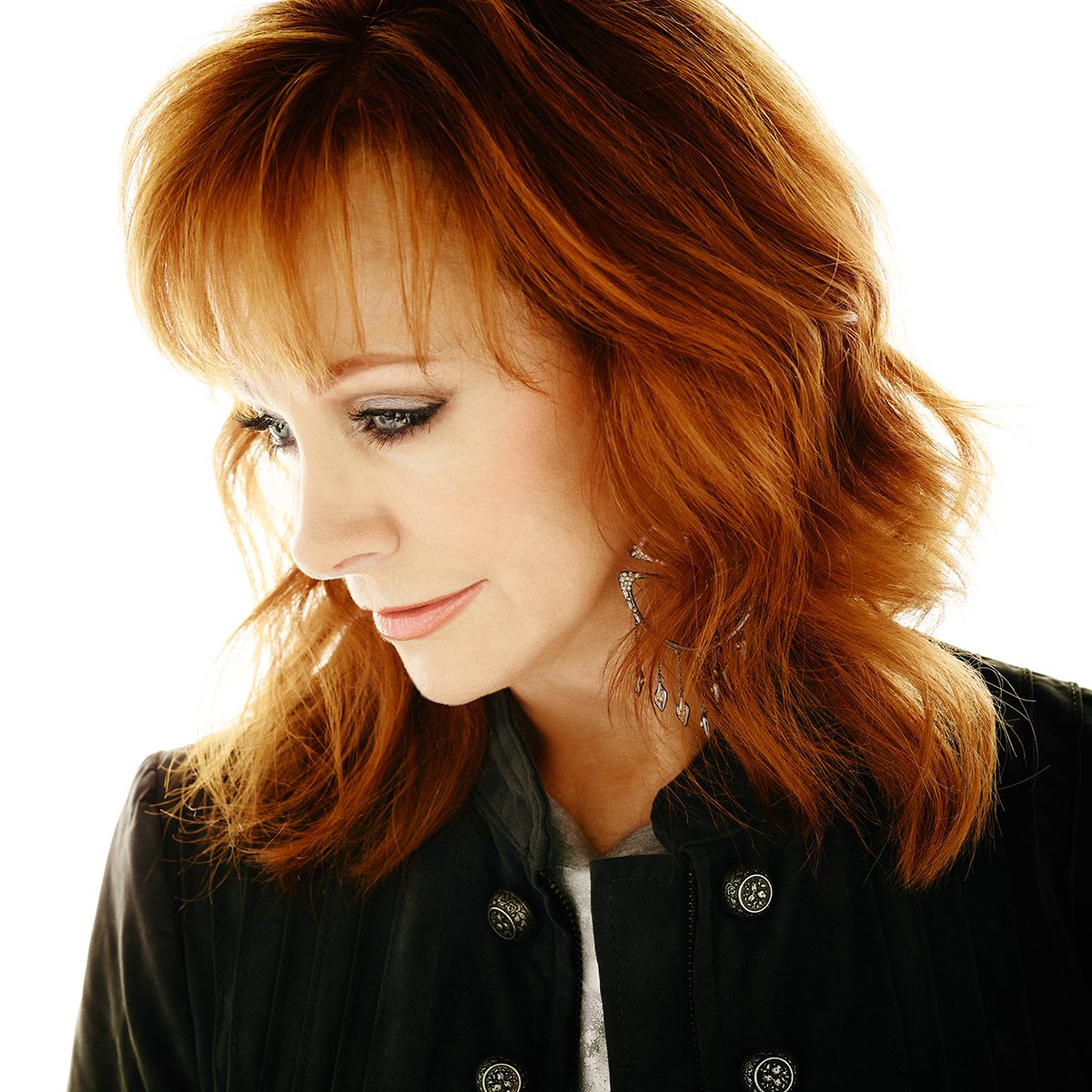 Although Reba says she didn't realise it was a hymn until she looked in her hymnal. She can thank her Reba TV series co-star Melissa Peterman for the initial suggestion, but it's in the arrangement that this jumps right out of the speakers. It's so unexpectedly funky and loose as it builds, yet it completely suits the lyrics. "That was my co-producer, Jay DeMarcus' idea," says Reba. "He wanted to do it more like that, he's great at arranging."
Undeniably the most beloved gospel hymn of all time, John Newton's 1779 song, Amazing Grace, goes in the opposite direction, arranged by Reba and Sisemore, and pared down with simple guitar, dobro and choir. Closing this central triumvirate is I'll Fly Away, written by the son of a tenant farmer, Albert E Brumley, which we all know from the Coen Brothers' film O Brother, Where Art Thou?, as sung so memorably by Gillian Welch and Alison Krauss.
Reba had her own plans for this recording, biding her time until she could get the gang back together: her mother Jackie and her sisters, Susie and Alice. So Reba made sure she was prepared. "I wanted to wait until they got into Nashville; I'd recorded it already with the band, then when they came into town I got them to sing harmony with me on it. We were all round one microphone, and we had a blast!"
Medleys and Modern
It's another family affair on the medley, In The Garden/Wonderful Peace thanks to the voices of the Isaacs, who began singing four decades ago and are based out of Hendersonville, Tennessee. Reba says she's a long-time fan. "I love the Isaacs, they are family group, it's a brother and two sisters, and they've been around for quite a while.
I just love Sonya's singing; she's done harmony with me on my albums, and I tried to get her to go on the road with me several times. I love them… and they've got a brand new album out, it's gorgeous."
The second medley is Swing Low Sweet Chariot/Swing Down Chariot. In the UK we hear Swing Low… whenever the England Rugby Union team play, but its roots go much further back. Reba here opts for a reverential intro, before the tune takes off, and the vocals and instruments shoot back and forth, with clapping behind the refrain of Swing Down Chariot, which merges into the mix.
For the perfect blend of voices, look no further than Softly And Tenderly, written by Will Lamartine Thompson around 1880, which closes the first disc. Here Reba gets to hang out and share lead vocals with her beloved stepdaughter-in-law Kelly Clarkson (the first ever winner of American Idol) and her old pal, Trisha Yearwood.
It makes you wonder if the three of them could ever emulate the collections where Dolly Parton, Emmylou Harris and Linda Ronstadt harmonised so beautifully. "We would love to get together and do a trio album one of these days," says Reba. "The problem is that we are all three so busy!"
The double album's title track joins old and new at the start of the second disc, and neatly quotes from a couple of the ancient hymns. In fact, one of Sing It Now's co-writers, Southern Gospel artist Joseph Habedank, was knocked out when he heard that his composition had been picked.
"I am humbled that Reba loved this song enough to record it – and select it as the title for her new gospel project," he said. Its rock ballad arrangement, all drums and guitars, leads into one of Reba's beloved 'angel' tracks, Angels Singin', co-written by Jessi Alexander, who famously penned The Climb for Miley Cyrus.
Important Calls
Curiously, you may have been aware of the hashtag #godandmygirlfriends on social media before you'd heard the track itself, written by three friends Patricia Conroy, Lisa Hentrich, and Marcia Ramirez. And Reba holds the subject of this song very close to her heart, as this is exactly what's helped her through the past couple of years.
But she thinks everyone will warm to the idea of God And My Girlfriends, "because it is so universal. I think everybody can relate to that one. I wanted to record it several years ago and now the timing is just perfect to put it in this inspirational album. You know, there's a line in the song that says 'They're just a prayer and a phone call away,' and that is God and my girlfriends."
Hallelujah, Amen feels more like a love song than a spiritual tune, as Reba freely admits. "I liked it a lot, but I didn't know if it was a gospel song or not when I first heard it, I loved the melody and the chords, and the way it grows and it just gets so big, and when they start singing 'Hallelujah, Amen', then you want to stand up and cheer!"
After the soulful Lee Ann Womack single There Is A God, you'll stomp along with I Got The Lord On My Side though, which was written by Reba with lyrical help from her mum, Jackie. Chock full of uplifting fiddle, piano and lap steel, it's the duo's lyrics that make you want to holler, too. It seems Jackie could have had a music career, many years before Reba was born.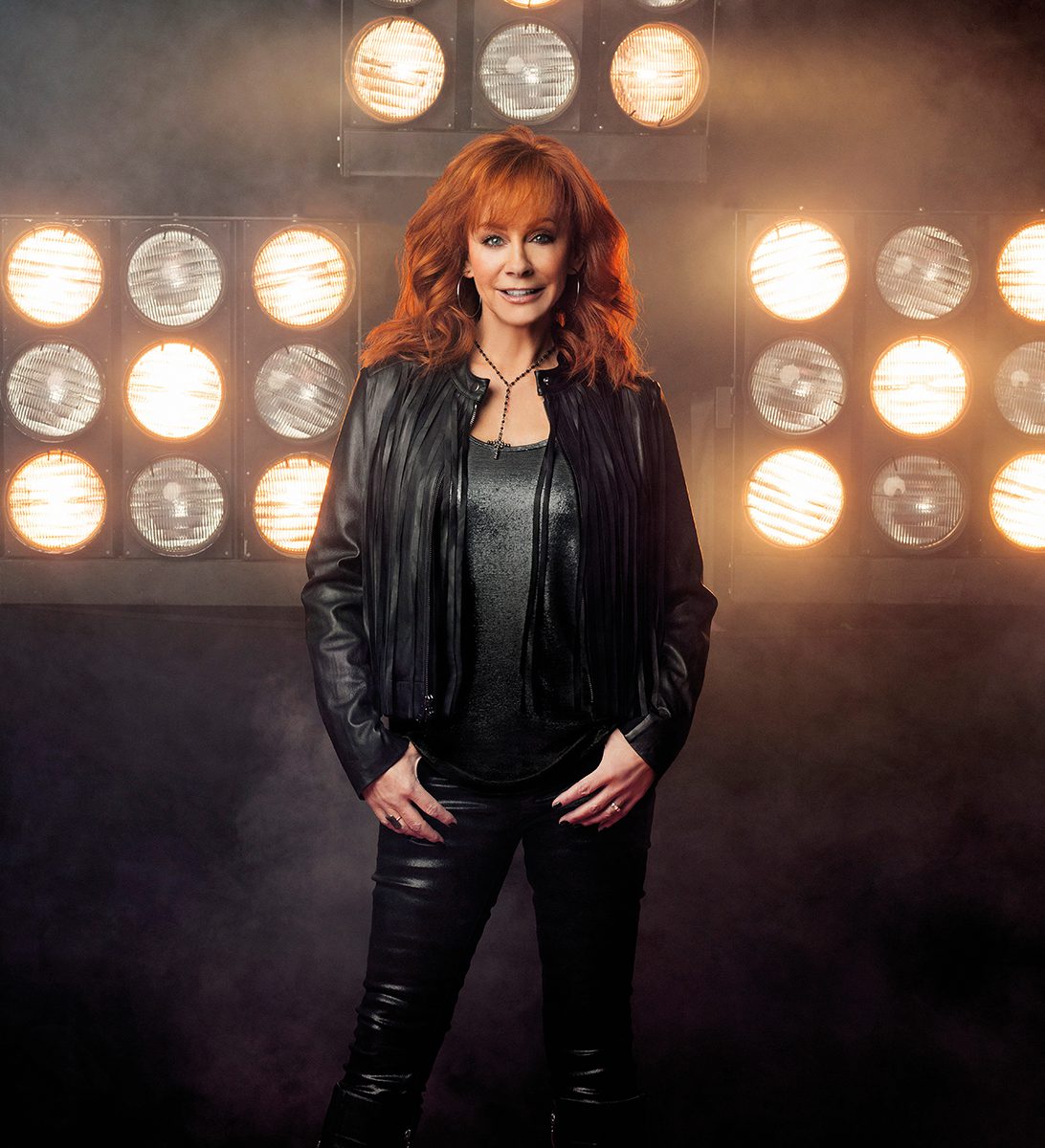 "My mom used to write poetry all the time," she recalls. "When she was young and in High School, her best friend – they were kind of a duet partnership – moved to California and mama wanted to go, too, but mama's parents wouldn't let her go. She would write poetry and send it in a note to me sometimes. So I was really thrilled that we got to write this song together."
The final part of the album pits good against evil in Angel On My Shoulder, co-written by Amber White, often described by Reba as her favourite demo artist: "She's so talented and a great singer."
From The Inside Out has clever lyrics written by Amy Fletcher for her own 2005 album, and Say A Prayer is a suitable closing number. But before that, there's time for the passionate first single, Back To God, written by Dallas Davidson with Randy Houser, and featured on Houser's debut album in 2008. It should sound great performed live by Reba and her band.
Challenges and Change
After hearing about the C2C concerts on the Nashville grapevine, Reba is now headlining this year's alongside Brad Paisley and the Zac Brown Band. She's used to playing diverse audiences across the world, so isn't remotely fazed by this new challenge. "Here in America you play different parts of the country and the crowds are different. Same as when you come to the UK. We're going to have a good time… and when we have a good time on stage, that usually transfers right out into the audience."
She feels this trip might even attract new fans. "We've played over there several times; the last time was four or five years ago. And I think this will be different from when we played at Wembley [Arena].
I think we'll have a wider variety of age groups, so we'll be doing more of our current songs than before, when we did more old songs." And how about those upcoming Vegas shows with old chums, Brooks and Dunn? "We do a duke's mixture, we do current, we do stuff from 10 years ago. See, I've been in the business 40 years, so I just pick the ones I think the audience wants to hear!"
Finally, how does all-American icon Reba McEntire feel about the year ahead? "Well, personally, I am very enthusiastic about it. It's always exciting when there's been change. And I like change, I think it's new, it's invigorating, it's exciting, it's mysterious," she says.
"And I'm curious to see what 2017 holds for me and America. With a brand new President, I think it's going to be something we'll… [laughs] I just don't know what'll happen for America. I can only speak for myself. But I'm looking forward to everything."
Sing It Now: Songs Of Faith & Hope is out on Nash Icon/Rockin' R Records.