Interview: Shane Richie – The Gambler
16 February 2018 Interviews news
---
The most unexpected release of 2017? A Shane Richie country album. Country Music meets the all-round entertainer to find out how he's apparently the bridge between Nik Kershaw and Willie Nelson.
It's hard being Shane Richie. We know this because he's telling us. At Warner Music's offices in London, the actor/singer/all-round entertainer is railing against critics who are already having a right go at him for recording an album. But we're here to listen anyway, as it's a country album. That's right. A Country Soul by Shane Richie is out on 10 November.
Richie's previous forays into the charts may have included a Wham! Cover [I'm Your Man, for 2003's Children In Need] and he's long been gigging with his own band for fun, but this third album is, he says, what he's always wanted to do. But first, Richie's determined to justify why he should be singing at all.
"I've been in bands since I was 16!" he begins with barely any prompting. "So when I see these other TV presenters, personalities, whatever doing albums, I'm like; 'Oh, for f***'s sake!' Nick Knowles… Jason Manford… Anton du Beke… Bradley Walsh is an old mate of mine, so that's alright, but the difference is: I do this for a living. It's not a hobby. People are cynical? I get it! But I will go on shows and sing. I'm not sure Anton du Beke will! I've set-up in fields, I've got changed in ****in' toilets and the back of a van, I've played working men's clubs, all that."
Shane Richie likes to swear. From here on in, you can assume Shane's swearing regularly… we've just edited a lot of it out. But he's very likeable with it, and is almost bouncing off the sofa with excitement of talking to a "proper" music publication. ("Put me on the cover! Shania… then Shane. You know you want to, it's perfect!")
Counter to that puppy-dog enthusiasm, it's understandable that Richie is also somewhat defensive. Many people balk at the notion of actors singing, or singers acting for that matter, but in an age when 2016's biggest-selling male debut album in the UK was by the aforementioned Bradley Walsh, who the flip knows what's what anymore? As we write, the No.1 single on the UK iTunes country chart is High Heeled Shoes by Megan McKenna, once of reality TV show /The Only Way Is Essex and recently the focus of her own make-it-in-Nashville documentary There's Something About Megan. And, to be fair, McKenna can sing.
So can Shane Richie. He started in showbusiness (note: he has no problem with the term "all-round entertainer") as a Pontins Bluecoat, and has done comedy, TV gameshows, West End musicals (notably Grease), and "serious" roles (the fabled/maligned Alfie Moon in EastEnders) along the way. But he says he's long-wanted to make a country album. And, putting his sizeable money where his sizeable mouth is, he went away and self-funded a whole heap of recording sessions.
"I was going round record companies, and they liked the idea of me doing an album," he says. "But it was all: 'How about you sing some Bobby Darin?' I am not singing Bobby Darin. 'How about a big band album? Songs from musicals?' Oh, for ****'s sake! No!
"I turned up here at Warners and I told them: 'I love Pat Green's Wave On Wave: I want to do a version of that. 'They literally did not know who I was talking about. Do you even know who I'm talking about?" he laughs. If you didn't know, Wave On Wave was a Billboard country No. 3 in 2003, Green's only significant hit. We had to check.
And Warners were impressed enough to back him. "The greatest thing? Everyone here [Warners] thought Wave On Wave is an original song of mine because no-one has heard of Pat Green in the UK! It might be the same with Heartache On The Dancefloor by Jon Pardi. I love Jon Pardi! I've sent him my version."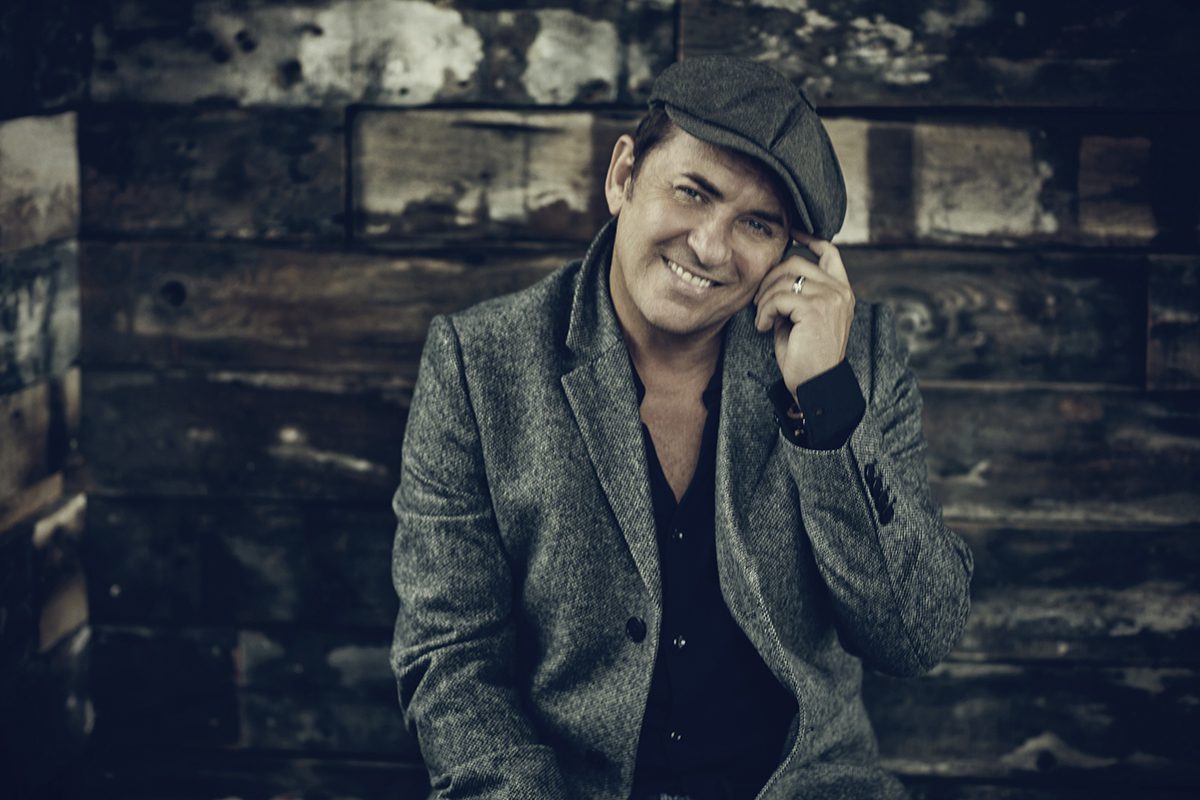 Smashin' It
This is where things have got proper strange, you might say. Richie's seemingly more effusive about country music than many of the "proper" artists you'll come across. He was hanging out at October's Country Music Week like a pro ("Drake White was amazing!"), can't wait to see Midland (Drinkin' Problem, what a song that is!") and shoots off on tangents of new bands and songs he loves. (Old Dominion, Lady Antebellum, Thomas Rhett, Dan + Shay and Little Big Town also get a big Richie thumbs up.)
"I'm from an Irish family, so I love folk music, country music, the first song I ever sung was Black Velvet Band by The Dubliners when I was eight. I was with Drake White the other night and told him, 'Man, I love your Irish music! You've only got country music because of Ireland.' He laughed about it."
Predictably then, A Country Soul is not a "trad" album. Richie says his parents constantly listened to Jim Reeves, Kenny Rogers and (the only one of these he really liked) Glen Campbell, but there was never any danger of him going "old school".
"Loads of people were chipping in, saying 'You should do Leavin' On A Jet Plane or Don't It Make My Brown Eyes Blue' [he grimaces]. I've got nothing against those songs, lovely, but my heart wouldn't have been in it. It would have been the easiest thing for me to sing some Kenny Rogers… but I'm taking more of a gamble.
I could have done a Glen Campbell song – what, just 'cos he's dead? Nah. Chris Stapleton singing with Justin Timberlake – that's more where my head's at. What I love about new country, if you want to call it that, is that it just draws on so much. What makes it country? Accordion, fiddle, steel guitar! I don't really care about the labels. I was playing Keith Urban's The Fighter the other day. My kids love/ that song, and they're nine and 11 years old. Florida Georgia Line duetting with Backstreet Boys. It's all in there, and that's what I love about it."
As well as reworking the Green and Pardi songs, A Country Soul also chips in with Shane's take on Rascal Flatts' What Hurts The Most ("lyrically brilliant"), Heartland's I Loved Her First ("a one-hit wonder in 2002, and now people think I wrote that too!"), a fiddle and pedal-steel enlivened version of On And On by Stephen Bishop and more. He knows who is audience is though – "mums, lads buying CDs for Mother's Day" – so he also chucked in a countryfied version of Nik Kershaw's 80s pop smash I Won't Let The Sun Go Down On Me: "It's got accordion, Hammond organ… It's the sort of thing Willie Nelson would have done back in the day."
There's also three of his own co-writes, one notably called That Bottle Ain't Your Friend. "It's typical country, there's always a 'tears in your beers' song. People know about me and my boozing, what went on. It's not about me, per se. But it's become my song."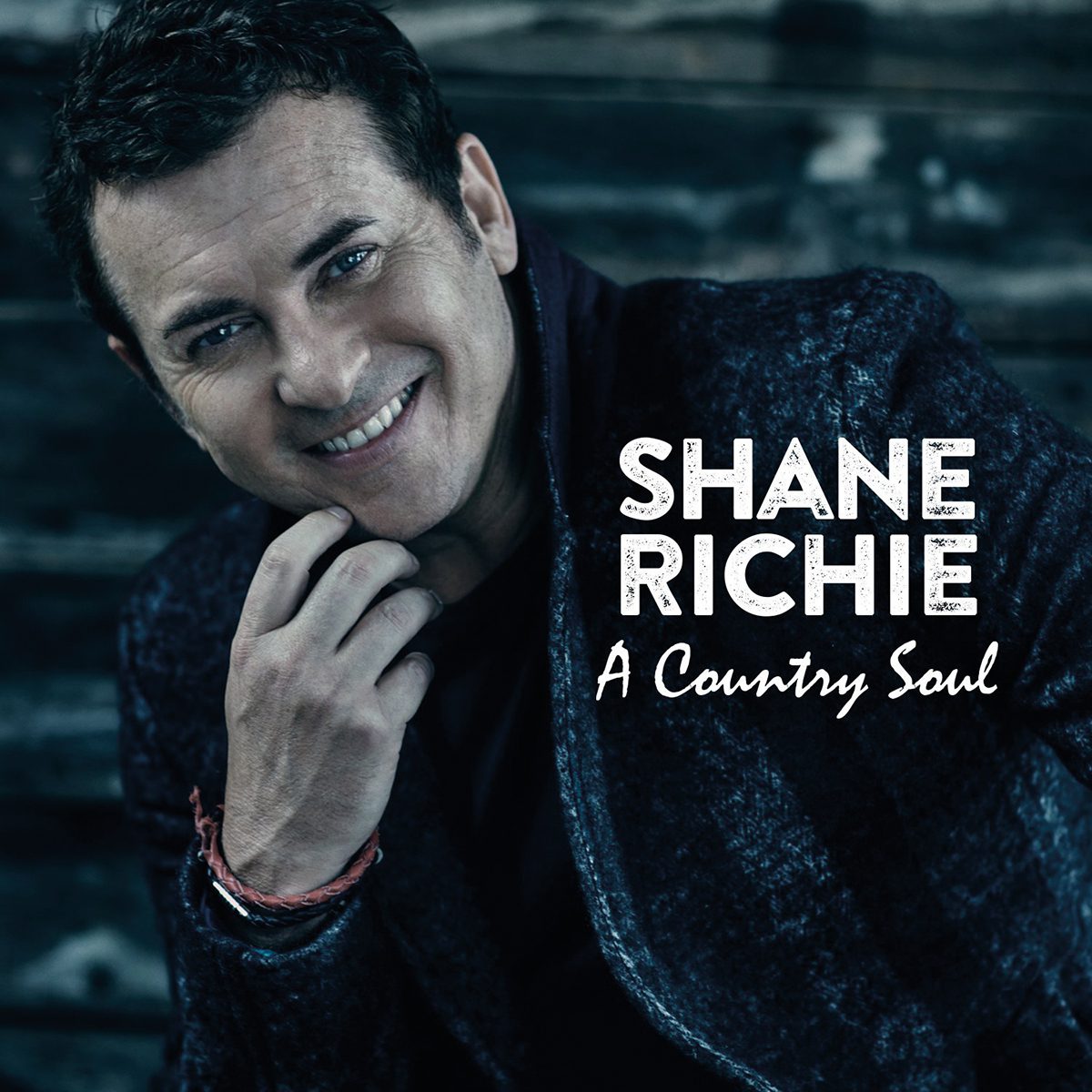 He admits he's had to compromise. "The label first wanted to call the album Country Roads. I told them they could **** right off! I wanted to call it Country Soul. They said, can we put 'A' in it? What, Country A-soul?" He's joking, you understand. But he also knows that's what some may think of him.
"People have been slaggin' me off on Twitter saying I'm going to ruin British country for everyone," he sighs. "I don't think so. If I can go out and hit the mainstream, and then people find out about Jon Pardi and Rascal Flatts, that's good isn't it? If country purists in the UK want to get on their high horse, fine, but I'll go up against anyone live. Anyway, criticism is nothing. I've been kicked in the bollocks many, many times."
Richie's been talking so much, he's running late. "I'm supposed to be at the studio now," he explains. "We're doing an a capella version of the Eagles' Heartache Tonight." He's briefly conciliatory – "I'm not a 'country singer'. I'm a singer doing country songs" – but he can't stop himself from one final rallying cry to naysayers and disbelievers. "Put me on at Country 2 Country!" he challenges to no one in particular. "Just 20 minutes. I'd love that. My overture is Land Of Hope And Glory. Walk on to that. Then into one of my own songs. I'd ****in' smash it!"
---