With a stunning new album and growing fanbase, The Grahams' future looks golden.
From George Jones and Tammy Wynette to Tim McGraw and Faith Hill, country music has produced plenty of couples who make beautiful music together. With The Grahams, there's a new duo to add to the list – although Alyssa and Doug Graham are, admittedly, far closer to Gillian Welch and David Rawlings than the aforementioned mainstream country superstars.
The young couple have been making a serious impact across North America, the UK and Ireland since they debuted in 2013 with the Riverman's Daughter album, their mix of striking songs, gorgeous harmonies and subtle, imaginative arrangements marking them out. We caught up with the couple when they were in Portland, Oregon, and found that, for them, living on the road together does not diminish the pleasure they find in love and music.
"Considering we seem to spend almost 24 hours a day, seven days a week together, we certainly could get on one another's nerves," says Alyssa. "But I'm happy to say that we don't. We're doing what we love – making music and travelling – and we feel very grateful to be able to do so."
No Ike and Tina Turner moments, then? "No! Definitely not!" Alyssa laughs. "We've known one another almost our entire lives. We first met and became friends when I was seven and Doug was nine.
We started dating when we were teenagers and have been together ever since. And we formed our first band when we were at high school. So we're really comfortable with each other, on and off stage. It's a really nice way to live – making music and travelling with your best friend, who happens to be your partner in life."
School Holiday
Alyssa and Doug's journey towards the heart of American music has taken several interesting turns since they first began singing together at lunch break. The band they formed at school, Blindman's Holiday, were a psychedelic outfit who went on to enjoy a degree of success on the jam-band festival circuit.
"We grew up loving The Grateful Dead, Bob Dylan, Neil Young," says Aylssa. "They kind of set us an example of what drugs to take!" She and Doug both laugh at the memory and Alyssa adds: "We'd write songs about bugs biting our ankles!" Doug says: "We were so much a jam band! I'd start a guitar solo in one tempo and, by the time I came to finish it, we were in an entirely different time signature!"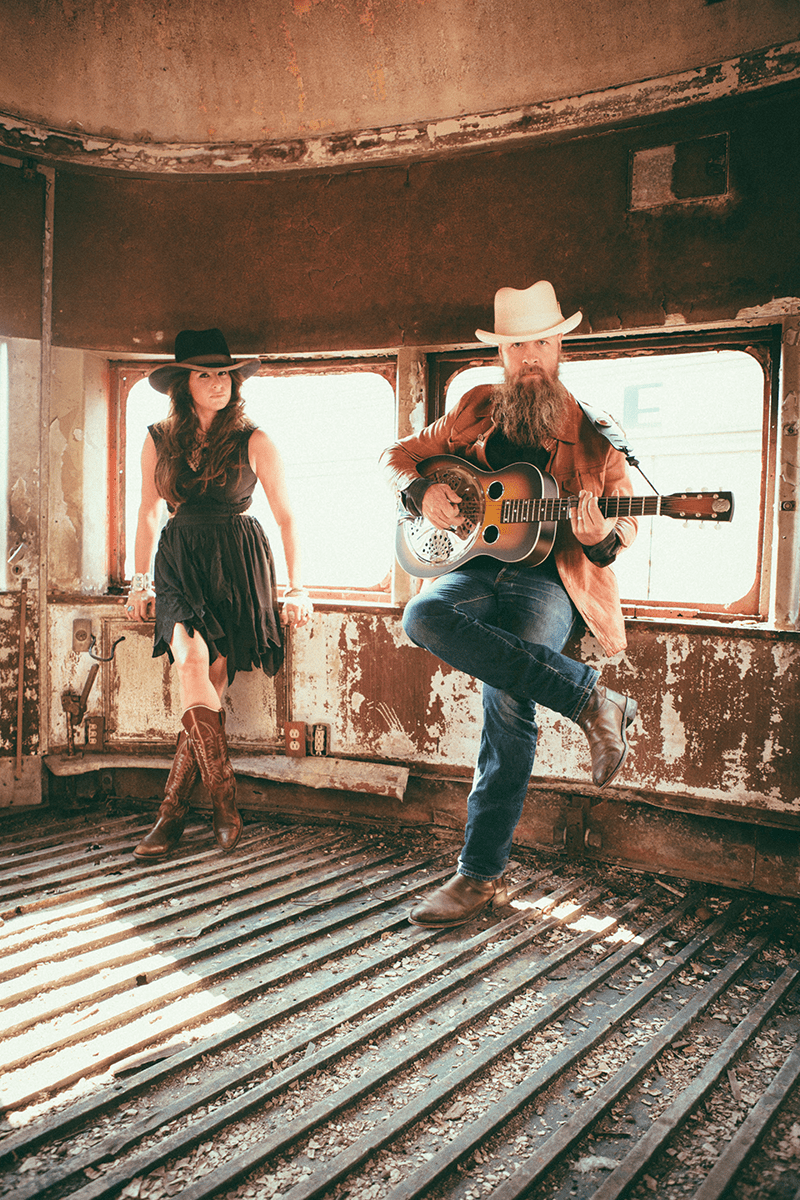 Alyssa adds: "We toured that band for a long time and went down really well with audiences, but eventually, both Doug and I wanted to go deeper into music." Doug nods and adds: "It was fun at the time, but both of us felt like we'd said enough musically and wanted to strip things back, simplify things, get away from the big solos and concentrate on the songs."
"We had this run-in with the major music industry in New York City," explains Alyssa, "and didn't feel comfortable with what they were offering. So it felt good to walk away.
I went to college in Boston and studied music – previously, I was unable to read music and by studying there I not only learnt how to do so, but got seriously schooled in jazz."
Jazz Solo
Finishing college, Alyssa and Doug – who had loyally followed her to Boston – returned to New York City, got married and began performing in such noted jazz clubs as The Bitter End and The Cotton Club. Alyssa's beautiful voice won a recording contract with Sunnyside, a contemporary US jazz label.
Her 2005 debut album What Love Is presented her singing original songs alongside covers of jazz standards, bossa-nova numbers and Neil Young tunes. 2008's Echo album continued this momentum with Graham here being gifted the first opportunity to record Involved Again (a song Jack Reardon had written for Billie Holiday – who died before she could record it – and was so impressed by What Love Is that he gifted the song to Alyssa).
Both albums were well reviewed and Graham's record label obviously hoped to market her towards the huge audience buying Norah Jones CDs. This never quite took and 2011's Lock, Stock & Soul – while produced by Craig Street (who had produced Norah Jones and Cassandra Wilson) – found Graham shift towards Laurel Canyon-style singer-songwriter pop and is the least convincing of her solo albums.
Unsurprisingly, her jazz audience passed on this while the pop crowd stuck with Taylor Swift. Doug and Alyssa took stock and headed south.
"Those albums reflect a moment in time for both of us," says Alyssa. "Doug was with me throughout, always on stage playing guitar. We learnt a lot, but I was never entirely comfortable with being pushed out front. The idea had always been to be inclusive of both of us, but it wasn't until we wrote the Riverman's Daughter song that things began to take shape and sound really natural.
That got us off to go and live along the Mississippi river for a year and things began to come into place then. The songwriting, our singing, the feel for a traditional American music."
Riverman's Daughter was released in 2013, its songs and sound inspired by the couple leaving New York City and exploring the Great River Road. Alyssa and Ben write their songs with Bryan McCann – "he and Doug have been buddies since they were eight and played on the same soccer team", says Alyssa – and here, they conjured up a mythic America from pre-modern times.
In a way, The Grahams' songs on Riverman's Daughter recall The Band's ability to write songs that sound like they have existed forever. The sound is also consciously an homage to older American music. "At the time, we were obsessed with The Carter Family, The Louvin Brothers, The Stanley Brothers," says Alyssa. "We went for a very traditional, retro sound."
Riverman's Daughter received a rapturous reception and established the duo as rising stars of the US roots scene. They toured widely and, enamoured by American folk music, decided to explore the US by rail. "There are so many great songs written about railroads and so many stories of musicians being inspired by their rail travels that we just felt we had to do it," says Doug.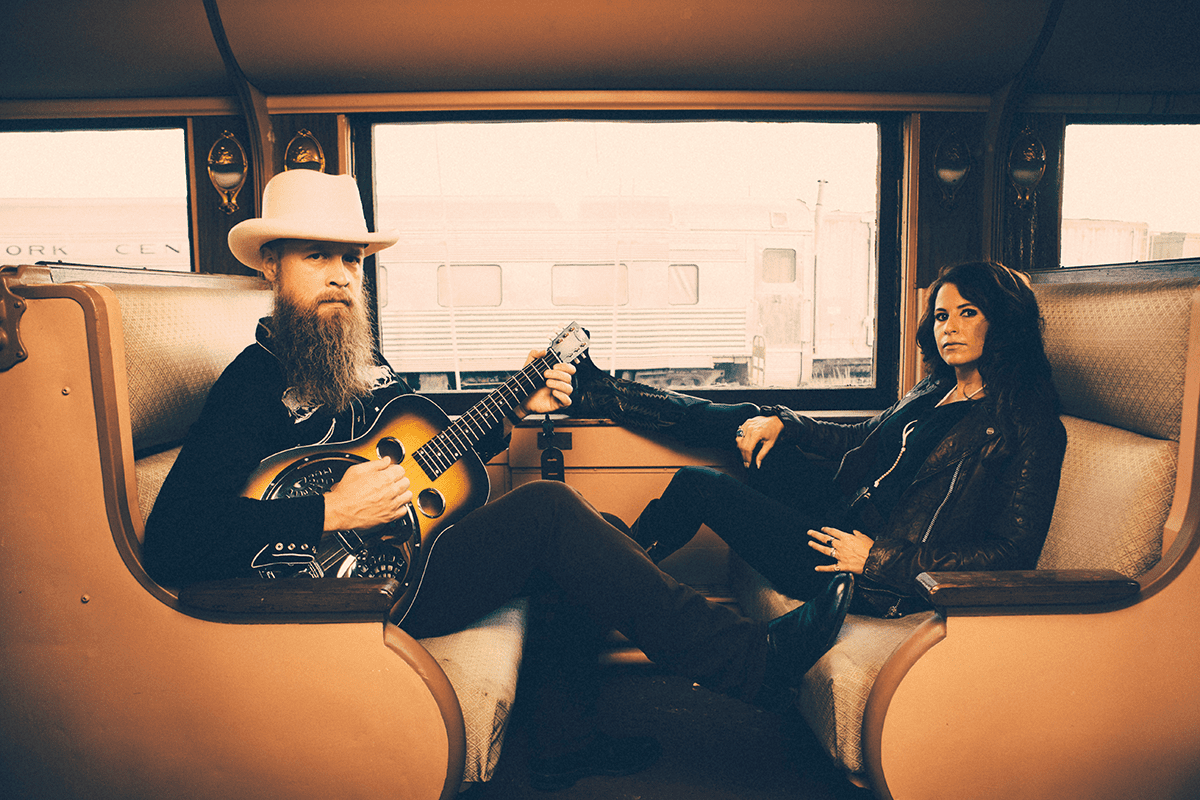 "I can't say I'd love to go and live on trains for another three months," adds Alyssa, "but it was a very interesting time and we learnt a lot and got lots of material. And, for people who tend to spend about eight hours a day stuck in a car travelling between gigs, it was a pleasure to see how much beauty there is in America. One of my favourite journeys was from San Francisco to Colorado – the landscape throughout was stunning."
Not only did three months riding the rails – albeit in more comfort than the likes of Woody Guthrie and Furry Lewis endured when hopping on freight trains – provide the songs for The Grahams' sophomore album, Glory Bound (with its striking cover of the couple standing in a train graveyard), it also provided the basis for a 30-minute film, Rattle The Hocks (see boxout).
Glory Bound finds The Grahams sounding rougher, tougher and funnier. The album's title track has Alyssa listing all the things she wishes she hadn't done when she was young – hallucinogenic pills swallowed, menthol cigarettes smoked, sulking in her room et al – and is a brilliant denoucement of youthful folly.
"When we write songs, we want to have some fun," she explains. "We can write sad songs and serious songs but it's good to be able to see the humour in situations, so I'm pleased you find that song agreeable.
Glory Bound was a chance for us to really step forward and perform more contemporary songs that had been tested by out time touring on trains. Where Riverman's Daughter was us paying homage to our heroes, here, we really cut loose. Glory Bound has a tougher sound and we've found that it's won us a younger audience."
Americana Rising
While The Grahams are steeped in classic country music, they prefer to describe themselves as "Americana". Alyssa explains why: "In the US today, country music has really been decimated by this very corporate, slick sound which, to us, doesn't sound anything like the country music we love.
I don't wish to criticise the current country stars or their audiences, but it's not something we engage with. Americana is this really rich genre where country and folk and bluegrass and rockabilly and more all come together and there's no pressure to sound like a pop record. Americana is growing – there are more and more Americana radio stations opening and lots of people are really into it."
For their forthcoming UK tour, the duo are serving up an album called The Grahams And Friends (Live In Studio). "What happened was Rattle The Hocks got screened at a UK film festival and people started asking where they could buy the soundtrack," says Alyssa.
"Glory Bound hadn't been given proper UK and Irish distribution, so we decided to bring together five tracks from that and nine songs recorded for Rattle The Hocks. I hope it works for our audiences over there."
There's no doubt it will. Across the album, Alyssa and Doug deliver songs alive with wit, detail, interesting asides and hooks – so watch out UK, The Grahams are glory bound.