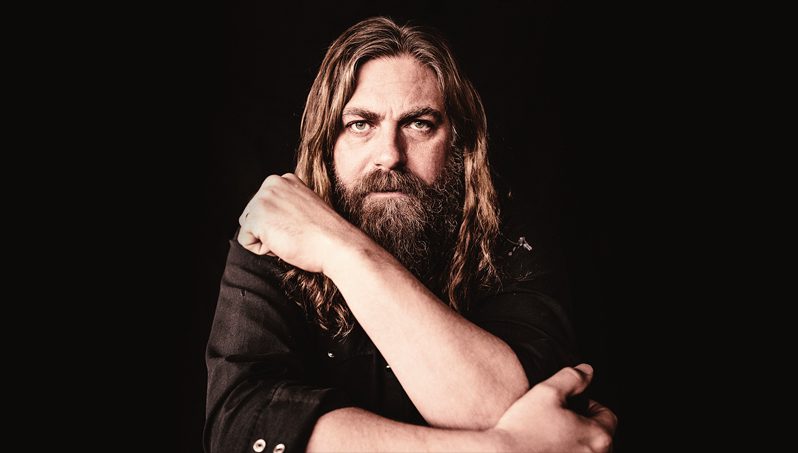 Interview: The White Buffalo – Ahead Of The Herd
21 November 2017 Interviews news
---
Jake Smith – better known as The White Buffalo – was raised on country, but his own unique music also blends in punk, folk and rock. Country Music meets the acclaimed singer-songwriter to talk brooding balladry and outlaw country.
You can take a boy out of country music, but you can't take the country music out of the boy. Before he'd even learned to play guitar, as a school kid in the late-80s, Jake Smith was a veteran country consumer.
"My parents were country music freaks," he recalls. "Growing up in southern California, it wasn't a huge hub for country music but we'd go on camping trips and go to shows. Randy Travis, Waylon Jennings, George Jones… I saw pretty near everyone who was touring in country music in the late-80s. "I hit my teens and got into punk almost exclusively – everything on the radio I thought was bullshit. And the country music that was around at the time just seemed a little too polished and corny for me. I wanted something a little more real."
The raging energy and visceral punch of hardcore punk and grunge stepped into the breach, and young Jake underwent a Damascene conversion.
Thirty years later he's continuing to carve out a highly acclaimed singer-songwriting career now known as The White Buffalo.
His new album, Darkest Darks, Lightest Lights hints at the influence of everyone from Springsteen to Thin Lizzy to Tom Waits and Pearl Jam, yet while he steadfastly resists any kind of generic labelling, even he can't deny the broad streak of country DNA weaving through his music.
The resonant rumble of Johnny Cash in his booming baritone; the fascination with outlaws, outcasts and the self-made myth of America; and above all, the way he takes the storytelling, lyric-focused tradition of the country songbook, and runs with it.
Yet it was a passion for songwriters such as John Prine and Townes Van Zandt that led him to pick up an acoustic guitar at the relatively late age of 19. "I was just blindly optimistic. I told myself. 'If the songs are there, it'll work." He gigged infrequently around the start of the Noughties, but kept making home-made cassettes, "to send out to people for Christmas, birthdays and stuff", which began circulating among California's surfing community. Meanwhile, friends suggested the White Buffalo stage name for the thick-set six-footer and a decade and a half of slow ascendancy began.
"People duplicated them tape-to-tape," he says. "Then someone called me out of the blue and asked to use a song in a surf film, and that reached Bob Hurley (from surfing apparel label Hurley) who helped finance my very first album."
How The West Was Won
The resulting long-player, Hogtied Like A Rodeo, blended country-blues with rough-hewn folk textures and punk rawness, but it wasn't until the best part of a decade later, and his Once Upon A Time In The West album, when The White Buffalo really found his natural musical habitat. He also found his voice, a booming, charismatic delivery that remains the defining characteristic of his sound. "I think my strength is I'm able to be tender," he says, "but also growl and be scary if I need to be."
The record also showcased Smith's ability to convincingly inhabit the lives of characters he created in song, and explore gritty and sometimes controversial subject matter, to the point where many listeners assumed there was a quite different backstory that got The White Buffalo to where he was at that point.
Wish It Was True is a searing confessional from the point of view of a man laid low by a mixture of guilt, fury and regret, the result of betraying and betrayal, which culminates in the assertion: "Country, I was a soldier for you, I did what you asked me to, it was wrong and you knew… The home of the brave and the free, the red, white and blue? I wish it was true."
Such is the conviction of his vocal, that this writer for one wondered if Smith had spent time in the military. It seems I wasn't alone.
"Yeah, I get a lot of veterans and military coming up to me thanking me, because I wrote a whole album with that theme (Shadows, Greys And Evil Ways) and when I tell them I wasn't they still thank me for channelling those feelings that some of them seem to feel.
"It's always interested me, the idea of men going off to war on someone else's agenda, feeling kinda disillusioned and getting their lives turned upside down – that's always been fascinating to me."
Once again we're reminded of a very country-ish trope – the outlaw troubadour that identifies with those whom life has wronged and who have wronged others in return. It's this recurring theme that made The White Buffalo a natural fit for the TV show his songs are most closely associated with. By 2010, Sons Of Anarchy was becoming a big hit for HBO, and the show's producers recognised that The White Buffalo's music perfectly evoked the conflicts, struggles, hedonism, hubris and heartbreak that make the show so compelling.
"I hadn't even seen the show when they first used my music. But it's a great marriage. A lot of my songs are about conflicted emotions felt by people doing terrible things, but who have this human element – he's a murderer but you root for him, that kind of thing."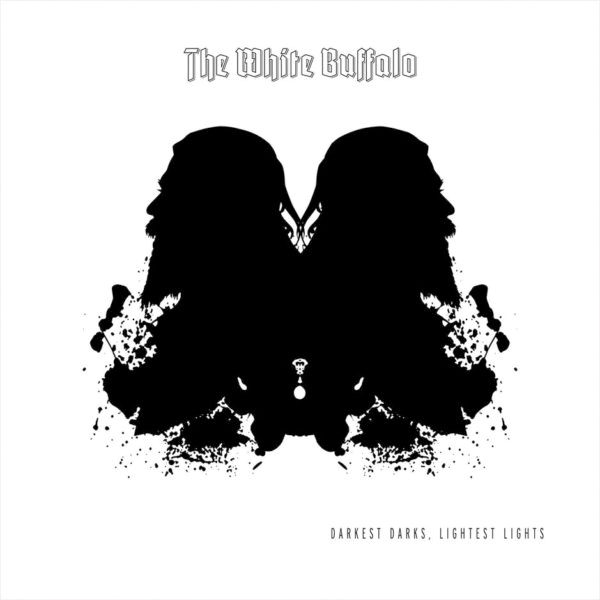 Smith contributed numerous songs to the last five of the seven series, highlights including the brooding, forbidding ballads The Whistler and Matador, and the outlaw country confessional Oh Darling, What Have I Done. He would eventually collaborate with the show's creator Kurt Sutter and music supervisor Bob Thiele Jr to perform the final episode's epic swansong, Come Join The Murder.
"I write songs about characters in character," Smith admits, "but sometimes it's based on real personal experiences, even if it's kind of a skewed version of that to give it more weight."
One song on the new album that does have its roots in Smith's real experience is Nightstalker Blues, a stomping, harmonica-honking romp which tells of "the summer of Satan" when he was "only 10", and asks "will you get out alive?" It refers to the summer of 1985 when serial killer Richard Ramirez held California in fear with a series of horrific rapes and murders across the state.
Smith vividly recalls the fear that a very real "boogie man" could murder him as he slept. Jake says: "I was just old enough to know what was going on and it was such a scary time, happening close to where I lived, with kids, old people, anyone being attacked. The whole area was paralysed with fear. That was a pretty heavy rabbit hole to venture back down."
Anarchy in the US
You sense there's a similar sense of personal insight that informs his recent single Avalon, a pen-portrait of a man both liberated and shackled by his most hedonistic tendencies. Considering The White Buffalo has had at least two beers named after him, and also writes about that partying urge in the trad-rock strut of Heart And Soul Of The Night, can we assume that he has fallen off his poet's barstool from time to time?
"It's definitely been part of my life," he says. "I tour a lot, and you can get caught up in it pretty easily. It's always a party if you want it to be. But these days I try to keep control – I'll only have one or two before a show, just to loosen up on stage…"
But it's testament to Smith's versatility that the most affecting songs on Darkest Darks… are a trio of heartfelt ballads. The Observatory strives to find common emotional ground amid all of humanity, and I Am The Moon is a tender paean to a love affair of opposites. Best of all is the Tim Buckley-esque appeal for undying devotion that is If I Lost My Eyes, which imagines a series of physical and mental disabilities to test the depths of his intended's love.
"It's the saddest song on the album," he admits, "but it's a thought a lot of people have had." And while all these make for a diverse and sometimes contrasting listen, there's a strand of vintage country storytelling shot through every other note. Or as Smith would prefer to see it, simply a noble American songwriting tradition: "That's where most of my stuff stems from.
I always call it American music people add the 'a' but I'm not sure what that means – if it has an acoustic guitar and it's not bluegrass, they call it Americana. Well, if it hits people the way those old songs used to hit me, then you can call it what you like."
---