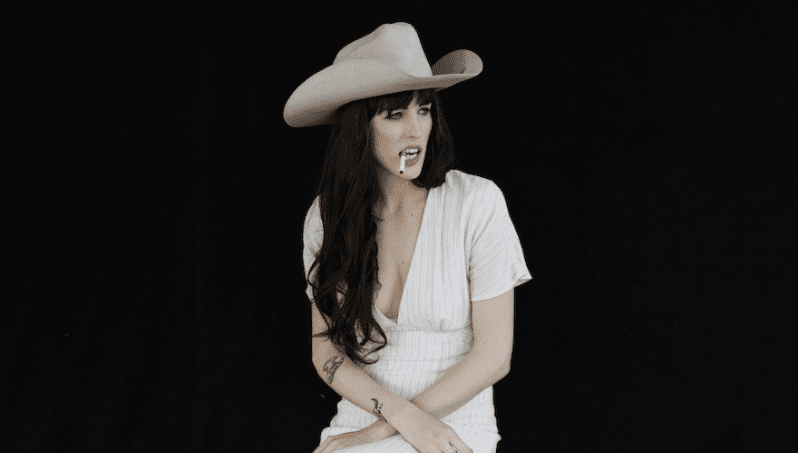 Jaime Wyatt to release 11-song project 'Neon Cross' in UK on August 21
---
Jaime Wyatt will be releasing her much anticipated 'Neon Cross' project in the UK on August 21, which is her debut release on New West Records. You can pre order/pre save the album here.
The album, which is released in America on Friday (May 29), is her follow-up to debut album 'Felony Blues' and saw the artist work with Shooter Jennings, who produced the record in its entirety and features on Hurt So Bad.
Speaking about working with Jennings, Wyatt said that the way Jennings understands music and the feel for what is beneath the song drew him to her, while also noticing strong similarities between Jennings and his father Waylon.
"What really sold me on Shooter is that he understands grooves — he gets how to instruct a band to build a groove that is so powerful underneath a song," Wyatt said. "And it's crazy because that's what Waylon [Jennings, Shooter's father] did.
"He always had these rad country songs with these super-weird, funky rock 'n' roll grooves under them. He would take things to interesting and unexpected places. Shooter has that same instinct."
The track listing for 'Neon Cross' by Jaime Wyatt is:
1. Sweet Mess
2. Neon Cross
3. L I V I N
4. Make Something Outta Me
5. By Your Side
6. Just A Woman (ft. Jessi Colter)
7. Goodbye Queen
8. Mercy
9. Rattlesnake Girl
10. Hurt So Bad (ft. Shooter Jennings)
11. Demon Tied to a Chair in my Brain
---