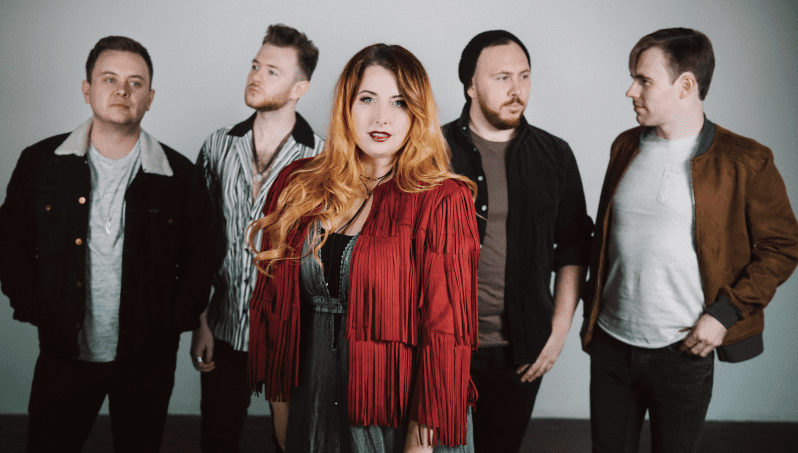 Jess and the Bandits release new music for the first time in three years with new EP 'Riding Shotgun'
---
Jess and the Bandits have returned in style with the release of their brand new EP, 'Riding Shotgun', which they have self-released. You can listen to the EP below.
The five-track EP is their first substantial release since they shared their 'Smoke and Mirrors' album back in 2017 and has seen the group work with some of the finest writers in Nashville.
Previously, the group had released Bulletproof as a single from the EP, which appears on the EP as the second song, while the EP title name closes the release.
Some of these writers include Emily Shackelton (Carly Pearce, Lauren Alaina, Cassadee Pope), Josh Osborne (Kacey Musgraves, Tim McGraw) and Victoria Banks (Jessica Simpson, Sara Evans, Johnny Reid).
In April, the group are gearing up for an intimate acoustic tour around the UK, with dates set to be revealed in due course.
Since their emergence as a group, Jess and the Bandits' profile in the UK has grown from strength to strength and they have played at some of the core country festivals the UK has to offer, including Country to Country, Nashville Meets London and Black Deer Festival.
The track listing for 'Riding Shotgun' by Jess and the Bandits is:
1. Love Don't Give a Damn (Scott Stepakoff, Josh Osborne, Kelleigh Bannen)
2. Bulletproof (Amber Carrington, Victoria Banks, Emily Shackelton)
3. Build On It (Jessica Clemmons, Jessica Sharman, Mary Erskin)
4. Gotta Be Out There (Clemmons, Stephanie Lambring)
5. Riding Shotgun (Clemmons, Laura Oakes, Julie Strickland)
---