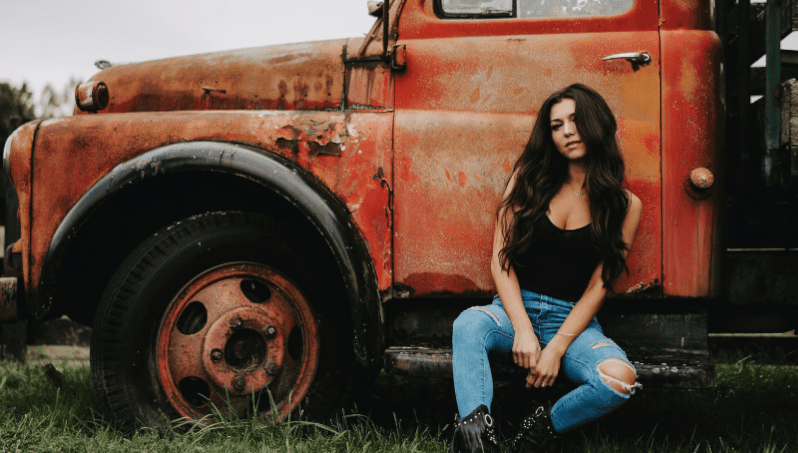 Jessica Lynn reschedules 'Lone Rider' UK tour for May 2021
---
Jessica Lynn has announced that her 'Lone Rider' tour that was initially planned for June 2020 has been rescheduled for May 2021. To accompany the announcement, Lynn has also released the music video for her latest single, Run To, which you can see below.
As with every other artist in the world, all touring plans have had to be put on hold as a result of the COVID-19 pandemic, but the reschedule has allowed Lynn to include two new dates and she will now also stop at Swansea and Aberdeen.
Speaking about the reschedule, Lynn said that she is delighted that she has been able to find a resolution and that while she was upset that this year's tour couldn't go ahead, she has found solace in that her livestream gigs have gained traction with her UK audience.
"I am so thrilled to be coming to the UK next May for my rescheduled 'Lone Rider' tour," Lynn said. "We were even able to add on two additional cities that I've been really wanting to go to.
"As sad as I was this year for our cancellation, I have been able to connect with everyone over in the UK via my livestreaming performances and have made so many new friends along the way.
"I cannot wait to see you all and will work on an even bigger and better show in the meantime, as well as release a lot of new music for you."
The updated dates for the 'Lone Rider' tour by Jessica Lynn are:
May 4 – Cambridge Junction, Cambridge, England
May 5 – The Waterfront, Norwich, England
May 6 – St Pancras Old Church, London, England
May 7 – Bodega, Nottingham, England
May 8 – Patti Pavilion, Swansea, Wales
May 9 – The Cluny 2, Newcastle, England
May 11 – Drummonds, Aberdeen, Scotland
May 12 – The Glad Café, Glasgow, Scotland
May 13 – The Waterloo, Blackpool, England
May 14 – The Blue Note, Derby, England
May 15 – Gullivers, Manchester, England
May 16 – Hare & Hounds, Birmingham, England
May 18 – The 1865, Southampton, England
May 19 – The Dancing Dog, Sittingbourne, England
---