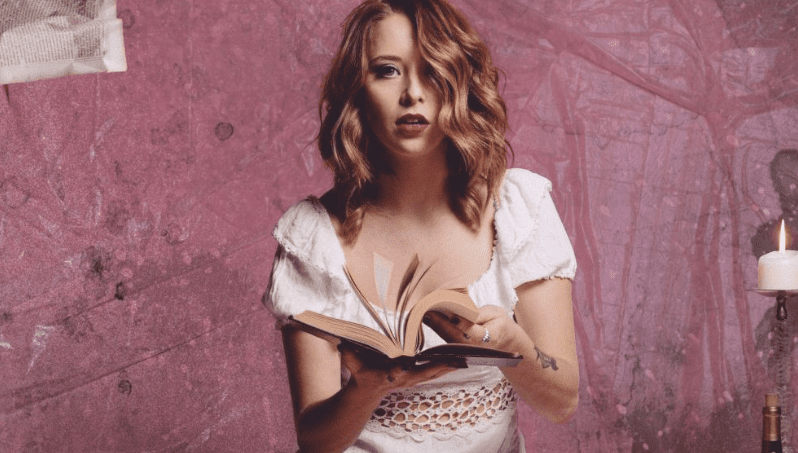 Kalie Shorr releases heartbreaking video for her most recent single 'Escape'
20 February 2020 Featured news
---
Rising Nashville star Kalie Shorr has released the video for her most recent single Escape, which is tragically about her sister passing away. You can watch the video below.
The track features on Shorr's debut album, 'Open Book', which she self-released in September 2019 and the video intertwines Shorr singing along and family footage of her as a child with her sister Ashley, who died from a heroin overdose in January 2019.
Speaking to The Boot, Shorr opened up on how the song came to fruition and some of the issues that have sadly been a prominent part of her life, while also elaborating on the message she wants listeners to take from it.
"I'd been forced to confront a lot of issues head on around that time and my childhood was one of them," Shorr explained. "They started with an idea titled 'Break the Cycle,' but as they wrote, the line "Everybody needs an escape and mine was leavin'" stuck out and became the song's hook and title inspiration.
"There's so many different forms of addiction and self-harm – from drugs and alcohol to eating disorders and unhealthy relationships. Unfortunately, all of those things have played a part in my story.
"I want people who listen to this song to know that just because you come from somewhere doesn't mean it's where you have to end up, both literally and metaphorically. You can still teach yourself to fly even if no one around you knows how."
Kalie Shorr will be in the UK this spring as she will be coming over as part of the all female Nashville collective Song Suffragettes, along with Candi Carpenter, Vic Allen and Bellah Mae.
Song Suffragettes will be playing:
April 26 – Oran Mor, Glasgow, Scotland
April 27 – Glee Club, Nottingham, England
April 28 – Glee Club, Birmingham, England
April 29 – Band on the Wall, Manchester, England
April 30 – Bush Hall, London, England
---