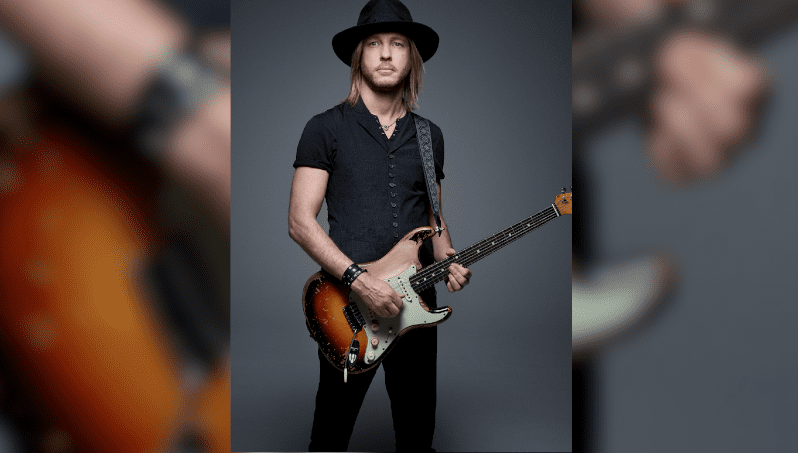 Kenny Wayne Shepherd teases new album 'The Traveler' with country track 'Tailwind'
8 May 2019 news
---
Kenny Wayne Shepherd has given his fans a glimpse into his upcoming album 'The Traveler' – which is released on May 31 – with country inspired track Tailwind. You can listen to the track here.
'The Traveler' is the ninth studio album to be released by the  blues artist – who headlined the Country Stage at Ramblin' Man Fair 2017 – and he has indicated it could see a shift from the guitar shredding that he's famed for in favour of a softer approach.
Speaking about the Tailwind itself, the 41-year-old opened up on how the song set the theme for the rest of the album and how he's rather taken aback by all the animosity in the world at this moment in time.
"The album title comes from the song Tailwind," Kenny Wayne Shepherd explains. "We're all travelling together through this thing called life. These are testing times for us as a society and it seems to me that it's been a bit crazy in the world lately, with so much division. Without making any kind of political point, it's like, 'Let's get through this together, appreciate one another and not always be trying to fight'."
'The Traveler' is available to pre-order here, while Kenny Wayne Shepherd will be returning to UK shores in July for a handful of gigs. He will be playing:
17 July – Boiler Shop, Newcastle, England
18 July – Leadmill, Sheffield, England
19 July – City Hall, Salisbury, England
---